Olive Crest helps former foster care youths live on their own
February 28, 2016 - 9:40 pm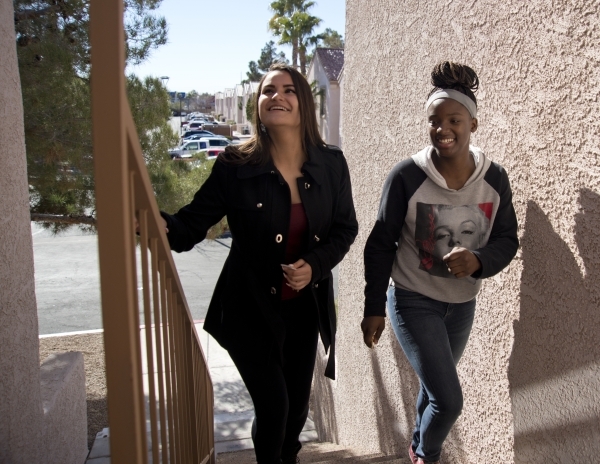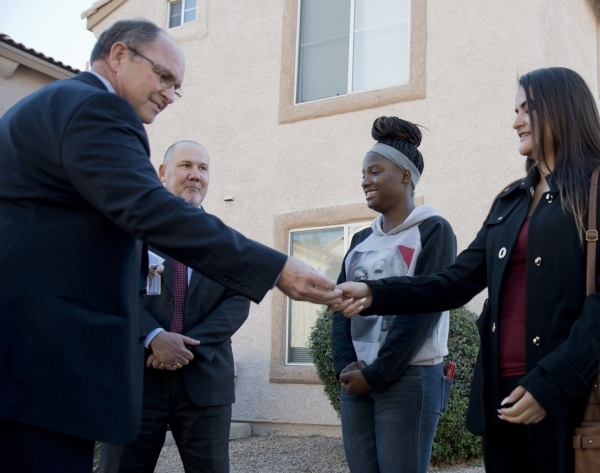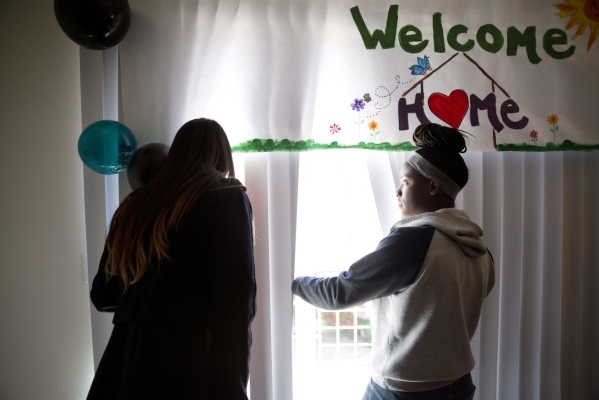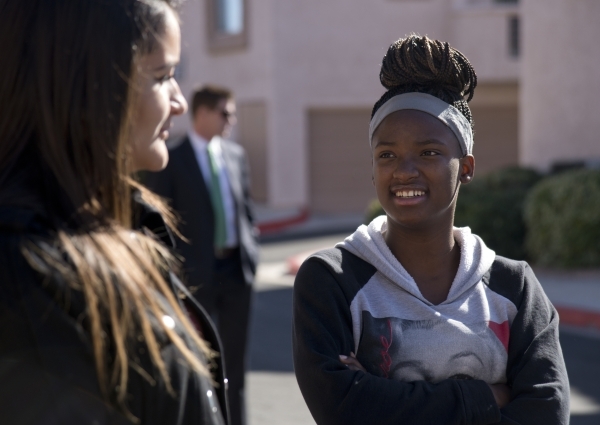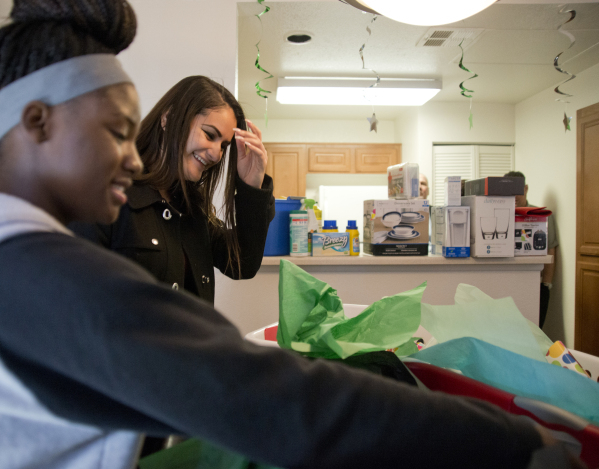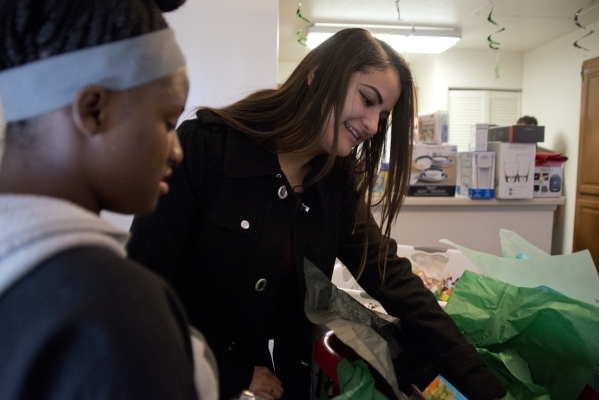 When Banessa Gonzales and April Langstaff walked through their front door Feb. 5, it was a momentous occasion: the 19-year-olds had ended an era of having no permanent roof over their heads.
The two received the keys that day from Olive Crest Executive Director Doug Coombs to a furnished two-bedroom apartment at 2301 Redwood St. The front door was adorned with gift wrap and a bow, and a large cake sat atop their new coffee table to mark the occasion.
"I'm grateful for a whole new beginning," Langstaff said as she and Gonzales explored their new living space, which featured two bathrooms.
The teens have been participating in Olive Crest's Project Independence program, which provides assistance for employment and education for current or former foster care youths ages 17 to 21; and the nonprofit's DREAMR Project, which stands for determined, responsible and empowered adolescents mentoring relationships.
A $200,000 Neighborhood Builders award from Bank of America made their apartment possible. The funding allows Olive Crest to expand its Project Independence program to include housing assistance.
"This is our biggest investment this year at any nonprofit in Las Vegas," said George W. Smith, Nevada executive office president for Bank of America.
Another 18 Olive Crest clients are expected to be housed using the funds, said Amy Licht, program manager for Project Independence. Twelve of the clients are scheduled to receive homes within the next six months, she said.
Gonzales and Langstaff, who are renting their new space for a reduced rate due to their involvement with Olive Crest, also opened a pile of housewarming gifts that sat atop their new kitchen table. A coffee machine, dishes, pots and pans, silverware, drinking glasses, kitchen gadgets, Tupperware, a toaster and a filtered water pitcher were among items they received.
"It's like our birthday almost," Gonzales said as she opened the gifts.
Best Mattress also donated mattresses and bed frames for the apartment, and Joe Graziano, general manager of the company, presented the teens with two $100 gift cards from him and his wife, Tami.
Before getting the apartment, Langstaff had been staying with friends and at local shelters after she aged out of the foster care system.
"I was a train wreck; I was a roller coaster," Langstaff said. "I was bouncing from house to house."
Now she is working to find employment, as well as finish her high school education so she can start classes at the College of Southern Nevada in August. She hopes to pursue a career in law or business, she said.
Gonzales, who holds two part-time jobs, said she enrolled at the college in January to study nursing after Licht kept after her to do so.
"The day I got enrolled, I was so excited," she said.
Before she became involved with Olive Crest at age 17, Gonzales had been in foster care, too, after her father was deported and her mother was sent to jail.
Visit olivecrest.org.
— To reach Henderson View reporter Cassandra Keenan, email ckeenan@viewnews.com or call 702-383-0278. Find her on Twitter: @CassandraKNews.
Olive Crest
4285 N. Rancho Drive, Suite 160
Call 702-685-3459 or visit olivecrest.org.