Paint a free tile for the Las Vegas memorial garden tonight
October 6, 2017 - 1:39 pm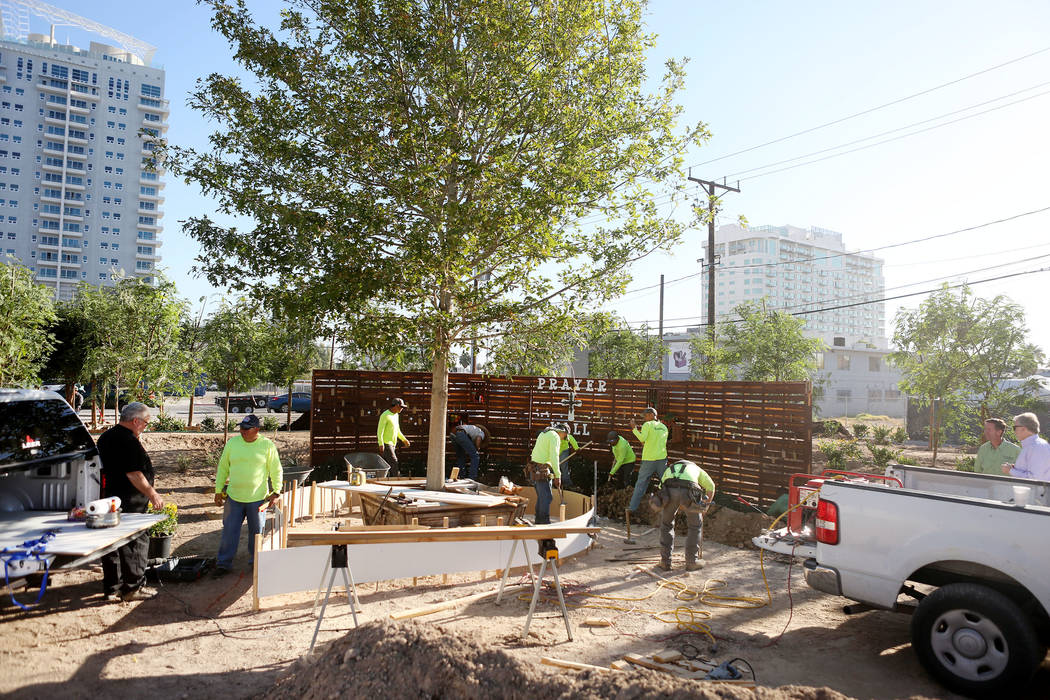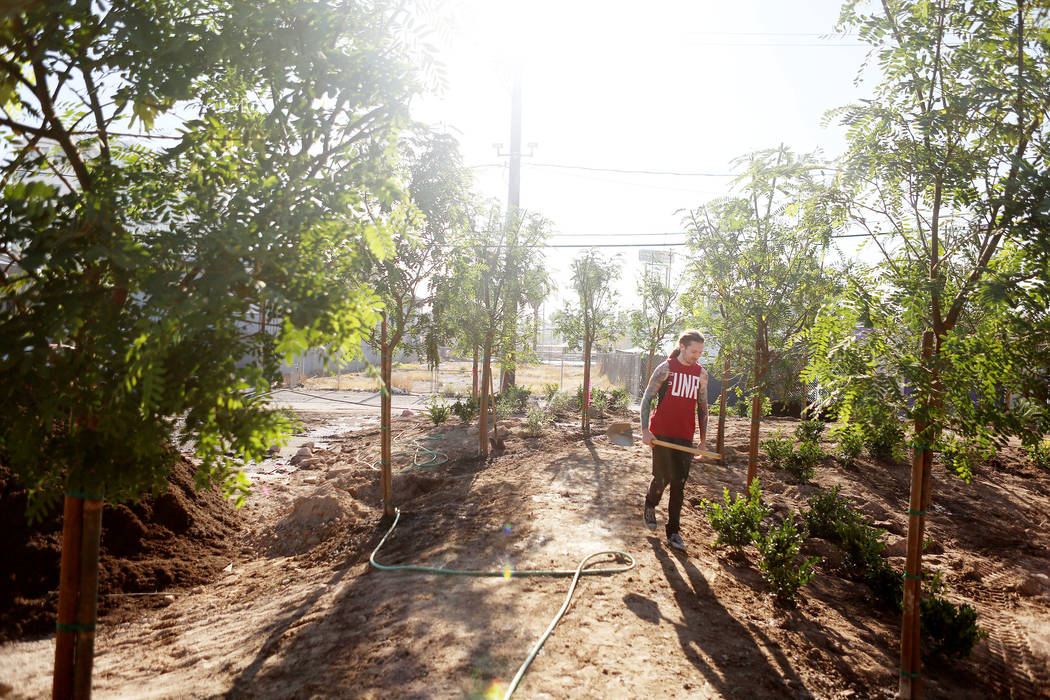 Gail Schomisch, co-owner of All Fired Up in Las Vegas, is organizing a tile-art project for the memorial garden, which is being built on South Casino Center Boulevard.
The pottery studio will host a pop-up near the garden from 6-10 p.m. today, when the community can paint one of 2,000 6-inch tiles that will then be used to decorate cement benches and a low wall the encircles the Tree of Life.
"The vision of this project is for it to be by the city, for the city," Schomisch says. "Creating art is a healing and therapeutic experience. Allowing the public to create these tiles means that people will connect with the art and come back to the garden and reflect."
The art project is one more example of the Las Vegas community rallying together in the aftermath of the Las Vegas shooting. "Everything for the project is being donated," Schomisch says.
Volunteers have donated paint and paintbrushes, even paper towels. Ahern Rentals will provide the lights.
"I'm donating 500 tiles — my entire inventory," Schomisch says. "Someone, I assume a volunteer, is driving down to Santa Ana right now to collect 1,500 tiles from my distributor."
The tiles are being paid for by donations. "It's really a grass-roots effort," she says.
Designs for the garden can include images or the names of loved ones or simple messages and prayers.
The tile painting will be located in the paved lot adjacent to the garden at 1015 S. Casino Center Blvd. The project will coincide with the the garden's dedication ceremony at 7:30 p.m. during First Friday.
"This type of work is a way for families and the community to come together," Schomisch says. "The ceramic is just the byproduct."
A previous version of this story indicated that a volunteer was driving to Santa Fe.
Contact Janna Karel at jkarel@reviewjournal.com. Follow @jannainprogress on Twitter.