Pita House quick but quality doesn't suffer
January 6, 2016 - 11:05 am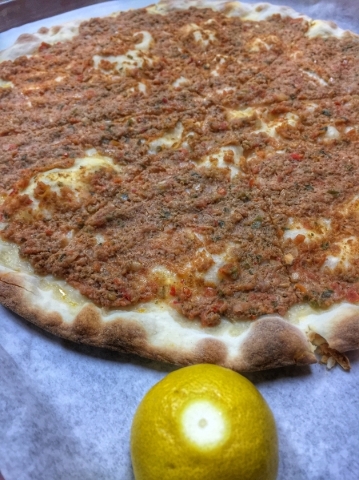 When you want food made fast, you usually have to compromise on its quality. However, Pita House makes delicious Mediterranean meals quick, so you don't have to settle.
Opened in 2013, Pita House, 1310 E. Silverado Ranch Blvd., brings a taste of Lebanon to the Las Vegas Valley. It prides itself on making every dish from scratch while using the freshest ingredients.
To start, customers can choose from a selection of appetizers, such as kibbe balls (fried ground beef in cracked wheat) or cheese, spinach or meat pies. Salads include Greek (served with feta cheese, olives and a house dressing) and kabob (greens topped with house dressing and choice of meat).
Main entrees include kabobs (chicken, beef, lamb or veggie), kafta (ground chicken, beef or lamb), wraps and platters. Each is served with a fattoush salad (greens, vegetables and pita chips tossed with house dressing) and a choice of basmati rice or french fries. In addition, the restaurant also serves zaatar (pita bread covered with oregano, sesame seeds and oil), manakish jibneh (pita bread topped with mozzarella) and lahme bajin (pita bread covered with minced beef and lamb).
Don't forget to save room for baklava (filo dough rolled with nuts and sugar sauce) and choco-ba (chocolate-covered flat bread topped with banana slices).
Most dishes range from $3.99 and $15.99.
The family-friendly eatery also offers a kids' menu, serving chicken fingers, gyros sandwiches, mini cheese pizza or beef or chicken shawarma for $5.99. Each meal includes a Capri Sun and choice of rice or fries.
Pita House is open from 11 a.m. to 8 p.m. daily. Catering options are available. Visit pitahouselv.com or call 702-778-7100.
Pita House
1310 E. Silverado Ranch Blvd., Suite 101
Hours: 11 a.m. to 8 p.m. daily
702-778-7100
Visit pitahouselv.com