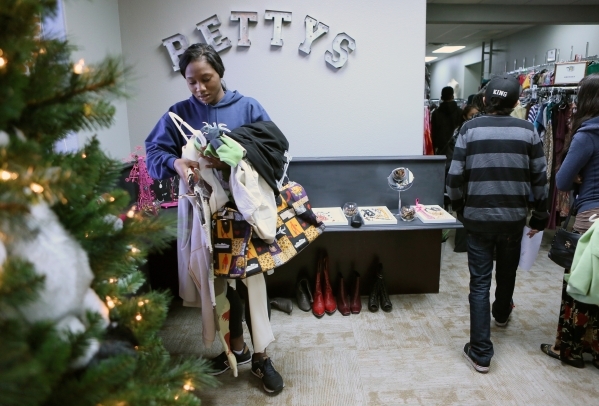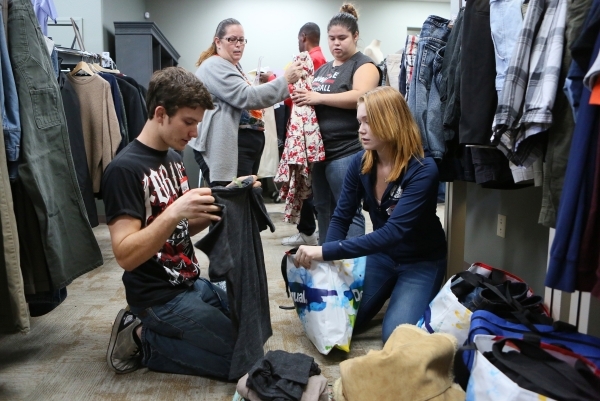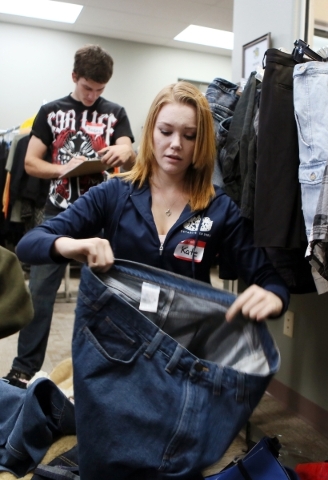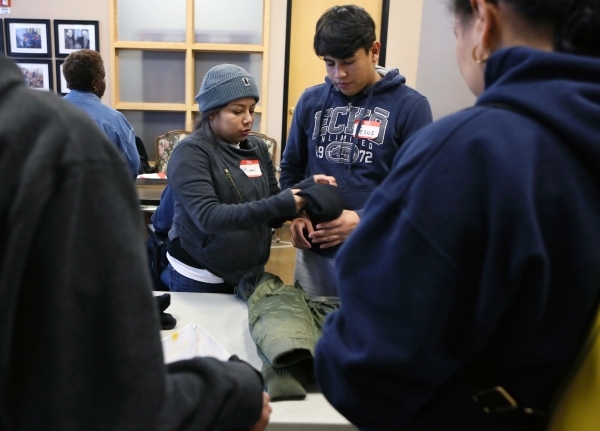 Project 150 held a free teen shopping day Dec. 12 inside its new location at 3600 N. Rancho Drive. The local nonprofit provides disadvantaged students with food, clothing, school supplies, sports equipment, shoes and other needs.
At the event, basic necessities, such as socks, underwear, shoes and winter clothing, were provided to students with a high school ID card.
"The Las Vegas community has been extremely supportive this year," said Meli Pulido, executive director of the nonprofit, in a recent press release. "Our volunteers work tirelessly collecting clothes and other items for our students, in addition to setting up the store — Betty's Boutique — to showcase the latest fashion … for the winter season."
Project 150 is in need of donations of new socks and undergarments, new or gently used clothing and accessories for teens, in addition to school supplies, hygiene items and more. It serves nearly 2,500 homeless, displaced and disadvantaged high school students in 44 high schools throughout Clark County, plus eight high schools in Northern Nevada.
Visit project150.org or call 702-721-7150.