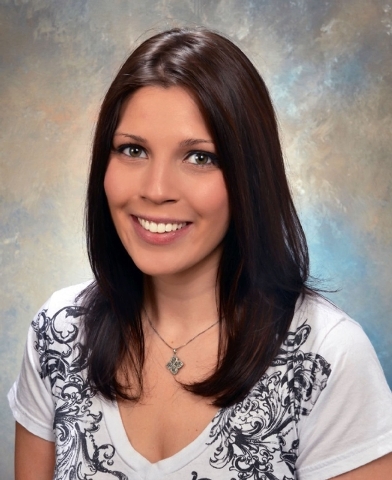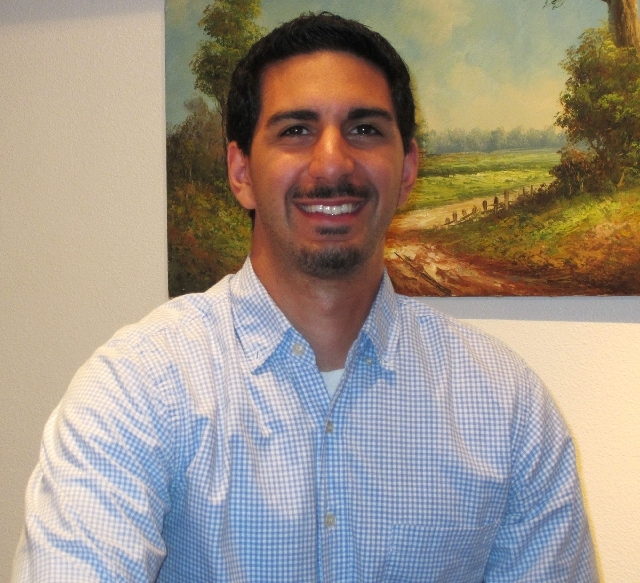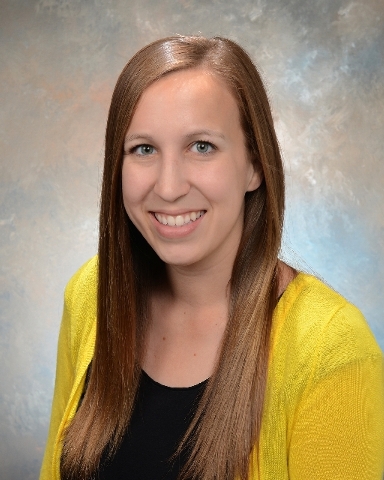 Of more than 700 new teachers in Clark County School District who began during the 2012-13 school year, six rookies performed like seasoned pros.
The district's New Educators of the Year are Rebecca Cidre, Sewell Elementary School, 700 E. Lake Mead Parkway; Ernie Domanico, Rogich Middle School, 235 N. Pavilion Center Drive; Katie Lawrence, Beckley Elementary School, 3223 Glenhurst Drive; Ryon Tanara, Canyon Springs High School, 350 E. Alexander Road; Avant Gates, Orr Middle School, 1562 E. Katie Ave.; and Sara Kelley, Detwiler Elementary School, 1960 Ferrell St.
The teachers were recognized at a school board meeting and received a plaque and a $750 gift card for school supplies from The Public Education Foundation.
Cidre, a kindergarten teacher, knew early on she was born to do this.
"I don't think there was ever a moment where I didn't think I was going to be a teacher ever since I was little," she said. "I would play 'school.' "
Cidre's mom, Rona Wilkey, taught elementary school for many years in the school district and is a dean at O'Callaghan Middle School, 1450 Radwick Drive. Since she was 10, Cidre went with her mom to watch as she taught summer school.
And Cidre said teaching is everything she hoped it would be.
"I love it. I get to have fun," she said. "It's really hard to keep their attention. A lot of times, I feel like an actress just trying to make things fun and interesting for them, like I'm putting on a show, singing and dancing."
Cidre, like many of the other teachers, said the award was "humbling."
"As a teacher, you're constantly thinking, 'What can I do better or what do I need to change?' " she said. "… Every day you think you need to do something better."
But several of the honored educators only recently gave thought to a teaching career.
Lawrence moved to Las Vegas in 2009 after graduating from Texas State University in San Marcos, Texas.
"You can't do a whole lot with an art history degree," Lawrence said. "So I moved to Las Vegas, where you can do even less with an art history degree."
Her mom and aunt were teachers, too, but Lawrence did not decide to become a teacher until she was nearly finished with her degree at Texas State. When she moved to Las Vegas, she received her teaching license through Sierra Nevada College, 4300 E. Sunset Road, while being a nanny.
Lawrence said she still tries to incorporate art history into her lessons at Beckley, a Title I school full of at-risk students.
"I wanted to go to a Title I school," she said. "It offered me a bigger challenge. I thought I would be more use in a Title I school."
Lawrence credited the team of fourth-grade teachers at her school with helping her. The award, Lawrence said, "validates all these feelings about whether I chose the right profession."
At Canyon Springs, Tanara credited his English department for the award. Tanara studied literary journalism and history at the University of California, Irvine before joining the Teach for America program, which places recent college graduates in at-risk schools.
"I really believe in (Teach for America's) mission statement about making sure every student, no matter their ZIP code or their background, deserves equal opportunity for great education," Tanara said.
Tanara is only a few years older than the high school seniors he is teaching and said he enjoys being able to make an impression on students that age.
"It's the year before they enter the real world," he said. "It's kind of that turning point year.
"Two years ago, if you told me I'm going to be a teacher, I wouldn't have believed it. But education is my passion, and I know I'm going to be in this field for the rest of my life."
And in Domanico's case, he would probably be living a much different life had it not been for the economic downturn.
He earned a degree in business marketing from the University of Nevada, Las Vegas and worked for his dad's construction and real estate development company, figuring he would follow in his dad's footsteps.
The family business closed after the recession, and Domanico found random jobs to help pay for school, including a substitute teaching job for the Clark County School District.
In 2010 he was the long-term substitute teacher for a math teacher who went on maternity leave.
"I was surprised how much I loved teaching," Domanico said in an email. "… I enjoyed teaching so much and I felt like I was doing something that was more than a job, but rather a calling."
Domanico would earn a master's degree in education at Sierra Nevada College while subbing more at the school and eventually was hired last school year. And like each of the other honored teachers, Domanico credited his colleagues for the award.
"I could never have made it through my first years of teaching without all of their help and direction," he said.
Contact View education reporter Jeff Mosier at jmosier@viewnews.com or 702-224-5524.