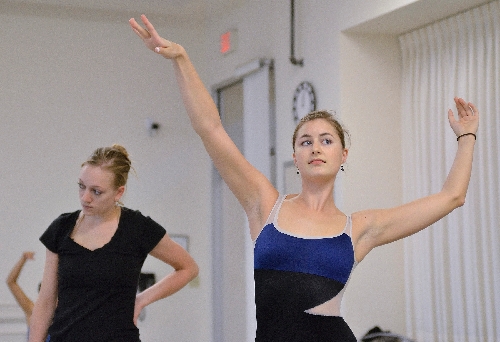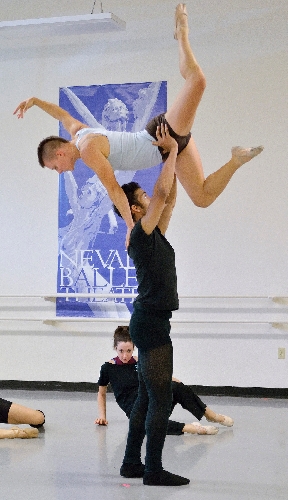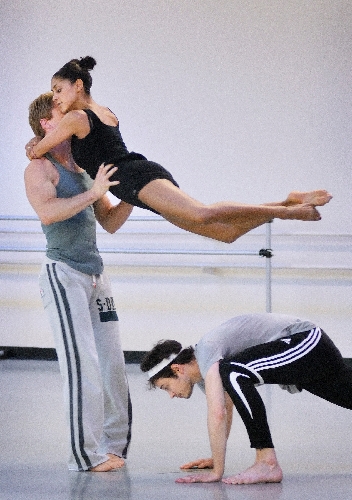 Nevada Ballet Theatre dancers and Cirque du Soleil acrobats, though performers, differ in training backgrounds and abilities. The two companies, however, plan to collaborate in their fifth annual "A Choreographers' Showcase," slated for Saturday and Sunday at the Elvis Theater inside the Aria, 3730 Las Vegas Blvd. South.
Beth Barbre, Nevada Ballet Theatre executive director and CEO, said the showcase is unique for the performers because they have an opportunity to step outside of comfort zones.
"The choreographers tend to use the strengths of the artists in the room," Barbre said. "Not all Cirque performers are dancers, so (choreographers) work to their strengths. I see a different side of our dancers in this showcase."
Barbre said each choreographers' showcase is different, creating unique challenges and opportunities for the performers every year. The show's fifth anniversary features a revival of pieces from previous showcases. Barbre said the challenge lies within adapting these pieces to the large, round stage in the Elvis Theater, which is different from what some of the ballet dancers usually experience.
Alissa Dale, a Nevada Ballet Theatre dancer, is performing and choreographing in this year's showcase. She said adapting her piece from the 2010 showcase to this year's event has been challenging yet fun.
"As a choreographer, it's very fun to work with people who have different talents," Dale said. "The stage is bigger than what we're used to. I choreographed my piece for the 'Mystère' stage, and having to change it to work on a circular stage is a big challenge."
Though many of the Cirque du Soleil performers are used to the atmosphere and stage on which they plan to perform, these acrobats are challenged , too. Leisha Knight, a performer with The Beatles "LOVE" show at the Mirage, is participating in her third showcase and choreographing for the first time alongside Pendu Malik, a fellow performer.
Knight said she enjoys being able to utilize the Nevada Ballet Theatre's dancers for a piece that is different from their performing styles.
"With Nevada Ballet Theatre dancers, they're very ballet-oriented," Knight said. "We get to challenge them and utilize the foundation they created in ballet. We're utilizing a lot of different dancers and a lot of different styles."
Although Cirque du Soleil shows are performed on the Strip, Barbre said "A Choreographers' Showcase" is a chance for locals to see the collaboration among entertainers in the community.
"This is a really unique collaboration, and we're really the only city that can do this," Barbre said. "We have seven Cirque du Soleil shows in Las Vegas, and this showcase features representatives from each one. I'm thrilled the project has been so successful and (Nevada Ballet Theatre) is able to work with them."
One of the show's most important aspects, Knight said, is its way of contributing to the arts in Southern Nevada. Ticket proceeds benefit the Nevada Ballet Theatre's education and outreach program, and performers experience different sides of Las Vegas' artistic community.
"I think it's important to have the opportunity to inspire creatively and work with different people from a different environment," Knight said. "It takes art to a new level and inspires new and upcoming choreographers. It's a really cool chance to give back to the arts, which has given us so much."
Tickets to the fifth annual "A Choreographers' Showcase" are $20 and $40 each. For more information, call 590-7760 or visit nevadaballet.org.
Contact Paradise/Downtown View reporter Lisa Carter at lcarter@viewnews.com or 383-4686.