Sunset Park is the place for inaugural Sunset Wonderland
December 6, 2013 - 10:03 am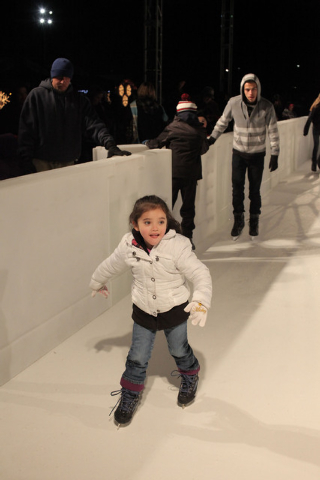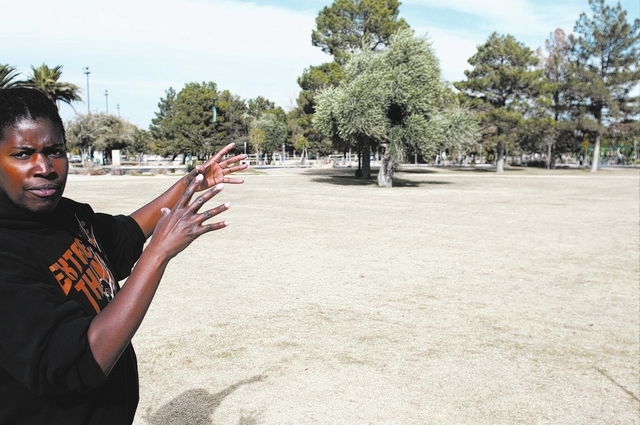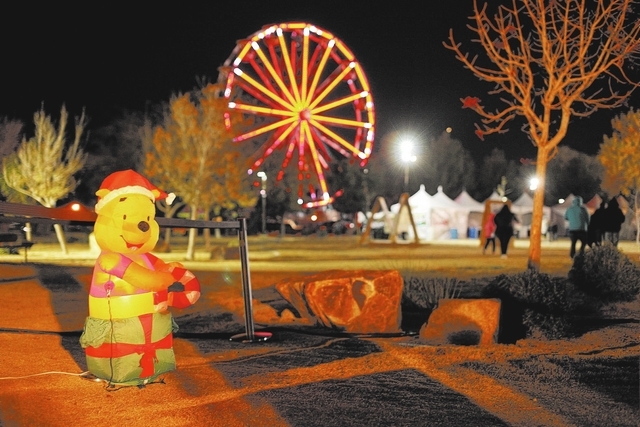 Sunset Park plans to celebrate Clark County Parks and Recreation's 50th anniversary and the park's two-year renovation with a holiday attraction to include the installation of an ice skating rink and Christmas tree displays.
The inaugural Sunset Wonderland is scheduled from 4 to 10 p.m. Mondays through Fridays and from 10 a.m. to 9 p.m. Saturdays and Sundays Dec. 6-22 at Sunset Park, 2601 E. Sunset Road. Admission is free.
"Sunset Wonderland is like Central Park meets Sunset Park," said Kim Ehler, recreation specialist for Clark County Parks and Recreation. "I got the idea because we don't have many holiday events that happen here in Las Vegas that don't involve going to the Strip. I wanted something community-oriented that offers ice skating and carriage rides like Central Park."
The event will offer a skating rink, Ferris wheel rides, Christmas tree purchases and the Holiday Wonderland of Trees display.
Ice skating sessions are scheduled every hour on the hour for a 45-minute block. An $8 ice skating fee includes skate rental. The rink, which is made of plastic not ice, can hold 70 people.
Tickets for the skating rink can be purchased through ticketmaster.com, at tinyurl.com/parkskatelv or at the Sunset Park reservation office on the northeast side of the lake.
Fridays through Sundays the attraction will feature festive activities such as live music, children's games and activities, carriage rides, holiday carolers and performances by local dance groups.
The weekends will also offer photo opportunities with Santa Claus. Families can take their own photos or buy professional photos from Cashman Photo Enterprise.
Swing rides, carnival games and a pet shop are also set to be available weekends.
Ehler said Sundays from 11 a.m. to 1 p.m. and 3 to 5 p.m. a free art clinic where children can learn how to make crafts with wood and paper is planned. Bounce houses will also be on site.
"At this event people will be able to buy hot chocolate, go ice skating, pick up a Christmas tree and walk around with their family and enjoy light displays," Ehler said. "It's like a one-stop shop."
The event is also set to include an art competition for community artists to draw what Sunset Wonderland means to them. The winning entry is to be used as a poster for next year's event. To participate, send an email to Ehler at kehler@clarkcountynv.gov.
Food vendors are to be on site selling hot chocolate, apple cider, doughnuts, coffee and roasted nuts. Craft vendors are set to participate weekends in the Wonderland Marketplace section selling holiday gifts. There are also plans for a fire pit to make s'mores.
For entertainment, dance schools, local bands and choirs are set to perform.
Carrie Fernandez, owner of DanceCenter Ballroom and Latin Dance Studio in Las Vegas, is scheduled to showcase her 6- to 13-year-old students at 4 p.m. Dec. 14.
"The kids will be performing ballroom and Latin dances," Fernandez said. "They'll all be in their holiday costumes. They are very excited to perform."
Fernandez also plans to do a business card raffle to offer free private lessons.
The Holiday Wonderland of Trees offers an opportunity for businesses, organizations or families to sponsor and decorate a tree in competition. The winner will represent the event and be featured as the official Sunset Wonderland Holiday Tree. Applications for tree entry are available at clarkcountynv.gov. The deadline to enter is Dec. 19.
Ehler estimates that there will be approximately 50,000 people at the event over the 18-day span.
"This event is 100 percent geared towards locals," Ehler said. "The goal is for the community to make it their annual holiday tradition. We want to create a sense of family."
For more information, visit sunset
wonderland.com.
Contact Sunrise/Whitney View reporter Sandy Lopez at slopez@viewnews.com or 702-383-4686.