Vegas poet, musicians to put Valentine's spin on Feb. 8 performance
February 5, 2016 - 4:30 pm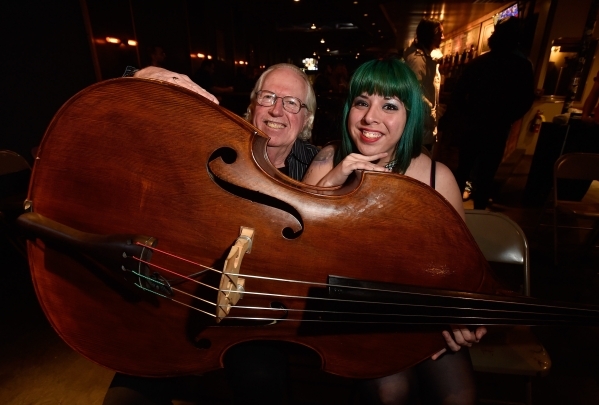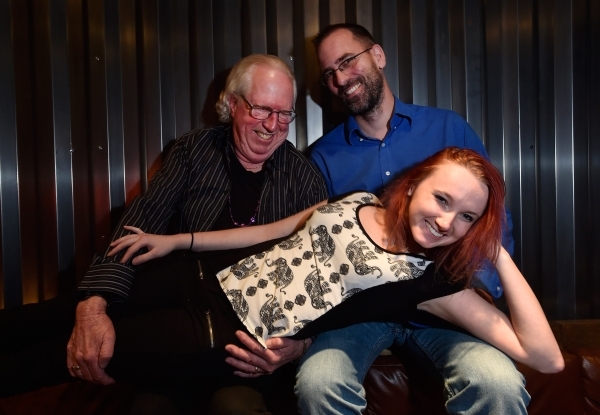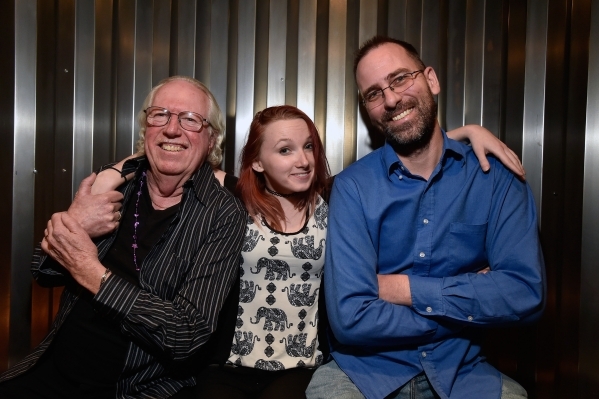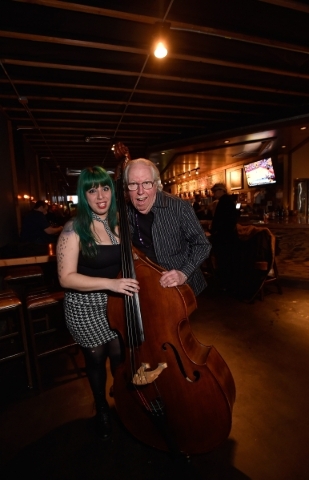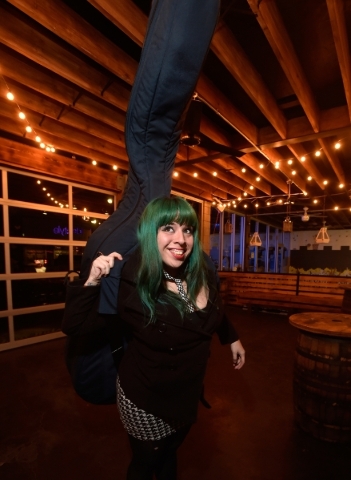 Word is, people are going to be pretty focused on love this week because of some holiday based on an obscure Catholic saint. Talking about love is a big part of poet Lee Mallory's stock and trade, so he and his Love Trio have been asked to be the featured performers at 7 p.m. Feb. 8 at the Human Experience, the free, weekly open mic event at Hop Nuts Brewing, 1120 S. Main St., No. 150.
They have a lot to express about the subject, both pro and con.
Philena Carter and Mizz Absurd met Mallory separately at Sevens Live!, the weekly spoken word event Mallory organizes and hosts Monday nights at the Silver Sevens, 4100 Paradise Road. That event is on hiatus during football season, so the trio is available to bring its performance downtown.
"We did a similar show around Valentine's Day last year at the Double Down Saloon," Mallory said. "Because the holiday is on a Sunday this year, the people who see our show will have almost a whole week to ruminate on what they experienced."
Bassist and spoken word performer Mizz Absurd (real name: Jill Avilez), an L.A. transplant, came to Las Vegas for love.
"I came here because I fell in love with Las Vegas," she said. "I love the 24-hour aspect of the town. I can perform, and then I can go out afterwards and see someone else perform."
She met Mallory three days after her arrival in town a little more than a year ago when she first attended Sevens Live! and performed there the following week. Recently, she's added to her mix of music and spoken word with comedy, performing at open mic comedy shows and sometimes accompanying the acts with her upright bass.
"As much as I enjoy performing comedy, I really enjoy watching it," she said. "There's so much talent out here, and I'm happy to be right in the middle of it."
Carter is a jazz singer who will be performing to tracks she recorded in her home studio. At least one of the songs she performs will be a counterpoint to the flowery praise of cupid's arrows.
"The main song I perform is called 'Karma,' " Carter said. "It's about a relationship that I had that ended up going really sour. I found myself enabling this person to take advantage of me. I took the feelings from that relationship and put it into a personification of Karma, so the song is sung from Karma's perspective."
For more information about the Human Experience, visit tinyurl.com/humexp16.
For more information about Hop Nuts Brewing, visit hopnutsbrewing.com or call 702-816-5371.
— To reach East Valley View reporter F. Andrew Taylor, email ataylor@viewnews.com or call 702-380-4532.
Free weekly open mic event
Hop Nuts Brewing, 1120 S. Main St., No. 150
7 p.m., Feb. 8
Information: Human Experience or Hop Nuts Brewing; 702-816-5371