Veggie House dishes are meatless magic
January 7, 2016 - 11:03 am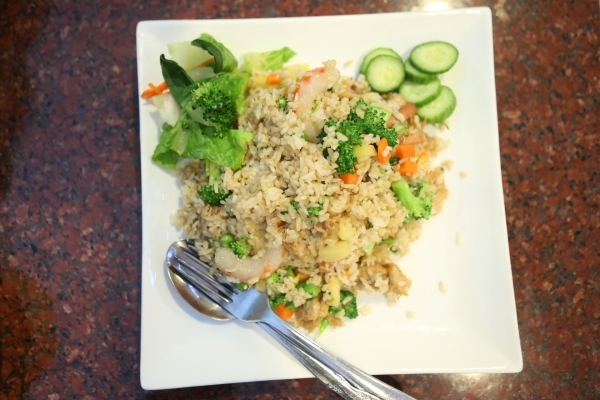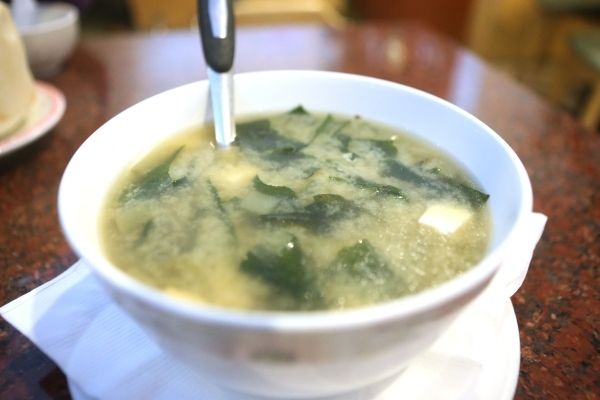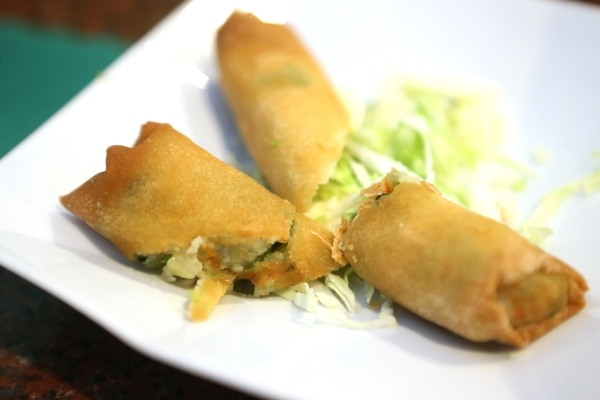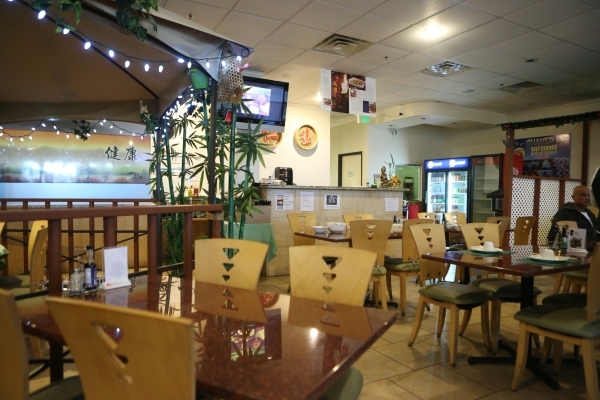 Everything that is seen on the menu in a traditional American-Chinese restaurant is featured here, but with a twist: Nothing at Veggie House contains real meat.
From the spicy Mongolian "beef" to Cantonese pan-fried "fish" and house chow mein noodles, it can all be found inside the Pacific Asian Plaza at Veggie House, 5115 Spring Mountain Road, No. 203.
Just as its name implies, everything at this eatery is centered on vegetables and faux meat mainly made of seaweed, soy (tofu, bean curd) or gluten. Most of the items featured are also vegan.
Lunch specials ($8.25) are served from 11:30 a.m. to 3 p.m. daily and come with a choice of the daily soup, steamed white rice, brown rice or bun. Items include orange chicken, which tastes just like the real thing with a crunchy and sweet outer layer and soft chicken-like texture filling inside. It also includes a side of tangerines infused with the chicken's sweet sauce.
Veggie appetizers include two crispy spring rolls ($3.50) with a side of sweet sauce, fried wonton ($7.25), tofu skin salad ($$6.95) and fried veggie dumplings ($6.95).
Among the soup options are miso ($7.25) with plenty of seaweed and tofu added, hot and sour ($7.25), Thai tom yum and crab meat shark fin ($9.50).
For a rainy day, the restaurant also has ramen soup noodle specials, which feature the wonton soup ramen ($9.95), beef soup ramen ($9.95) and three-ingredient soup ramen ($9.95).
Craving noodles instead? From the house lo mein to chow mein (each $10.50) and house pan-fried noodles ($10.95), it's all there mixed with vegetables galore.
The house fried rice ($9.95) is made with pineapple, peas, veggie ham and realistic-looking faux shrimp (egg optional).
Besides being favorable and filling, it is enough for two to three people and doesn't leave one feeling overly oily and heavy.
Those hankering for seafood-style options can choose Spicy Cajun veggie fish, curry fish with potato, and salt and pepper fried fish or faux shrimp dishes (walnut, broccoli or Szechuan), for $13.95 each.
Other options include Kung Pao chicken ($11.95), salt and pepper veggie rib strip ($11.95) and house specialties Pineapple V Duck ($12.95) and General Tzo V Chicken ($11.95).
To wash down the variety of flavors and spices, Veggie House offers Thai tea ($2.50), whole young coconut ($4.95), juices ($2.50), and soft drinks, iced tea and bottled water ($2 each).
Don't forget to save room for dessert — Vegan options include a variety of ice creams and ice cream sandwiches and "cheesecake," which tastes just like a real cheesecake with a lightly toasted outer crust.
The road to building a vegetarian- and vegan-friendly restaurant is the result of chef Kenny Chye, who changed his carnivorous lifestyle after being plagued with health problems.
After seeing that his vegetarian diet improved his well-being, he decided to open Veggie House to create more than 100 items that look, smell and taste just like real meat and seafood dishes.
The texture and taste of all of the mock meat items are almost too realistic to believe.
Equipped with a friendly staff, relaxing atmosphere with soft music and good prices, it's hard not to walk away from this restaurant without feeling satisfied.
Veggie House is open daily from 11:28 a.m. to 9:33 p.m. Visit veggiehousevegas.com or call 702-431-5802.
Veggie House
Pacific Asian Plaza, 5115 Spring Mountain Road, No. 203
Hours: 11:28 a.m. to 9:33 p.m. daily
702-431-5802
veggiehousevegas.com