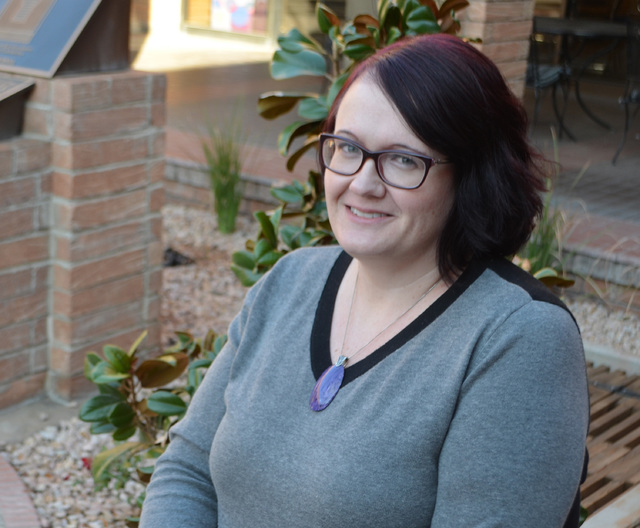 Lisa Valentine has been named editor of the View Neighborhood Newspapers. She replaced Ginger Meurer Feb. 1.
Valentine, a Centennial Hills resident, has served as assistant editor of the Views since May. She has been with the Las Vegas Review-Journal's weekly community newspapers for eight years.
Meurer plans to freelance from home in an effort to spend more time with her children. She will continue to oversee View's literary coverage.
"I am so relieved to be leaving the View Newspapers in Lisa Valentine's capable hands," Meurer said. "She has great ideas, and I am excited to see where she and the staff go from here."
"Lisa will do a fantastic job," said Michael Hengel, editor of the Review-Journal. "She has been ready for this for a while. I am just very pleased that we have someone with her rare combination of skill, experience and high energy for this crucial role."
With a combined circulation of more than 589,000, View reaches more readers than any publication in Nevada.
Valentine, a Michigan native, relocated to Las Vegas in 2006. She is a graduate of the Department of Communication and Journalism at Oakland University in Rochester, Mich. Prior to joining the View staff as a copy editor, she was a general assignment reporter for a weekly newspaper in Michigan, covering everything from local government and the police/fire beat to high school sports before being promoted to editor-in-chief of that publication.
Over the years, she has taken top honors in headline writing and design in the Nevada Press Association's Better Newspaper Contest. She also is a recent graduate of the Review-Journal's leadership training program.
"I've had wonderful mentors in former View editors Steve Blust and Ginger Meurer," Valentine said. "I'm excited to be able to build on the solid foundation they've put in place for View and to see the paper through its next transition as we seek to broaden our readership and find more ways to engage with the community."