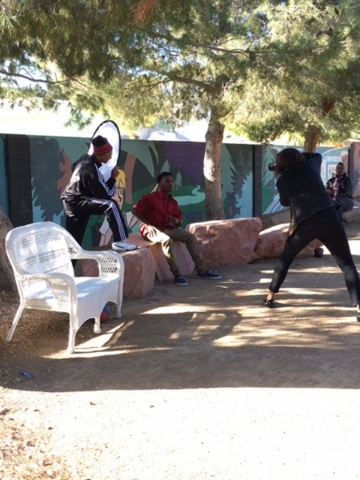 On Dec. 5, residents of HELP of Southern Nevada's Shannon West Homeless Youth Center were treated to a day of beauty and pampering by Help-Portrait, a worldwide group of photographers, hairstylists and makeup artists who use their skills and expertise to give back to local communities.
Celebrating its seventh year working with the youth center, the Las Vegas Help-Portrait chapter stylists provided more than 40 residents with makeovers and fashion advice before professional photographers took portraits of the youths.
The center provides services to further education, employment, social and life skills for up to 65 residents ages 16 to 24. It consists of a residential building, a multipurpose facility and an outdoor recreational area. The youths live in dorm-style rooms and learn basic life skills necessary to reach independence. The campus provides 24-hour staffing for supervision and transportation of the residents.
With plans to break ground in 2016, HELP is raising funds to build a new youth center that will house up to 120 residents.
Call HELP of Southern Nevada at 702-369-4357 or visit helpsonv.org.