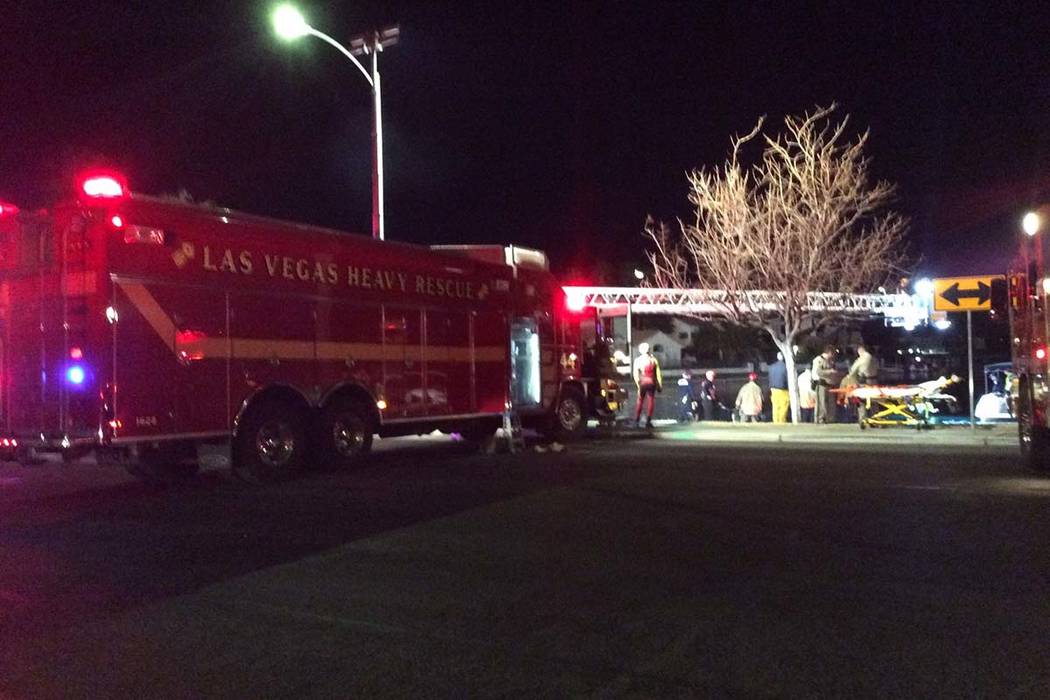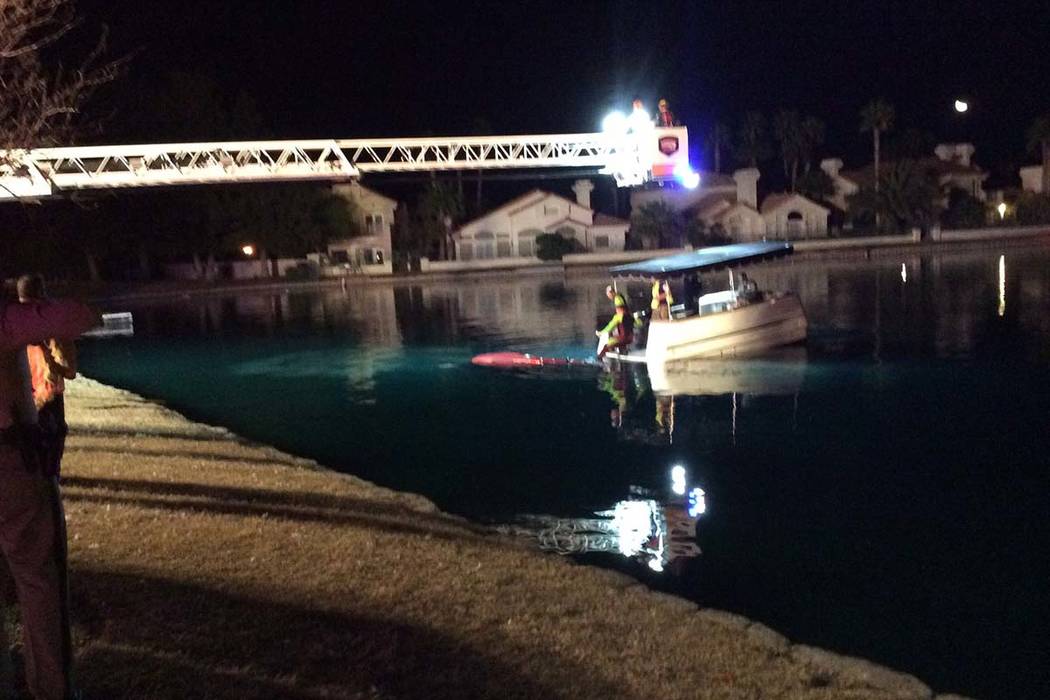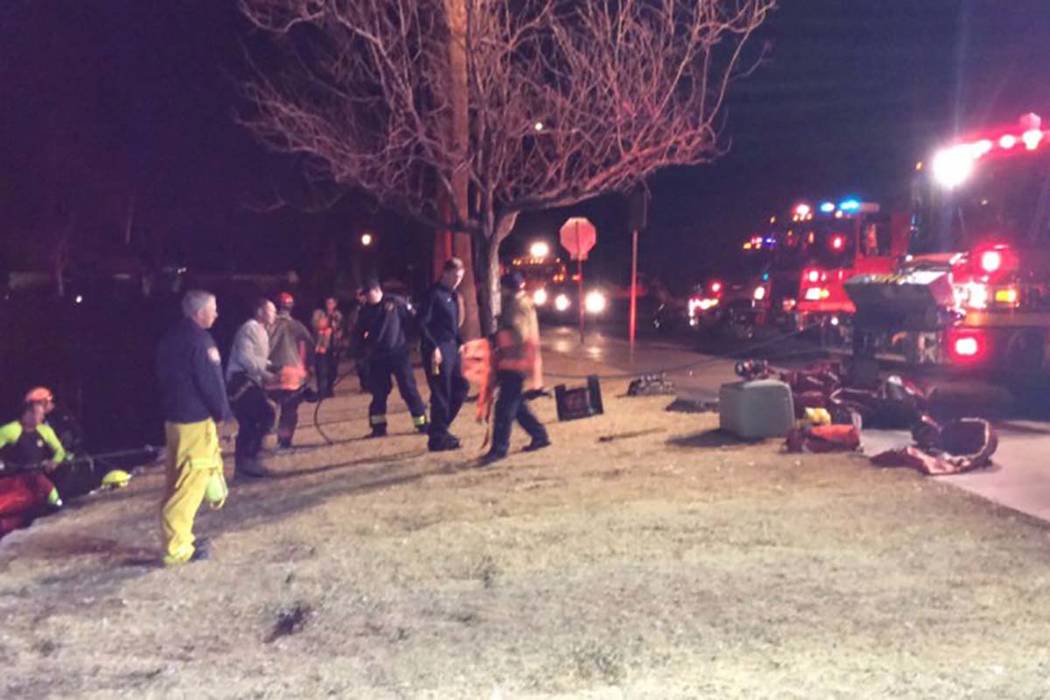 A 21-year-old man was killed Thursday after driving his car into a lake in northwest Las Vegas
Las Vegas Fire Department crews responded to a report at 12:53 a.m. of a car submerged in a lake in the Desert Shores area of Soaring Gulls Drive at Coral Shores Drive.
A technical rescue team arrived on the scene around 1:30 a.m. and pulled the 2000 Ford Mustang out of the water.
The driver was identified as Christian Renee Rosales.
The Mustang was traveling south on Soaring Gulls Drive when Rosales crossed the intersection of Coral Shores and landed in the man-made lake east of the intersection, according to a Metropolitan Police Department release.
Firefighters removed Rosales from the vehicle, which was submerged about 15 feet from shore, Las Vegas Fire Department spokesman Tim Szymanski said.
Rescue crews donned wetsuits to help pull the man out of the vehicle while it was in the water. Emergency procedures including CPR were rendered and the man was taken to Mountain View Hospital, Szymanski said.
Las Vegas police confirmed at 2:31 a.m. that the man had died. Impairment is believed to be a factor, police said.
Soaring Gulls Drive and Coral Shores Drive Las Vegas, Nevada