Driver who believes she killed man pushing toddler in stroller will surrender, lawyer says
November 26, 2014 - 6:22 pm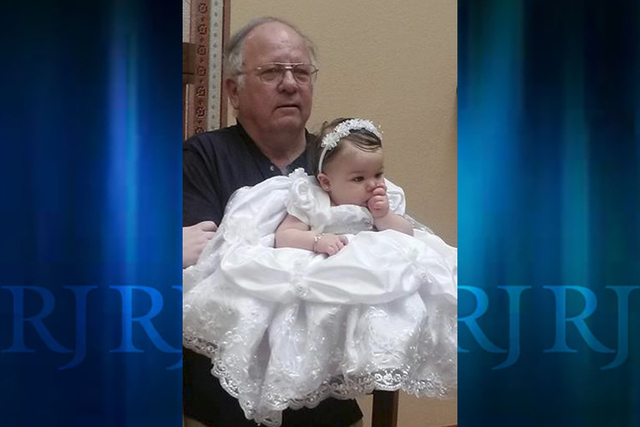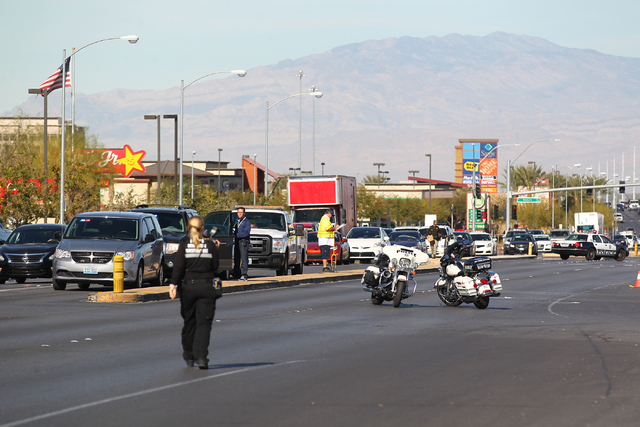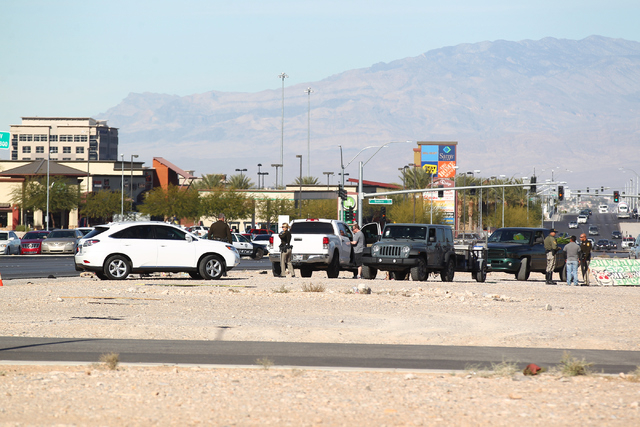 One Las Vegas family will sit down for Thanksgiving dinner without a grandfather who's life was cut short this week by a hit-and-run driver.
Meanwhile, the woman who claims responsibility for that crash plans to turn herself in to police, but not until after the holiday.
Las Vegas attorney Herb Sachs said Wednesday that his client believes she is the suspect in the hit and run crash that killed 63-year-old Michael Grubbs while he pushed his granddaughter in a stroller Monday.
The woman, Sachs claimed, has made arrangements with police to surrender Tuesday following the holiday weekend.
Sachs would not disclose his client's name to the Review-Journal.
Or, apparently, to police.
Metro said in a statement Wednesday they will arrest her before the offered surrender date, if they can identify her. The police department has been taking tips trying to track her down.
"The attorney has refused to provide us with any information as to the identity of the suspect," Metro said in a news release. "We have made no deals with this attorney as to the condition of surrender for his client."
Police said a woman was driving a dark gray Honda Civic that struck Grubbs, who was pushing his 18-month-old granddaughter in a stroller along the gravel shoulder of Rainbow Boulevard near Warm Springs Road late Monday morning.
The driver took off, and witnesses could only get three numbers from her Nevada license plate: 948. The car has tinted windows and damage to the front right side.
Grubbs died at University Medical Center shortly after being hit. The toddler suffered minor injuries but survived. Bystanders stopped to help while waiting for emergency responders.
That generosity was something it seems Grubbs would have offered, too, if the coin were flipped.
To his family, he was the ultimate family man with a jokester soul.
"He would have done anything for you," said Grubbs' niece, Luci Fortune. "He always made us laugh. He had lame jokes and was always quoting movies. He was just a fun guy."
Fortune said Grubbs lived with his daughter, the mother of the grandchild he was walking with the day he died. Their home wasn't far from where he was run down by a car. He often took his granddaughter on walks to the nearby Starbucks or Thai restaurant.
The family is glad the driver is planning on turning herself in, Fortune said, but her decision to wait until after Thanksgiving feels callous.
Grubbs' daughter feels especially frustrated, Fortune said.
"She's upset that the driver is going to get to spend the holiday with her family instead of turning herself in," Fortune said.
The attorney's decision not to identify his client to police also struck Fortune as strange. She said she doesn't understand how he can legally hide the woman's identity from police.
It's not the first time this week that the crash has baffled Las Vegas. Alan Miller, who was a longtime host of the KOMP-radio, 92.3 FM, morning show was one of the drivers who stopped to help Grubbs and his granddaughter.
Miller, like the family, was left with questions that are tough to answer.
What does it say about someone who hits a man and a child with a car and just leaves?
The answer could come Tuesday.
Anyone with information regarding the identity of the driver of the Honda Civic should call 311 or contact Crime Stoppers at 702-385-5555 or online at www.crimestoppersofnv.com.
Contact reporter Colton Lochhead at clochhead@reviewjournal.com or 702-383-4638. Find him on Twitter: @ColtonLochhead.
RELATED:
Ex-radio host offered aid to man, child hit by car