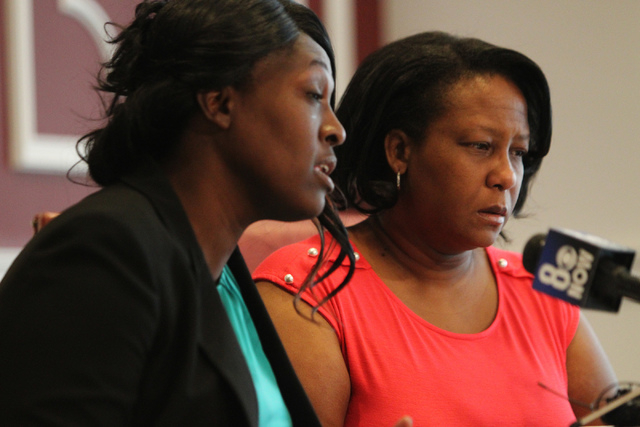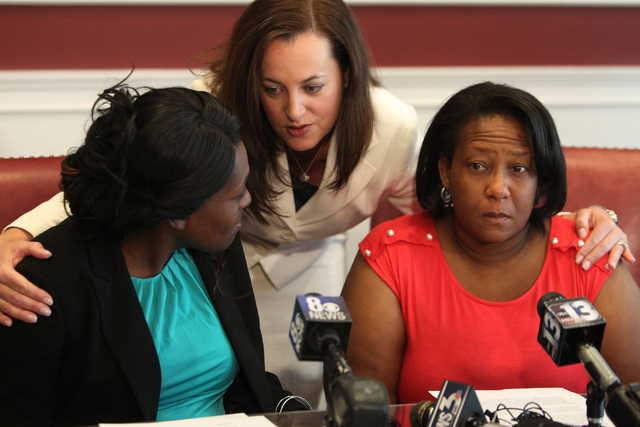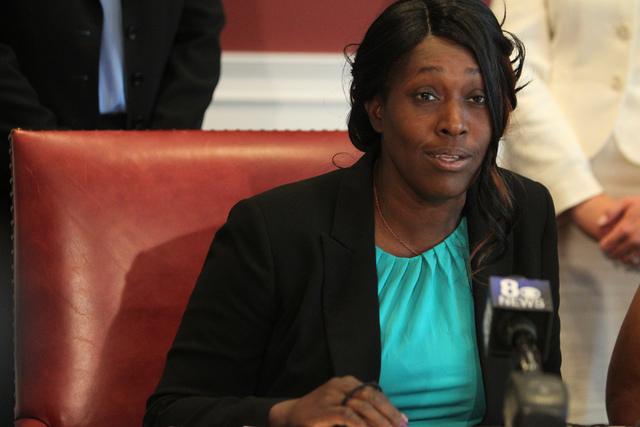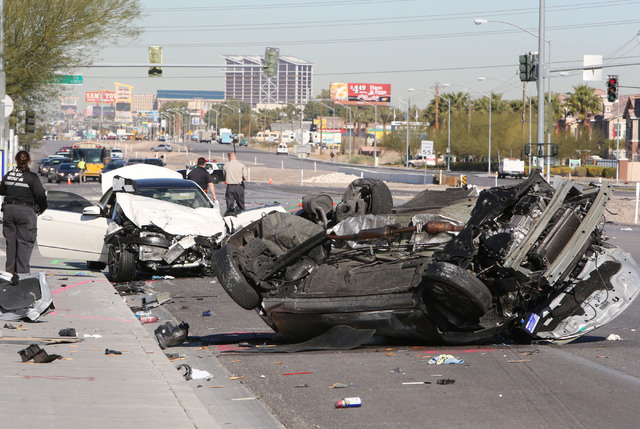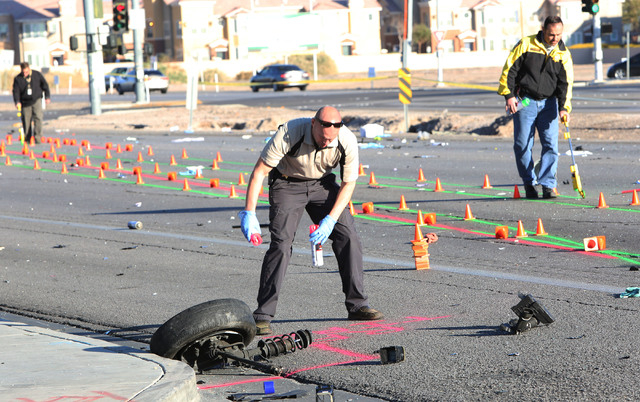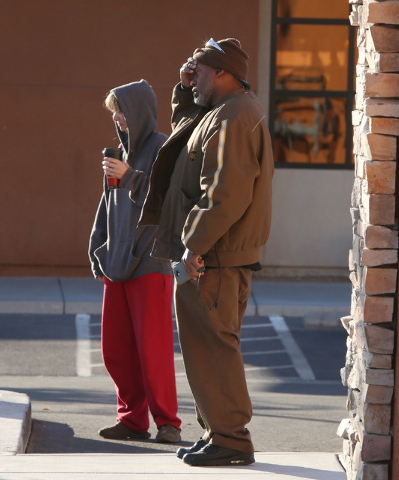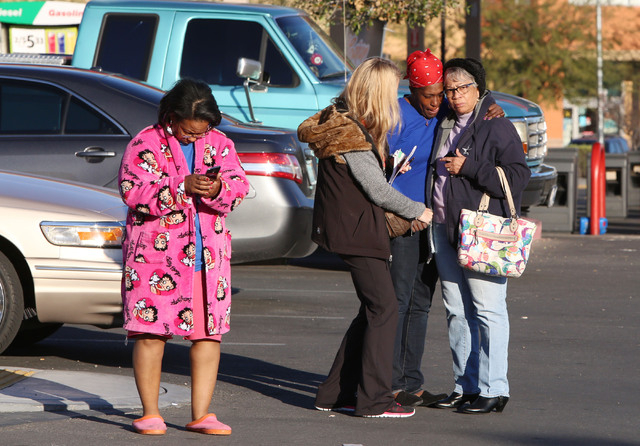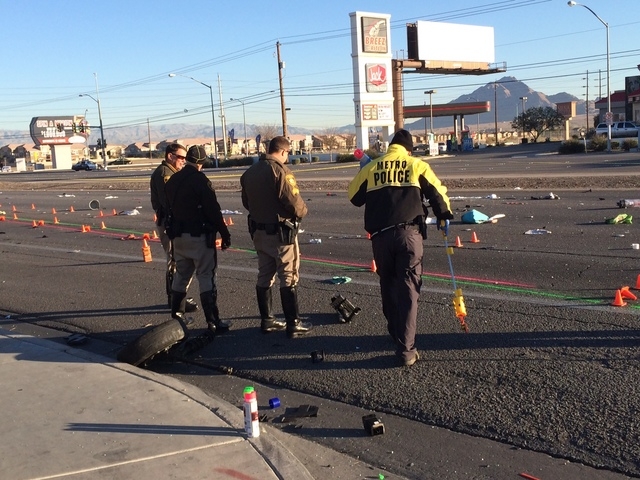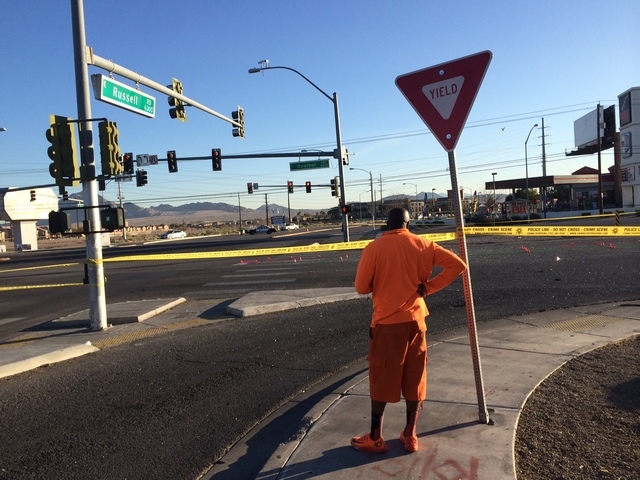 A man accused of driving drunk and killing two teens told Las Vegas police he drank six beers in an hour-and-a-half before the deadly crash, according to an arrest report made public Wednesday.
Seong Mo Lee, 22, faces one felony count of DUI resulting in death.
Kamesha J'Nyah Gilmore, 17, and Gabriell Rene Thomas, 18, both of Las Vegas, died March 5 after a 2014 Mercedes Benz E350 police said Lee was driving slammed into the 2014 Nissan Versa they were in. They were making a U-Turn near the intersection of Boulder Highway and Russell Road.
Lee admitted to stopping at two bars March 4, hours before the collision. He had at least six beers between 9:30 p.m. and 11 p.m.
"Every allegedly factual statement that he made was punctuated by 'I swear!'" Metro officer identified only as Richard Huber said in the arrest report. "This, I have learned through training and experience, is often indicative of prevarication or outright lying."
Gilmore and Thomas' mothers on Wednesday spoke tearfully at a press conference about their daughters.
"We want to thank everybody in the Las Vegas community that's been here to help us," said Angela Gilmore, who called her daughter "Mesha."
Nychele Thomas said she and her daughter "Gabby" had recently talked about God.
"For this to have taken her away just days after, it's very hard," the mother said. "Their young and vibrant lives were cut short in a senseless accident that could've been avoided."
Family-approved GoFundMe accounts have been set up to raise money for funeral arrangements. A combined $8,435 had been donated to the families as of Wednesday.
"It is the prayers of this community that have us standing right now," Nychele Thomas said, expressing her gratitude to the community. "We are touched by your generosity."
The family of Gabrielle Thomas' fundraising site is: http://www.gofundme.com/GabriellThomas. The family of Kamesha Gilmore's fundraising site is: http://www.gofundme.com/nyy7ws.
Neither mother mentioned Lee on Wednesday.
He is being held at Clark County Detention Center. A judge revoked his bail Monday.
Lee's blood alcohol level at the time of the crash has not been made known, but Clark County District Attorney Steve Wolfson said Monday that "all signs" point to Lee being over the legal limit.
Police said Lee was driving the Mercedes south on Boulder Highway around 1:30 a.m. March 5 at an "extremely high rate of speed." The Mercedes hit the right side of the Versa, which rolled onto its roof.
It's the second time in less than a year that he has been charged with drunk driving.
Nevada Highway Patrol arrested him in July by on suspicion of DUI, drinking while driving, unlawful open container in a vehicle, unlawful use of a cell phone while driving and possession of drug paraphernalia, according to an arrest report.
Contact Kimberly De La Cruz at kdelacruz@reviewjournal.com or 702-383-0381. Find her on Twitter: @KimberlyinLV.