Environmentalists join together at UNLV for People's Climate March
Updated April 29, 2017 - 6:35 pm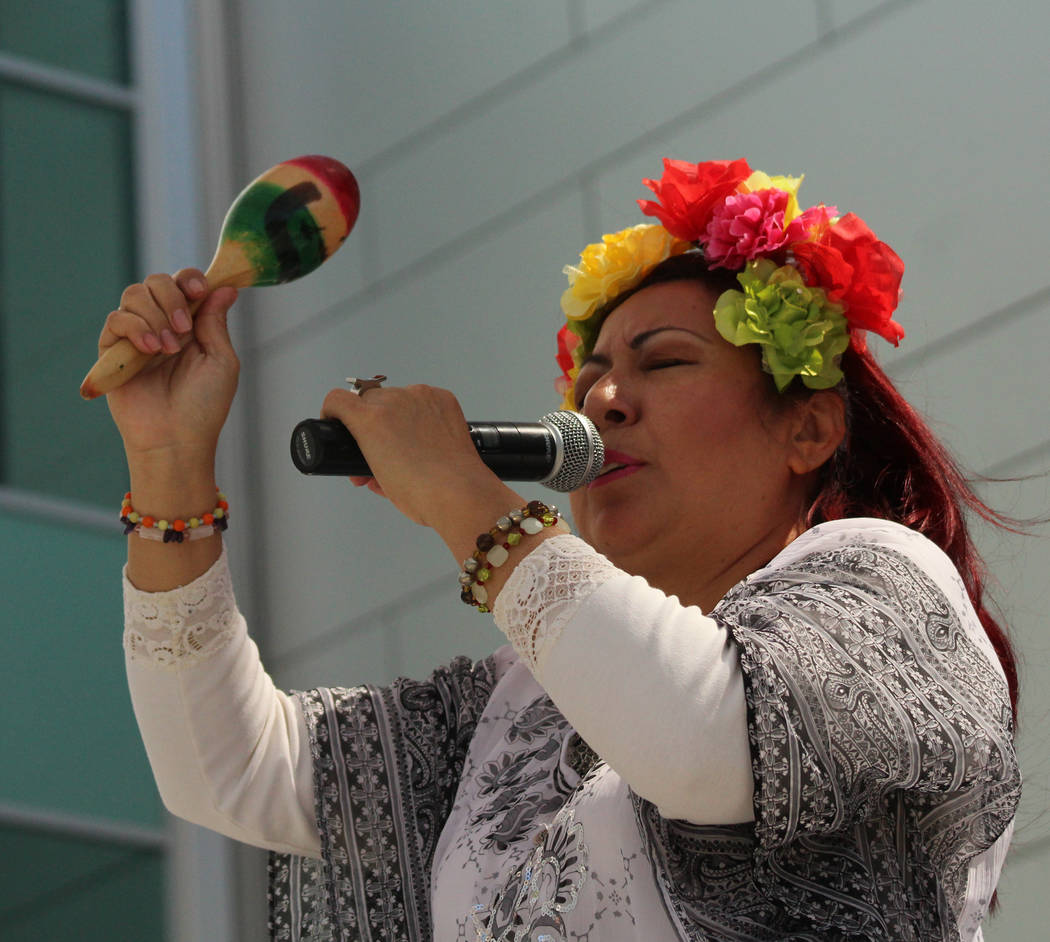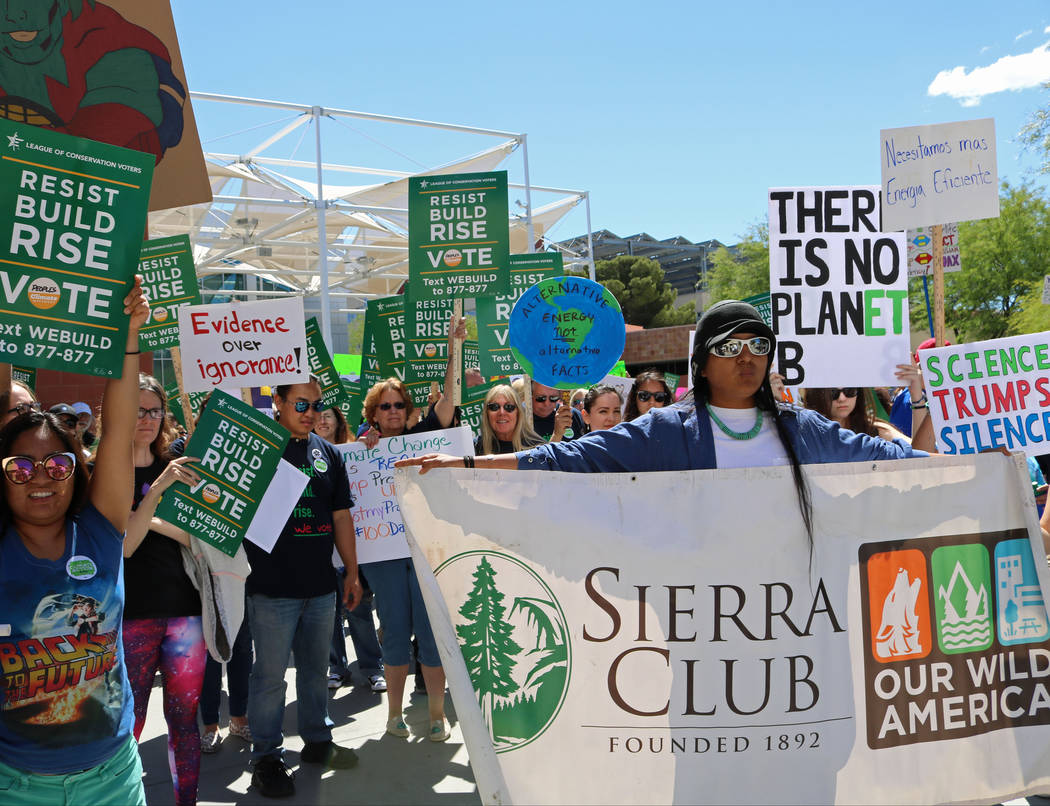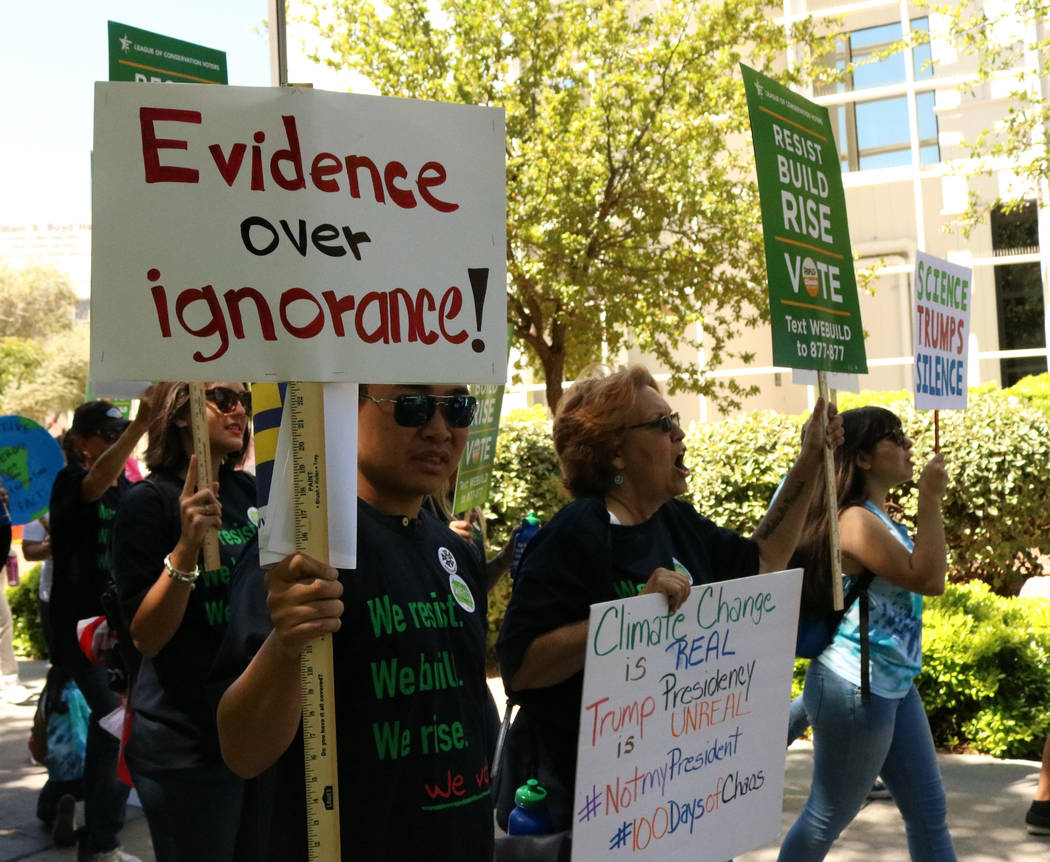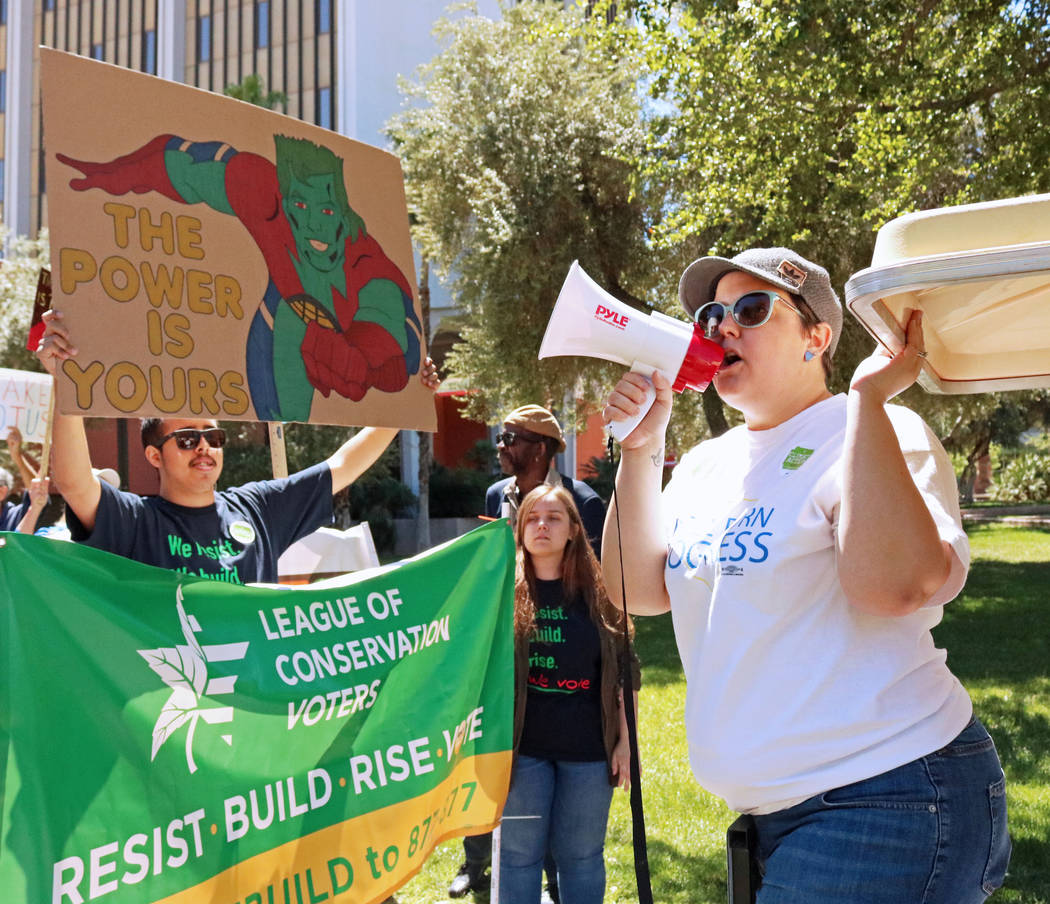 More than 200 people came to the UNLV campus Saturday to participate in the sister march for the national People's Climate March. A throng of people chanted and held signs as they wrapped around the university's student union building.
Several local activist groups, including Chispa Nevada, the Human Rights Campaign, the Nevada Conservation League and the Sierra Club, provided signs for marchers to tote. One sign said, "Climate Change is not a liberal conspiracy."
"Hey, hey! Ho, ho! Alternative facts have got to go!" the group chanted.
Toward the front of the marchers, Battle Born Progress Executive Director Annette Magnus clutched a megaphone in one hand and held the golf cart she rode in with the other. Through a megaphone, she encouraged the crowd to be louder.
"C'mon!" Magnus shouted. "I can barely hear you!"
"We're proud to be out here," Magnus said when asked about Battle Born Progress' role in the climate march. "All of us out here today have a responsibility to say enough is enough and that we won't allow this to happen to our planet."
After delivering a fiery speech, Magnus led the march through UNLV's campus. She also introduced several guest speakers, including U.S. Representative Dina Titus, D-Nev., and Nevada Legislature Assemblyman Nelson Araujo, D-Las Vegas.
"If you're with us, we're going to fight for you," Araujo told the crowd. "This is our fight, it's one Nevada, we're battle born, we don't back down. The fight just started. It's time to keep going."
Contact Gabriella Benavidez at gbenavidez@reviewjournal.com or at 702-387-5278. Follow @gabbydeebee on Twitter.