Ex-Clark County school official Rocha indicted in $289k theft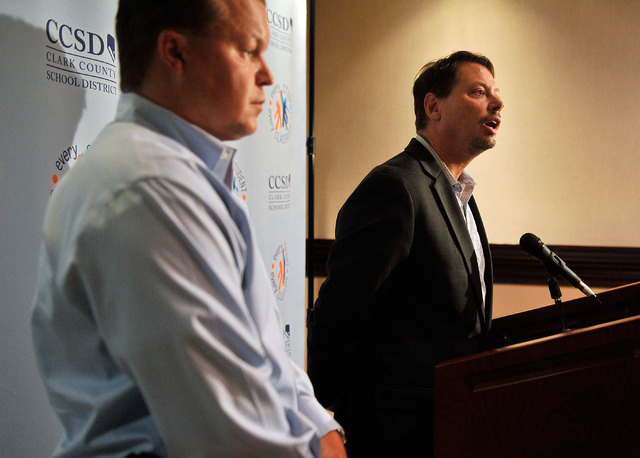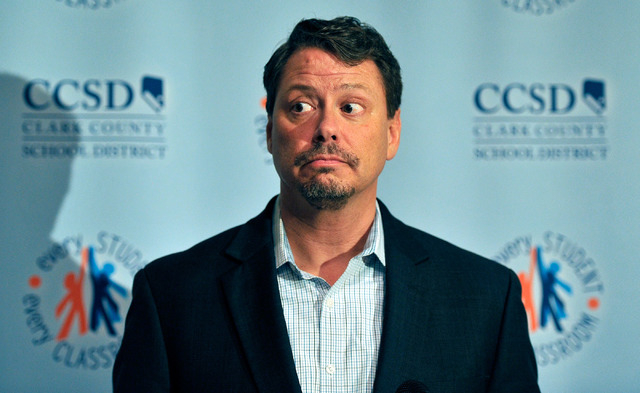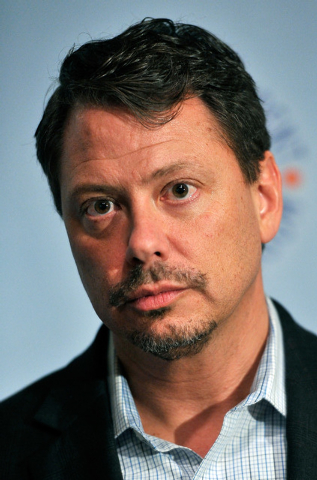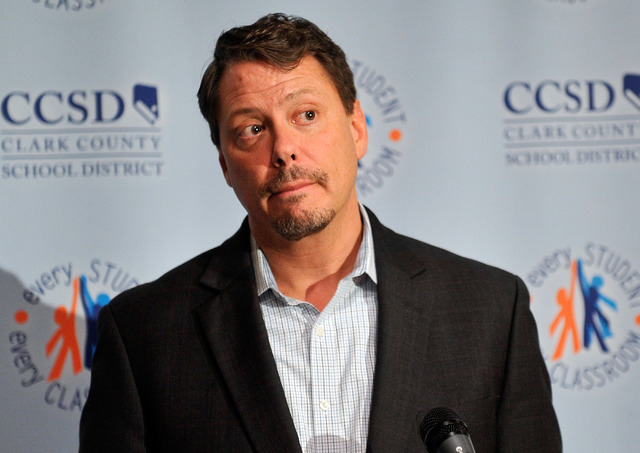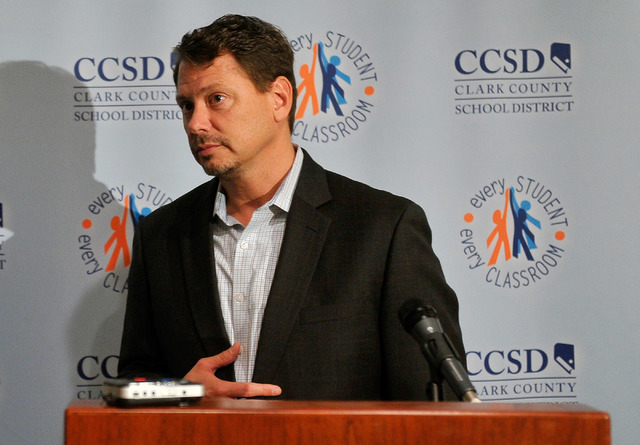 A former Clark County School District official was among five people indicted by a grand jury Friday in the theft of $289,000 in public funds from the district's Adult English Language Acquisition Services program.
Priscilla Rocha, 66, the program's politically active director who retired in April while under investigation, and the other defendants, including her son Jerome Rocha, face a total of 52 felony counts in the indictment.
The elder Rocha, a former elected member of the Nevada Board of Education, is charged with 26 counts of theft and 24 counts of unlawful use of public money in an elaborate scheme to enrich herself and others with cash and equipment stolen from the school district.
Her son, 44, who lives in New Mexico, is charged with 10 theft counts.
The other defendants are Donnie Placencia, 50, of New Mexico, who faces 10 theft counts; Andres Mendoza, 47, of Las Vegas, who is charged with theft, burglary and possession of stolen property; and Jaime Espitia, 41, of Las Vegas, who faces two theft counts.
All five defendants were ordered to appear for arraignment Thursday before District Judge Valorie Vega.
According to the indictment, Priscilla Rocha between September and November 2011 stole 25 school district computers and other electronic equipment, valued at $13,600, and took the items to Ensenada, Mexico, to donate them to schools there.
The items are alleged to have been taken from the language acquisition program, which was shut down temporarily in March following a police raid.
At the time, the language program, designed to provide skills to non-English speaking adults, had a $1.1 million publicly funded budget and employed 22 workers. Five staff members, including Rocha, were suspended after the raid.
Since then, a scaled-back version of the program has been back in operation without Rocha, officials said Friday.
Rocha also used $5,000 from the program in May 2013 to help herself buy a local beauty salon and later had one of her program employees work at the salon on school district time, the indictment alleges. The district paid the employee, Ana Soto, $2,483 for work she never performed as a tutor for the program.
The indictment also alleges Rocha as far back as 2007 was paying ghost employees, primarily Placencia, tens of thousands of dollars in program funds for work they never did in a scheme to enrich herself, her son and friends.
Rocha is alleged to have pocketed nearly $35,000 in cash she collected for dictionaries from students of the language program, the indictment alleges.
She also diverted tens of thousands of dollars in program funds to the bank account of a California business she owned, the indictment alleges.
"This is something we are not going to tolerate in the Clark County School District," Superintendent Pat Skorkowsky told reporters at a news conference after the indictment.
Skorkowsky said the district is still conducting an internal investigation of coordinator Esther Vargas and three other employees tied to the troubled program. Vargas, who is on paid administrative leave, and the employees have not been charged in the criminal case.
In an earlier statement, Skorkowsky said, "I want the community to know that district funds, whether received from grants or other sources, will be used properly and in the best interest of our students.
"If district employees are not here to further the work we're doing of educating our children and improving our community, then they will be exposed and removed."
The investigation became public March 19 when detectives with the Criminal Intelligence Section of the Metropolitan Police Department and the Clark County School District Police Department executed search warrants at the district and elsewhere.
After being questioned by police in March, Rocha told the Las Vegas Review-Journal she "didn't do anything wrong" and added, "I'm not worried."
Rocha, the state director of the national organization League of United Latin American Citizens, has a history of working with the Hispanic community. She has done fundraising for a student mariachi group, led an anti-gang program and directed the Hispanic Association for Bilingual Literacy and Education.
National recognition of her work earned her a trip to the White House.
But in court Friday, Chief Deputy District Attorney J.P. Raman said Rocha was a flight risk and sought to have her arrested on $640,000 bail.
Her lawyer, Thomas Pitaro, opposed the arrest, arguing Rocha has lived in Las Vegas for more than 25 years and worked for the school district 24 of those years.
Pitaro said Rocha has "a very defensible case."
"It may be a big paper mess by the time we're done with this case," Pitaro said. "But I have very, very little concern where we'll ultimately end up."
District Judge Linda Bell, who accepted the indictment, called it "a very serious case" but allowed Rocha and the other defendants to remain free until their initial appearances on the charges next week.
Mendoza has worked as the deputy director of LULAC under Rocha.
In a March 26 Review-Journal story, he questioned whether the investigation was politically motivated.
"She's been fighting for education for so long, has been important for so many generations of students," Mendoza said. "She's also been vocal on so many issues, which may have painted a target on her back."
Contact Jeff German at jgerman@reviewjournal.com or 702-380-8135. Find him on Twitter: @JGermanRJ. Contact David Ferrara at dferrara@reviewjournal.com or 702-380-1039. Find him on Twitter: @randompoker.