Ex-Las Vegas police officer indicted on federal civil rights violation
January 12, 2016 - 5:55 pm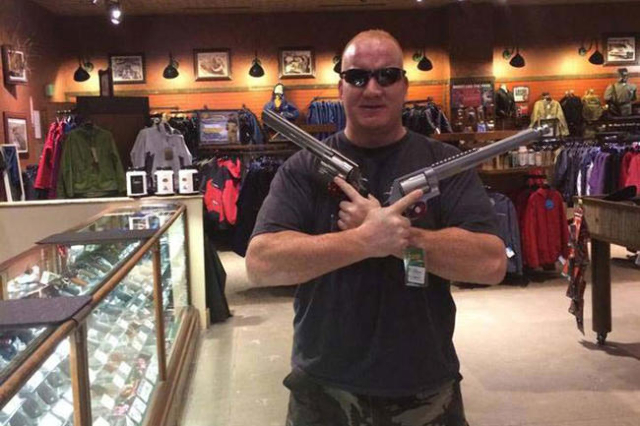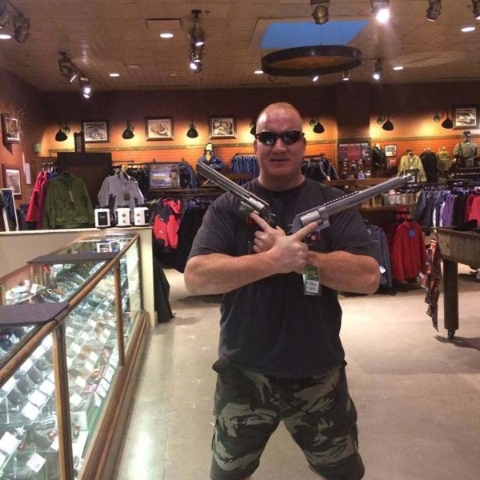 A former Las Vegas police officer was indicted by a federal grand jury Tuesday on felony charges of roughing up a woman he suspected was a prostitute.
Richard Scavone, 49, was charged with violating the civil rights of the woman when he used excessive force while arresting her in January 2015 and falsifying his report of the encounter to obstruct an FBI investigation, according to the Justice Department.
The woman was identified in the indictment only by her initials, A.O.
Scavone, who also faces a local misdemeanor battery charge in the incident, has been summoned to answer the two felony counts in federal court on Jan. 20. He is to appear in Las Vegas Justice Court that day, as well.
Defense lawyer Josh Tomsheck said Scavone is digging in for a fight.
"The federal charges don't match the facts that we've uncovered in our investigation," Tomsheck said. "Mr. Scavone has always maintained his innocence and wishes to aggressively fight these charges, and we look forward to all of the facts coming to light through the court process."
According to the indictment, Scavone, while acting under color of law, handcuffed the woman on Jan. 6, 2015, and assaulted her several times.
He grabbed the woman around her neck and threw her to the ground, struck her in the forehead with an open palm, slammed her face into the hood of his patrol car two times and slammed her into the door of his car, the indictment alleges.
The actions resulted in "bodily injury" to the woman, the indictment alleges.
Scavone also falsified a use-of-force report about his confrontation with the woman, according to the indictment.
Authorities last year said Scavone was wearing a body camera during the scuffle, but police have not made the recording public.
Scavone had stopped a woman about 5 a.m. near Tropicana Avenue and Interstate 15, where he said she was loitering and trying to solicit work as a prostitute, according to authorities.
His supervisors concluded his use of force was "excessive" and "unreasonable," Undersheriff Kevin McMahill told reporters after the district attorney's office filed criminal charges in March.
The woman was charged with littering and loitering, but those charges were dismissed, McMahill said.
Scavone was put on paid administrative leave when the allegations against him first surfaced, but was terminated from the department on Sept. 10, police said.
The federal case was investigated by the Las Vegas FBI and is being prosecuted jointly by the Justice Department's Civil Rights Division in Washington, D.C., and the Nevada U.S. attorney's office.
Contact Jeff German at jgerman@reviewjournal.com or 702-380-8135. Find him on Twitter: @JGermanRJ