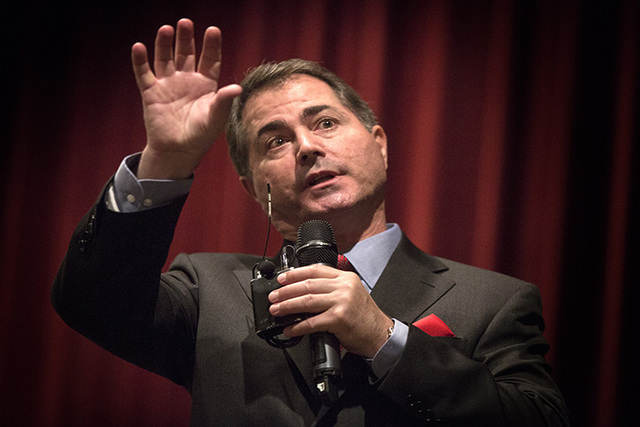 Two former University of Nevada, Las Vegas employees pleaded guilty to stealing $300,000 from the school by using credit cards to purchase electronics such as iPods and cameras for personal use or for resell.
Lina Khachekian, 35, and Marissa Neuhaus, 23, both of Las Vegas, pleaded guilty to felonies for their role in the conspiracy.
Khachekian pleaded guilty to two counts of theft and Neuhaus pleaded guilty to one count of fraudulent appropriation.
The crimes occurred over a two-year period between 2011 and 2013, according to the attorney general's office.
According to court documents, the two former purchasing agents for UNLV's Office of Information Technology made phony receipts and invoices to make the purchases look legitimate.
UNLV was insured and reimbursed for its losses, and controls were put into place to prevent another such scheme.
Neuhaus and Khachekian, who quit their jobs at the university earlier this year, are set to be sentenced in February by District Judge Michael Villani.
Contact Francis McCabe at fmccabe@reviewjournal.com or702-224-5512. Find him on Twitter: @fjmccabe