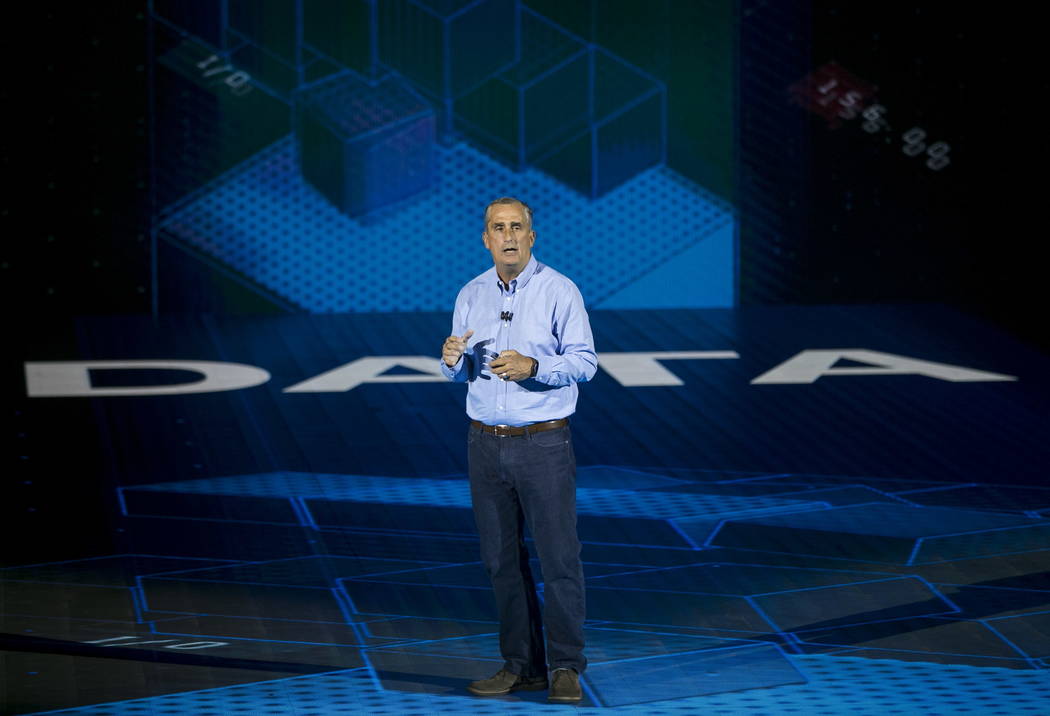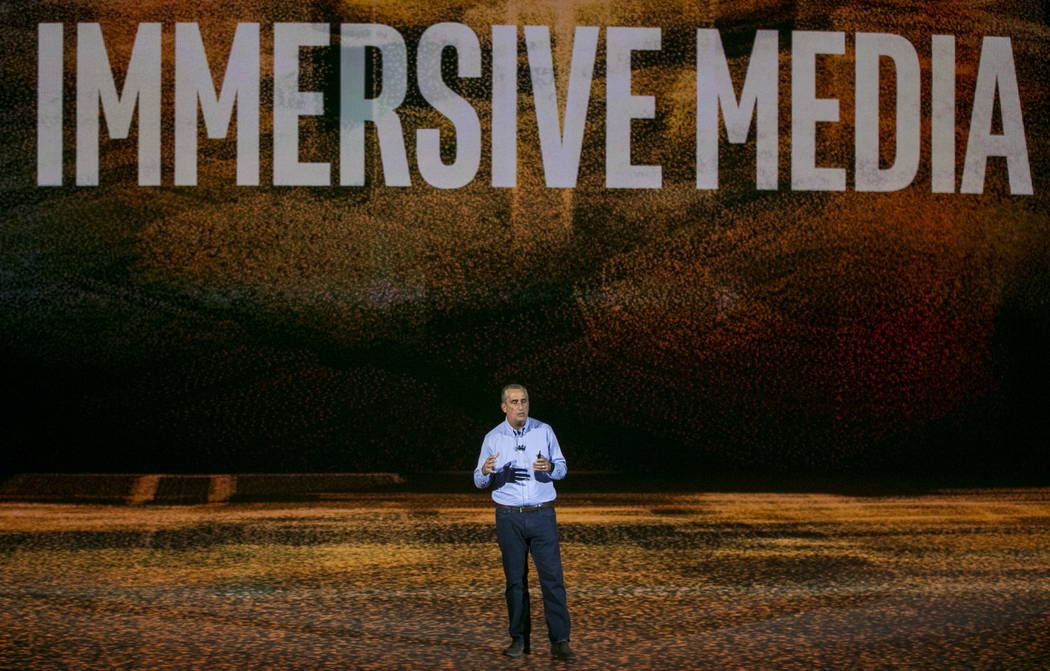 Data will drive the greatest change the world has seen in fifty years and alter the way people consume entertainment and how they travel, Intel Corp. Chief Executive Officer Brian Krzanich told CES attendees Monday night during the show's first keynote.
But before he could jump into his nearly two-hour speech about the futuristic world where one could hail helicopters or watch entertainment from the point of view of a favorite actor or athlete, Krzanich had to address the month's big tech news about his chips' security vulnerability.
Krzanich said the technology industry had come together to fight the problem, which was first publicly announced last week and affects several chip producers.
He recommended everyone apply updates form their operating system vendor as soon as they become available to protect themselves. Intel will release updates within a week that will cover 90 percent of all its processors produced in the last five years and the remaining 10 percent by the end of the month, he said.
"As of now, we have not received any information that these exploits have been used to obtain customer data,'' Krzanich told the audience.
Unlimited Resource
Krzanich then dove into the positive impact the exponential growth in data is having and will have on people's lives.
The unlimited resource, as Krzanich called data, will impact society much the way the invention of the combustible engine and computer did in previous centuries.
Data "is the unseen driving force behind the next great wave of the technology revolution'' the kind that "we see once or twice in a century,'' he told a packed audience at the 5,000-seat Park Theater inside the Monte Carlo.
"I spent my whole life watching tech make dramatic leaps. The advances in data and AI we will see in the coming years will dwarf all of that,'' he said during the speech that featured an autonomous car drive onstage and helicopter lift off.
During his speech, Krzanich announced Intel's opening of a movie studio and an exploratory partnership with Paramount Pictures to make films that would immerse the viewer directly into the action.
Krzanich then played a Western-themed video made by the new Intel studio to demonstrate his point. The video showed from an outside point of view a horse riding toward a group of cowboys engaged in a fight. Krzanich then showed the same scene from the perspective of the horse.
You can "pick the character you want to be'' in the cinema experience of the future, he told the audience.
Similarly, sports fans will be able to watch games from the perspective of their favorite quarterback or any other player, he said. Producing that type of immersive media requires powerful chips crunching massive amounts of data at a rapid clip, he added.
Stitching one minute of high-density video from various cameras to create a 360-degree virtual reality view would produce three terabytes a minute. One quarter of a football game would generate more data than the entire Library of Congress.
Krzanich took time to tout the company's 49-qubit chip, which he described as a "major breakthrough" for quantum computing, before touting the changes in transport Intel is helping to bring about.
He was joined on stage by an autonomous car carrying Amnon Shashua, the chief executive office of Mobileye, Intel's driverless technology unit. The executives said 2 million cars with Mobileye technology would be on roads this year gathering data for high-definition maps necessary for autonomous driving.
Autonomous flying would not be far behind driving cars, Krzanich told the audience.
"That sci-fi vision of the future is actually much closer than you think. The underlying technology to make this future a reality already exists today,'' he said as he showed a video of himself flying in a Volocopter, a single-passenger electric helicopter made in Germany that uses Intel technology.
Krzanich finished his speech by having an autonomous Volocopter lift off and hover in the air onstage.
Contact Todd Prince at tprince@reviewjournal.com or 702-383-0386. Follow @toddprincetv on Twitter.