Fake doctor was porn actor selling sex toys and escort services, court papers show
October 8, 2015 - 11:31 am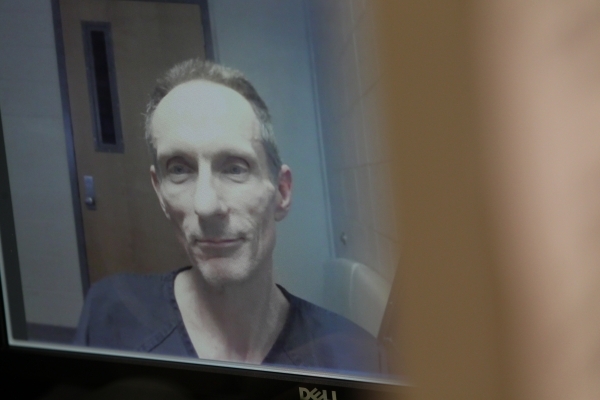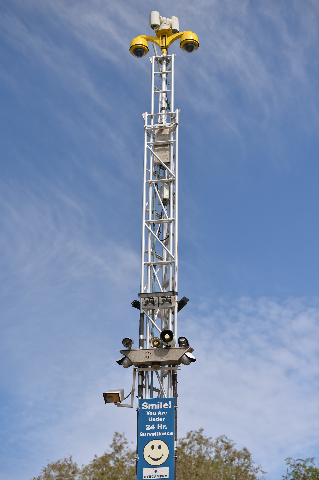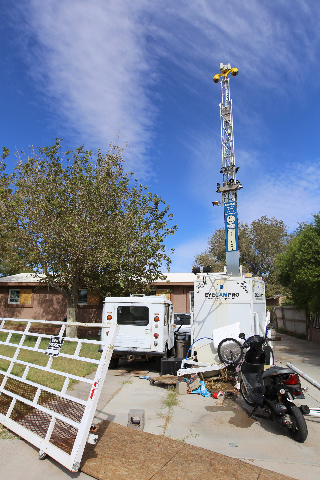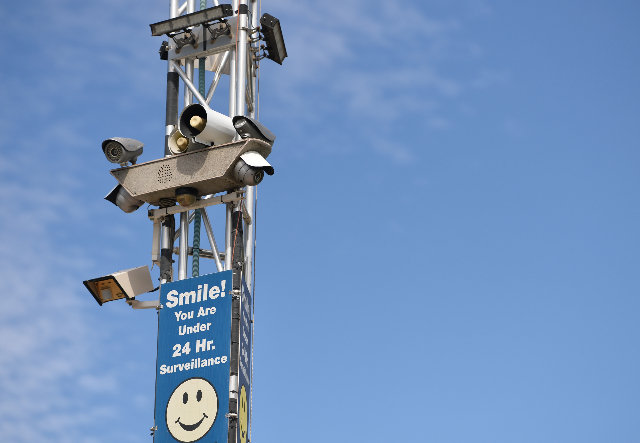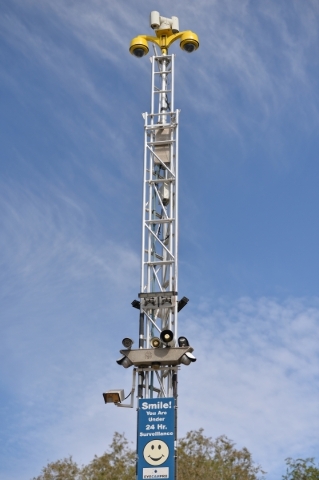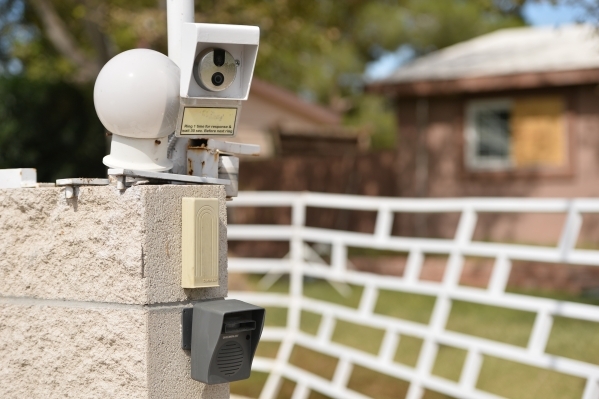 A man authorities say faked being a doctor and offered fixes for incurable STDs out of an east valley home also was a porn actor selling sex toys and escort and massage services, according to court papers.
Rick Van Thiel, 52, now faces one count each of acting as a medical practitioner without a license, possession of a gun by a prohibited person, possession of drugs and issuing drugs without a prescription.
He also is suspected of having ties to the anti-government sovereign citizens movement.
The Southern Nevada Health District, the Metropolitan Police Department and the FBI are now investigating his practice, which the agencies say was based in a residential area at 4928 E. Monroe Ave., near the intersection of Owens Avenue and Nellis Boulevard.
But the investigation started in the city of Las Vegas business licensing division, according to an affidavit seeking a search warrant. Van Thiel's arrest records said tips to the division about an unlicensed practice triggered the investigation.
Neighbors suspected "illegal business activity" on the property, which prompted the division to investigate Aug. 7, city spokesman David Riggleman said in an email Thursday morning.
Four surveillance towers stand outside a house, motor home, travel trailer, semi-truck container and three storage sheds, according to the affidavit.
Craigslist advertisements for Van Thiel's medical services were posted in Nevada, Arizona and Utah, according to the arrest record. That brought FBI attention.
On Sept. 30, FBI agents and Las Vegas police stormed the property. The practice was shut down that day, while the FBI served the search warrant.
Van Thiel was arrested Friday.
Two nicknames online
On websites advertising his medical services, Van Thiel was sometimes referred to as "Dr. Rick."
But on sites pushing pornographic movies, sex toys, escorting and massages — for $100 an hour — he was known as "Rick Spindoll."
Van Thiel said Wednesday in an interview at Clark County Detention Center that he was in the porn production business before he was sentenced to four years in prison on a battery charge from 2007. He said he decided to go into the medical field after his release, because someone stole all of the footage and equipment from his porn business.
He also said a Craigslist advertisement for his massage services led to his arrest on a prostitution charge. That charge was later dropped. Arrest records show he was also convicted in California in 1992 on four felony charges, including burglary, robbery and assault.
Another website set up by Van Thiel, kinkymed.com, offers treatment for people who were "involved in something kinky and got something stuck" as well as minor surgeries said to include cyst removal, circumcision and castration.
"Prior to becoming a professional doctor, I was a sex machine inventor, swinger, BDSM master, porn actor and producer for 14 years, so I've seen it all," the site, which contains numerous graphic images, reads.
Van Thiel does not have a medical or business license.
A Las Vegas phone number listed on those websites was the same one to call for abortions and cures for sexually transmitted diseases at "unbeatable prices," payable only in gold or silver.
Evidence and outreach
Van Thiel kept records of the treatments he provided, which were among more than 140 pieces of evidence confiscated during the search, according to the arrest records. Police sent that paperwork along with numerous computers, hard drives and "media storage devices" to the FBI for forensic analysis.
Officers also seized a vial of black market steroids, about 10 vials of the blood thinner Heparin, IV bags containing something that looked like blood, and medical equipment from the trailer. The Clark County coroner's office, meanwhile, said non-human remains were found at the site.
Van Thiel said Wednesday that the steroids were left there by another man, and that he never used or prescribed it.
Police are asking anyone who was treated by Van Thiel to come forward. Documents seized from his trailer contained paperwork for 108 patients, the arrest record said.
Health officials also are assessing the public health risks to determine the need for environmental or clinical testing.
The owner of the Monroe Avenue property, Brad Resnik, was aware of what was happening there, the affidavit said. Authorities said he was illegally selling surveillance equipment.
No police records show Resnik was arrested in connection with an unlicensed medical practice. Police records obtained by the Review-Journal detail an investigation into Resnik in connection with the aggravated stalking of an ex-girlfriend.
Van Thiel contends work shouldn't be regulated by the government because it involves only consenting individuals. He's studied health and anatomy for 28 years, he said, and has treated hundreds of patients.
His views on government lead authorities to believe Van Thiel is connected to the so-called sovereign citizens movement. Members declare themselves above federal jurisdiction and say they are not obligated to pay taxes.
Sovereign citizens are known for filing frivolous lawsuits against public officials. There has been a rise in acts of violence attributed to the group in recent years.
Anyone who received services at the Monroe Avenue facility can call 1-800-506-1435 or report online at www.fbi.gov. Information obtained as part of this investigation will be handled in accordance with medical privacy laws, investigating agencies said.
Contact Wesley Juhl at wjuhl@reviewjournal.com and 702-383-0391. Find him on Twitter: @WesJuhl. Contact Kimberly De La Cruz at kdelacruz@reviewjournal.com or 702-383-0381. Find her on Twitter: @KimberlyinLV.