Families brave heat to cheer on Travis Pastrana in Las Vegas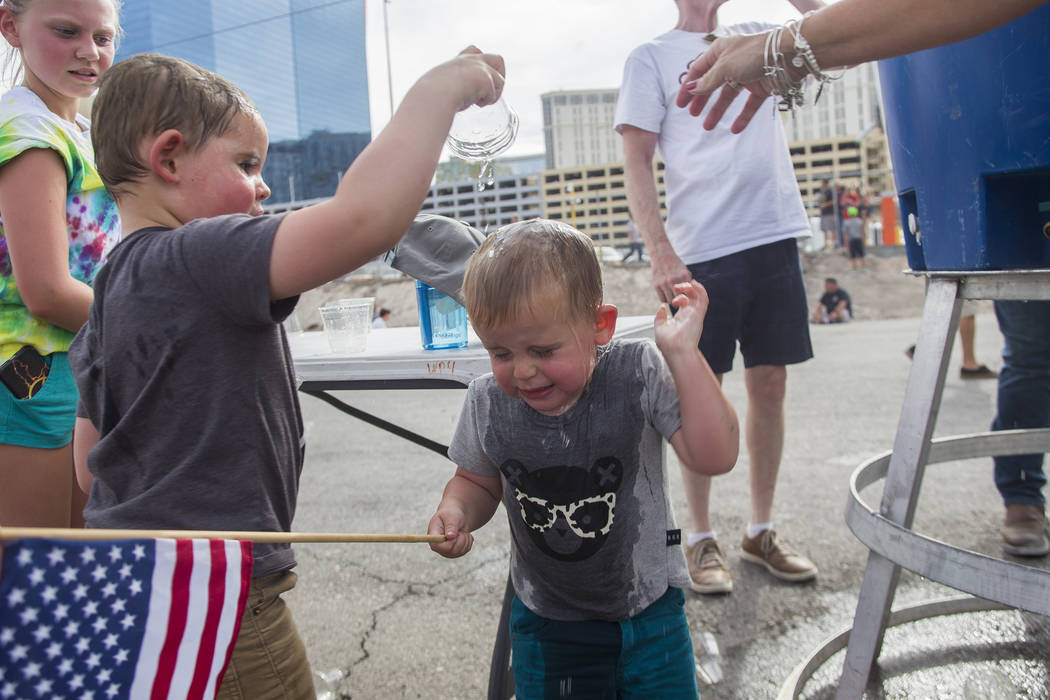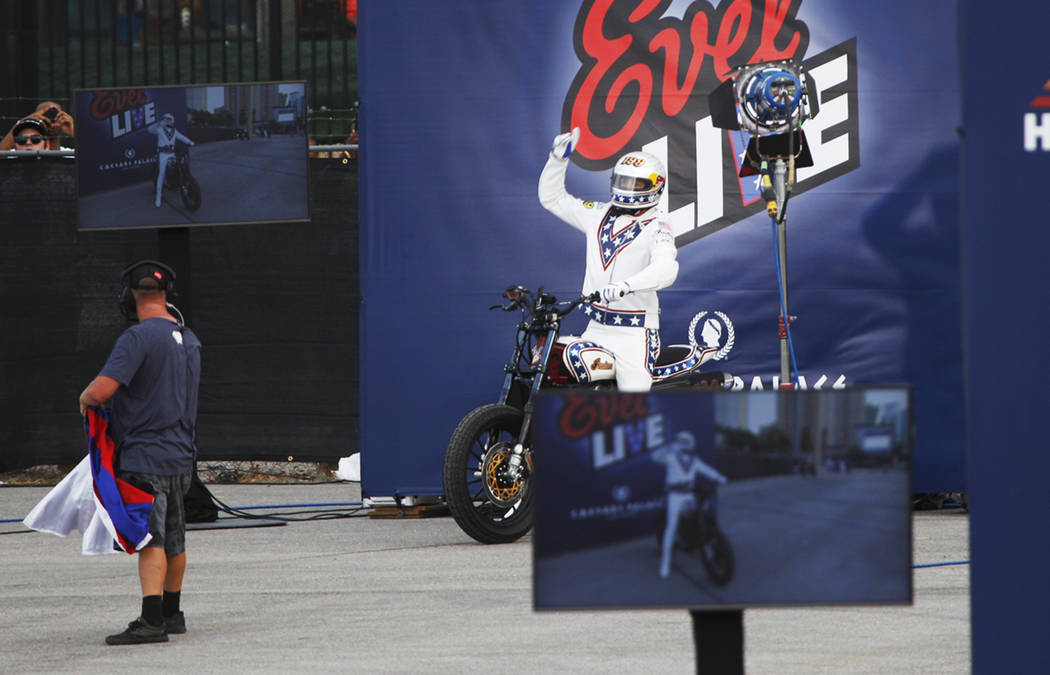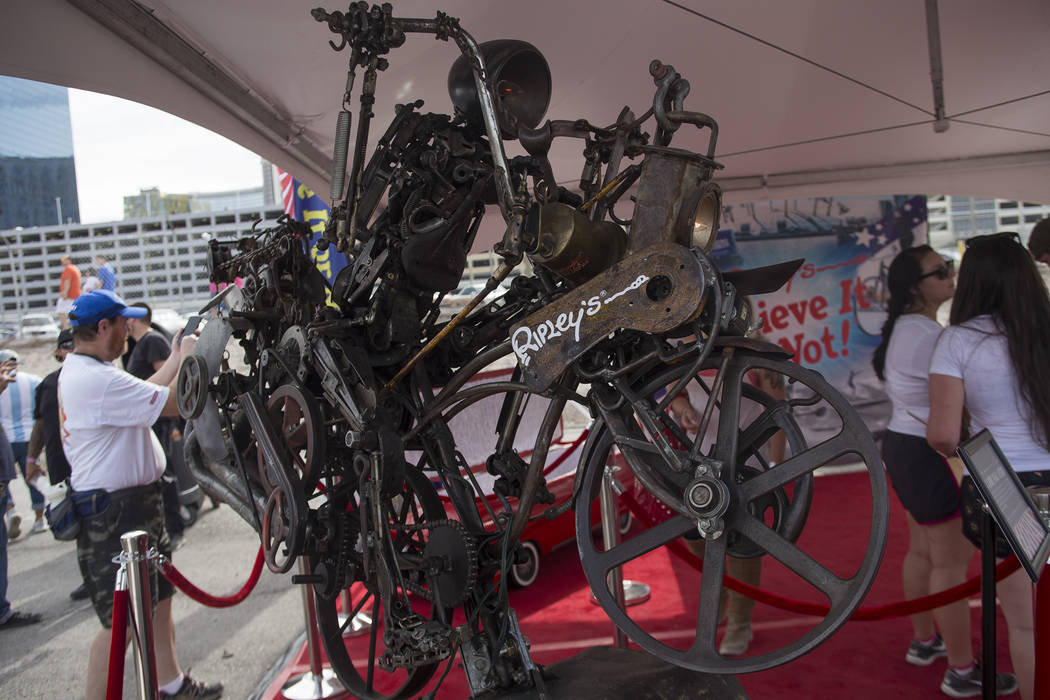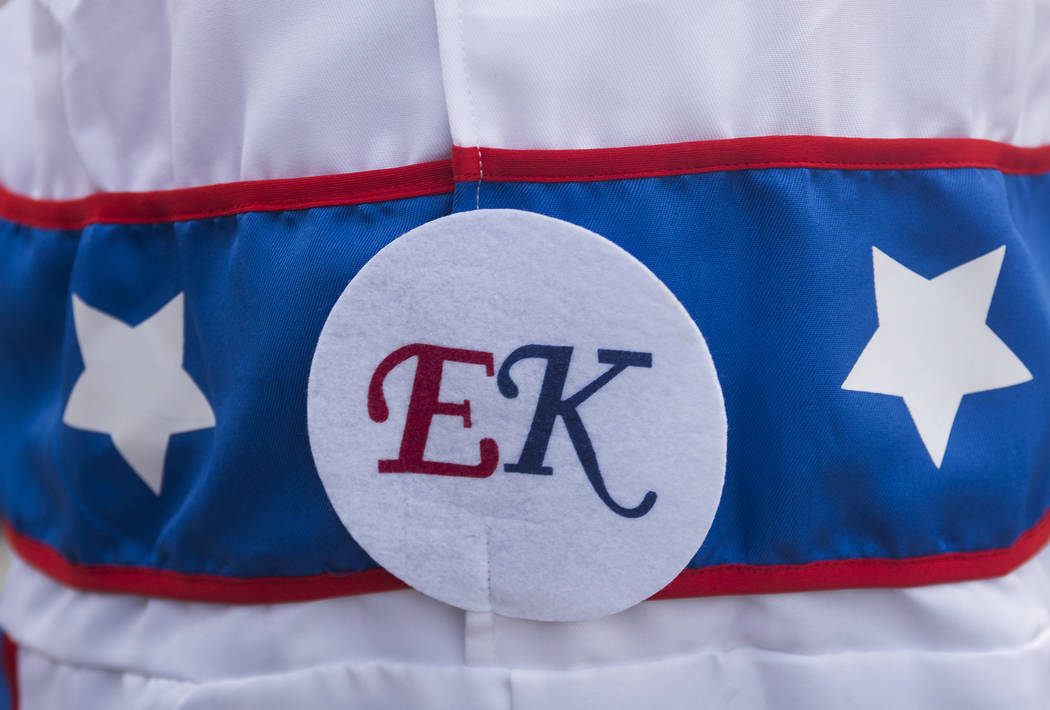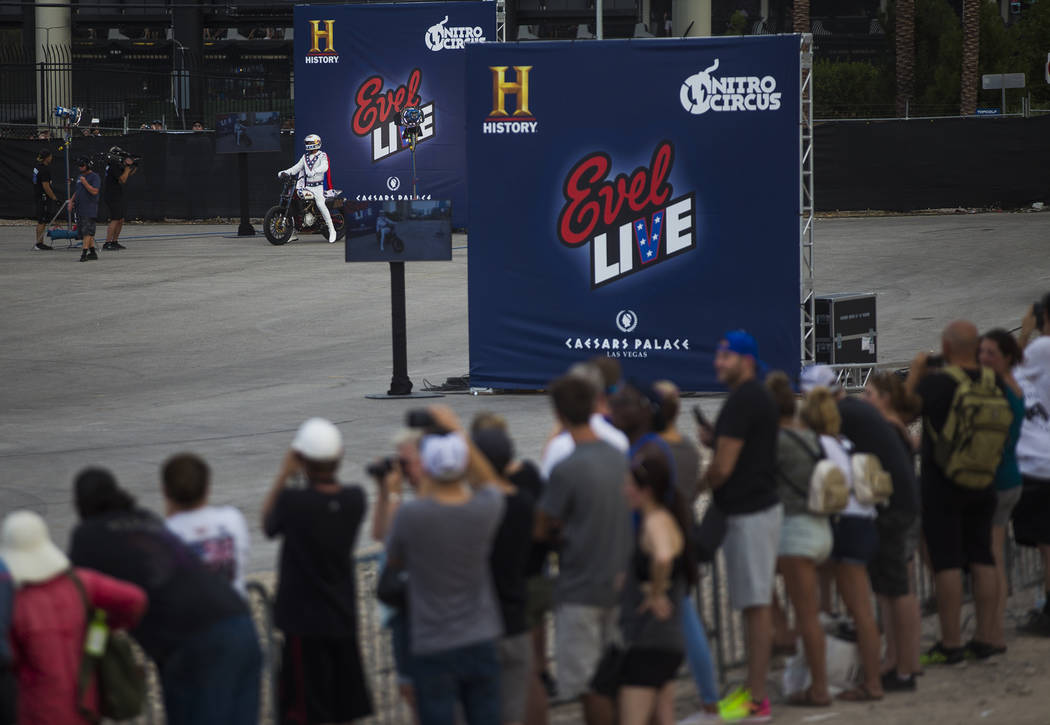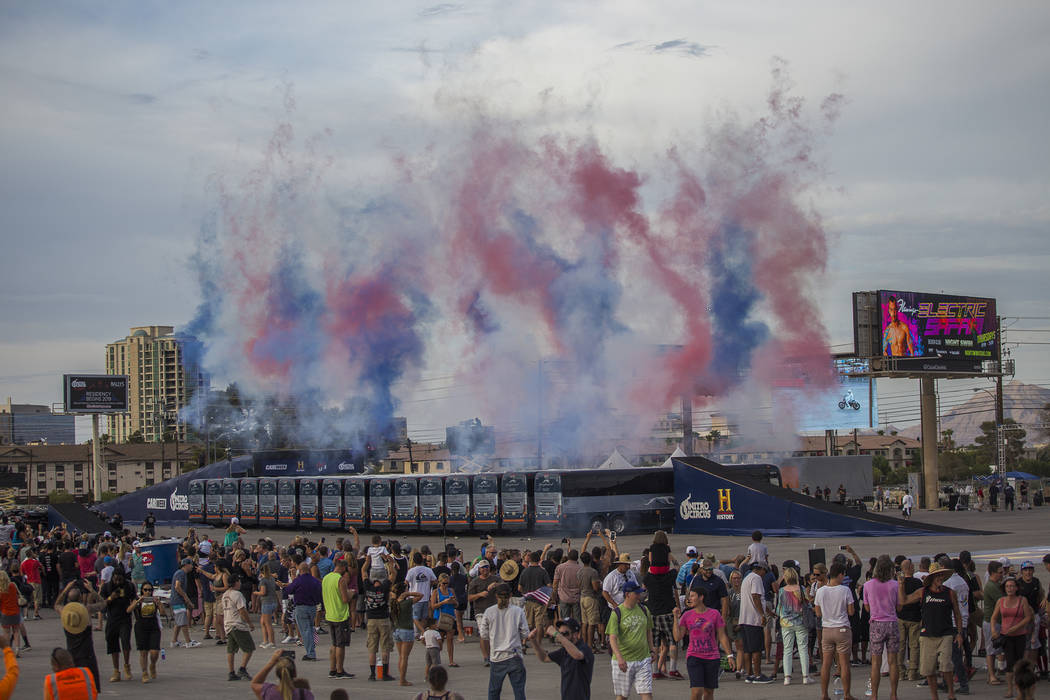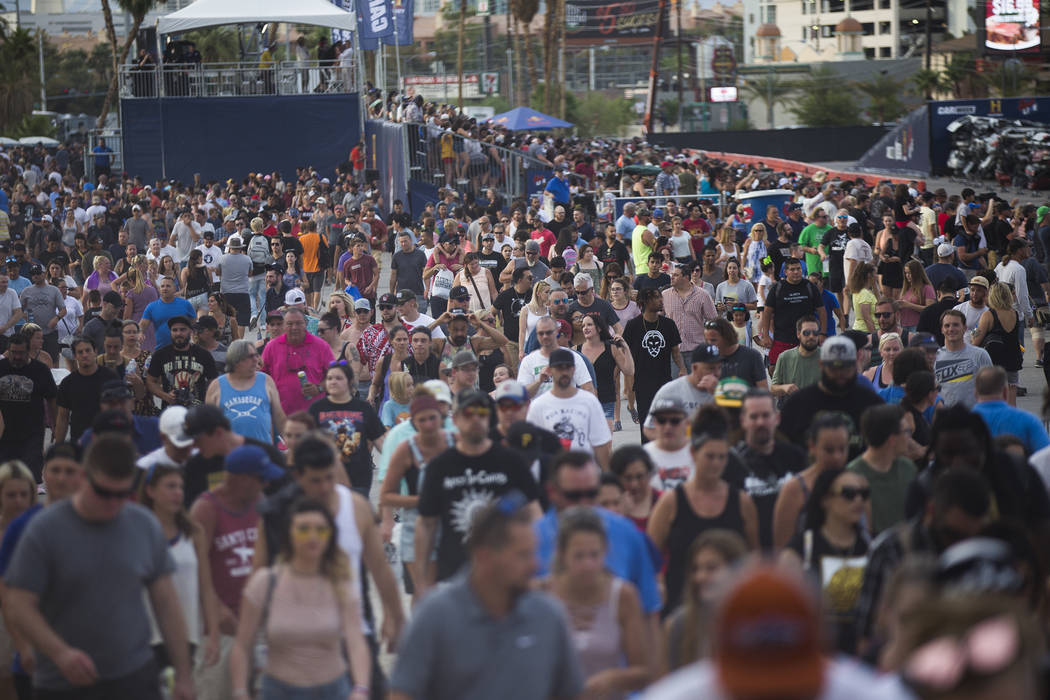 Sawyer Tuck, 4, and his 2-year-old brother Oliver stood beneath a water station, pouring cups of water over their heads and waving miniature American flags.
The boys braved the sticky, 109-degree heat near the Strip to watch stunt performer Travis Pastrana jump his motorcycle over 52 crushed cars, the first of his three jumps.
"Sawyer's favorite channel is the History channel; he loves documentaries of all kinds," said the boys' mom, 28-year-old Jessica Tuck. "And he watches all the car shows with Grandpa and Dad, so he was excited to meet the 'Counting Cars' guys here."
The family was also excited to watch the man referred to several times Sunday night as the "modern Evel Knievel" top the original Knievel's records.
The Tuck family moved to Las Vegas from Butte, Montana — Knievel's hometown — in November. The town, where much of the legend's family resides, even celebrates Evel Knievel Days over three days in late July.
Rudy and Carin Thomas, of Las Vegas, brought their 13-year-old daughter and 11-year-old son to watch Pastrana attempt three of Knievel's most famous stunts.
"We're excited for the monument of it all, man, the history," said Rudy Thomas, whose blue hair peeked from under his backward hat. "I think being a Las Vegan and seeing those tapes, you know, the old reels of him jumping the fountain and taking that crash and everything, I feel like there's a Las Vegas connection."
Thomas said his kids compared Sunday's "Evel Live" event to "Hot Rod," a 2007 comedy about an aspiring stunt performer, played by Andy Samberg. The kids also have watched a lot of Nitro Circus events on television.
"Pastrana's probably the closest thing to a Knievel that we have right now, in our era," Thomas said. "No more Super Dave; all those guys are to the wayside."
Pastrana's friend and fellow stuntman, Gregg Duffy, grew up with Pastrana in Annapolis, Maryland. Duffy was in the crowd Sunday in an Evel Knievel costume, complete with a blue cape, blue bucket hat and EK belt buckle.
"I'm just trying to support," Duffy said. "I came out to see my buddy do his thing and ride away safely. … I'm definitely a little bit nervous for him, but I know if anyone can do it, he can do it."
As for how Pastrana felt in the moments before he would launch his motorcycle more than 100 feet over the demolished cars, breaking Knievel's 50-car record, Duffy guessed that Pastrana was calm.
In the background, a video played on multiple screens that showed the many crash-related injuries Pastrana, 34, had endured, including the separation of his spine from his pelvis when he was 14.
"This is probably just another day in the office for him," Duffy said.
Contact Kimber Laux at klaux@reviewjournal.com. Follow @lauxkimber on Twitter.