Family seeks public's help to find missing Bonanza High teen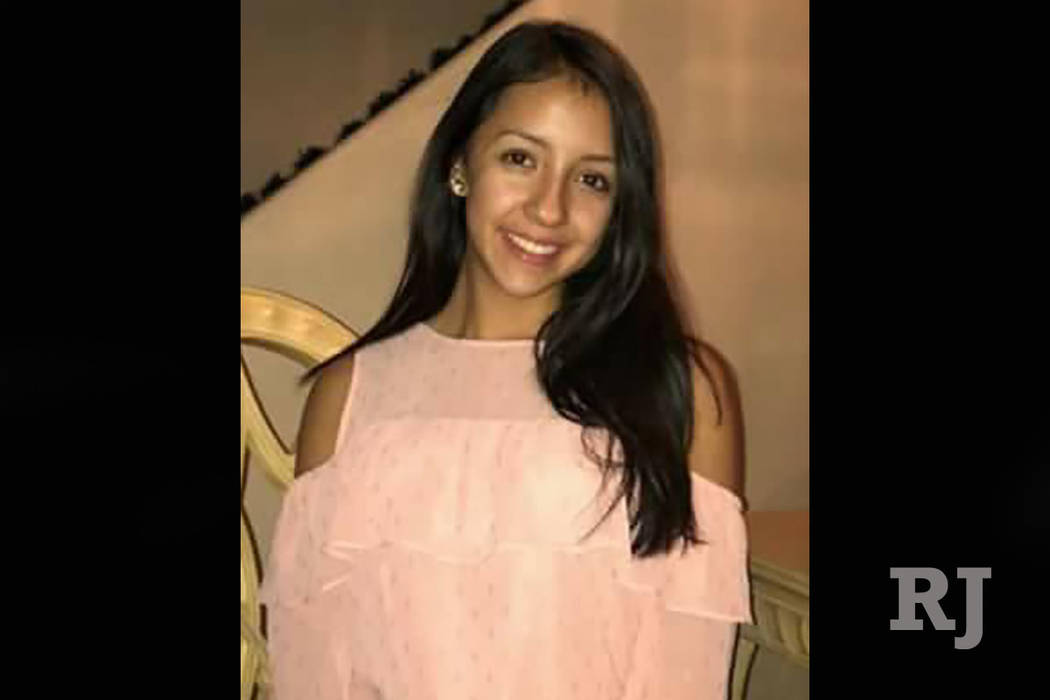 The family of a missing Bonanza High School student is seeking the public's help to bring her home.
"We have high, high hopes that she'll be back," Sasha Reyes said about her younger sister, Molly Reyes.
The family has been handing out fliers and searching night and day, she said. Family members have reached out to Metropolitan Police Department's missing persons bureau and the Center for Missing and Exploited Children, Sasha Reyes said.
Molly, 15, was last seen May 18 at Firefighters Memorial Park at Torrey Pines Drive and West Oakey Boulevard, Sasha Reyes said Friday.
She was dropped off about 5:20 p.m. at the park to practice for a quinceanera. She told friends her father was coming to pick her up about 6 p.m., but when her father arrived, she was no longer at the park.
"We haven't seen or heard from her since," Sasha Reyes said.
Molly just finished her freshman year at Bonanza High School, her 22-year-old sister said.
"I just want my baby girl home," she said.
Molly is described as standing 5 feet, 5 inches tall and weighing 137 pounds. She has black hair and brown eyes and was last seen wearing a white shirt and pink pants.
Anybody with information on Molly's whereabouts is encouraged to call Metro at 702-828-2907 or 702-828-3111, according to a flier.
Contact Mike Shoro at mshoro@reviewjournal.com or 702-387-5290. Follow @mike_shoro on Twitter.