Faraday Future's first water bill: $250,000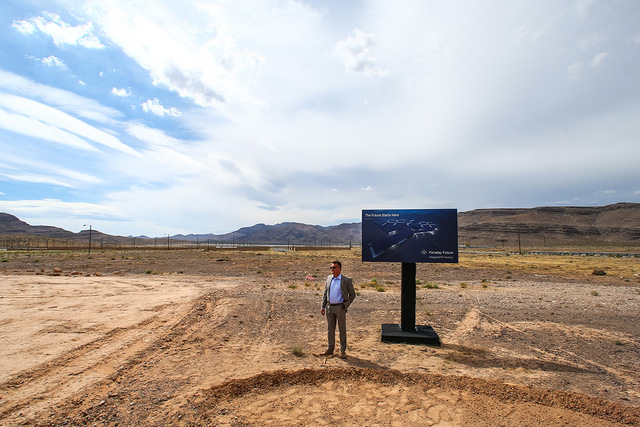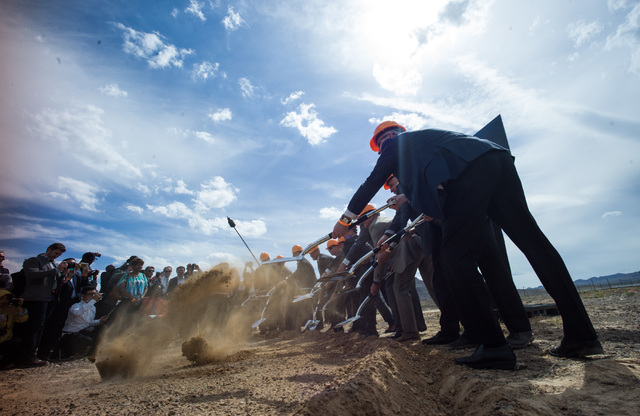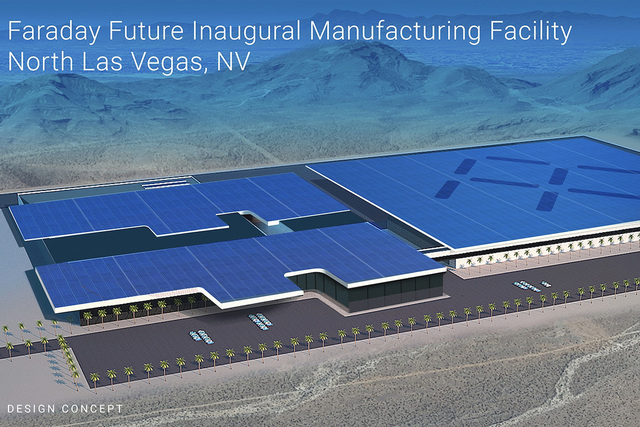 It's too soon to say how large an impact Faraday Future will have on Southern Nevada, but we now know the size of the company's first water bill.
The Southern Nevada Water Authority board Thursday approved several agreements to deliver groundwater to Faraday's factory site at Apex, including one that requires the electric car company to make a $250,000 down payment on the water it needs during construction.
The payment is non-refundable, but that shouldn't matter, said water authority chief John Entsminger.
"We think they're going to use quite a bit more (water) than that," he said.
Faraday will pay $2.33 per 1,000 gallons, the Las Vegas Valley Water District's standard rate for commercial construction water. The company expects to need 110 million to 150 million gallons of water for dust control, soil compaction and other uses during construction of its $1 billion, 3 million-square-foot electric car plant.
Construction water will be supplied to the site using groundwater rights owned by the authority and wells owned by NV Energy for its two power plants in the area.
The finished factory is expected to operate on about 650 acre-feet of water a year, roughly the amount used annually by a typical golf course or about 1,300 average valley homes.
A permanent water system still needs to be designed and built to supply the Faraday facility and other portions of the Apex Industrial Park.
To that end, authority board members also approved a $1.2 million contract with an engineering firm to complete the first 30 percent of the design work on the system.
A water system capable of delivering 1,700 acre-feet a year to the first phase of the industrial park will cost roughly $67 million, according to preliminary estimates.
Entsminger stressed that no money from ratepayers or the authority's member agencies will be used for water infrastructure work benefiting Faraday Future or its neighbors. The cost will be covered with state-issued bonds and a special improvement district established by the city of North Las Vegas and paid into by industrial park tenants.
"There will be full cost reimbursement built into all elements of the Apex water system," he said.
The water authority has rights to about 3,000 acre-feet of groundwater in the basin surrounding Apex. If the industrial park outgrows that supply, a pipeline and pumping station will be needed to deliver additional water from the Las Vegas Valley.
Such a project could easily wind up costing at least $150 million.
Contact Henry Brean at hbrean@reviewjournal.com or 702-383-0350. Find @RefriedBrean on Twitter.
RELATED
Faraday Future buying land at Apex Industrial Park
Faraday Future pledges to secure sufficient bonds, other funding
Faraday breaks ground for electric car plant in North Las Vegas
Faraday Future pledges eco-friendly North Las Vegas factory