Father charged in infant's death denies hitting son
January 25, 2016 - 6:32 pm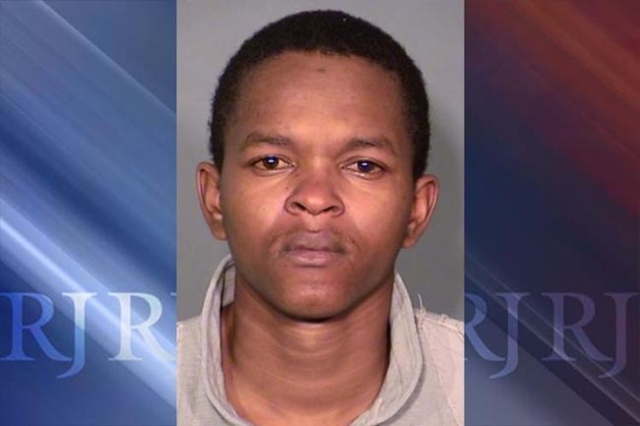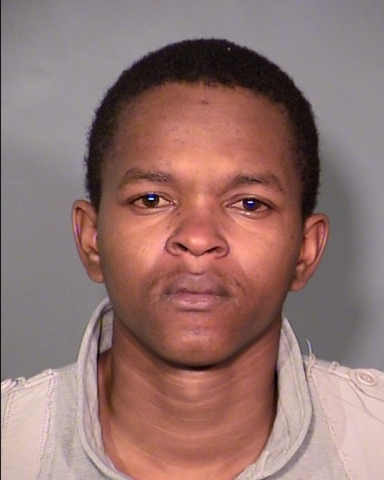 Four-month-old Devonta Lewis Jr. was under his father's care when he suffered head and rib fractures that Las Vegas police say led to his December death.
Before being jailed last week, Devonta Lewis, 22, had told police that he didn't really hit his son, but that he "probably tugged his shirt a little bit" when the boy would not give him his arm, according to a Metropolitan Police Department arrest report.
Lewis was arrested Jan. 15 on child abuse charges. Four days later, the charges were amended to include murder, Clark County court records show.
Lewis took care of Devonta Jr. while his wife and the boy's mother, Melissa Boyles, worked, the report said. Sometime after 11:20 p.m. while checking on his son, Lewis yelled for help when he said he picked him and described him as "limp" and not having a pulse.
Police were called not long after midnight Dec. 10 to the 5100 block of East Sahara Avenue and to Sunrise Hospital and Medical Center, where the boy died shortly after arrival.
Medical examiners told police the boy had multiple bruises on his back and rear, the report said. Authorities took custody of the couple's 1-year-old daughter.
Detectives said Lewis exhibited a strong odor of alcohol. But he told them he only had two drinks that day. The couple told police they had moved into the Las Vegas apartment about a week earlier.
While searching the apartment, police found more than 20 24-ounce cans of malt liquor, which they described as an "unusually large amount of alcohol" for tenants who had only lived there a week, the report said. Also, Boyles told police that she and Lewis smoked marijuana once a day.
In an interview with police, Lewis' brother, who also lived in the apartment, said that his brother had a drinking problem and that alcohol would make him "irritable" and "in a mood where he don't want to be bothered," the report said.
Boyles told police that she had never seen Lewis hit the boy, but that she had seen him "smack" their daughter.
Investigators determined that Devonta Jr.'s injuries were "abusive in nature," and Lewis was arrested at the Nevada Children's Center after meeting with police.
A Clark County Child Protective Services investigator who spoke with the parents said they had told the agency they thought the boy's injuries were due to medical personnel performing CPR, which other investigators determined to be "impossible," police said.
It wasn't clear whether Boyles would face any charges. Records show that she has not been arrested in the case.
Lewis is scheduled to appear in court Feb. 18.
— Contact Ricardo Torres at rtorres@reviewjournal.com and 702-383-0381. Find him on Twitter: @rickytwrites.