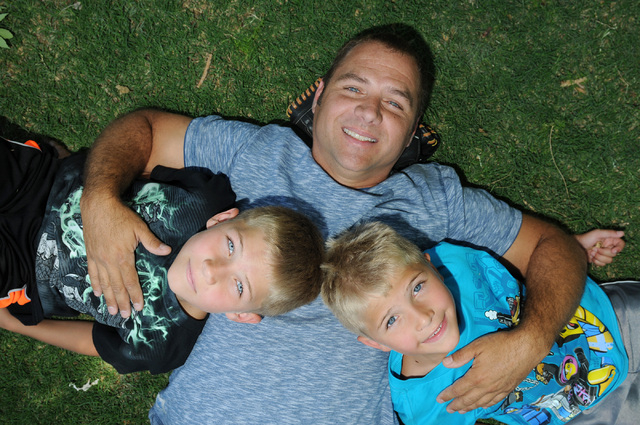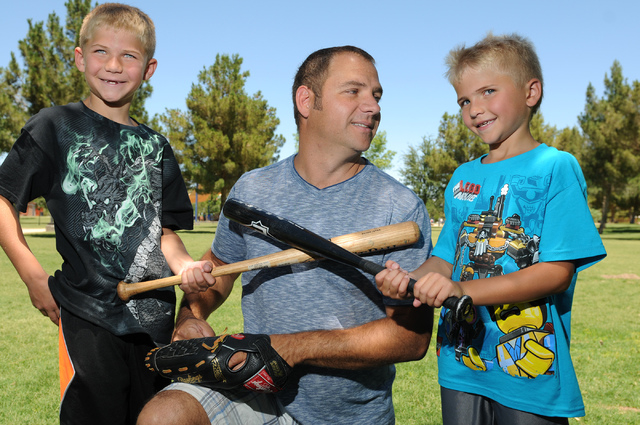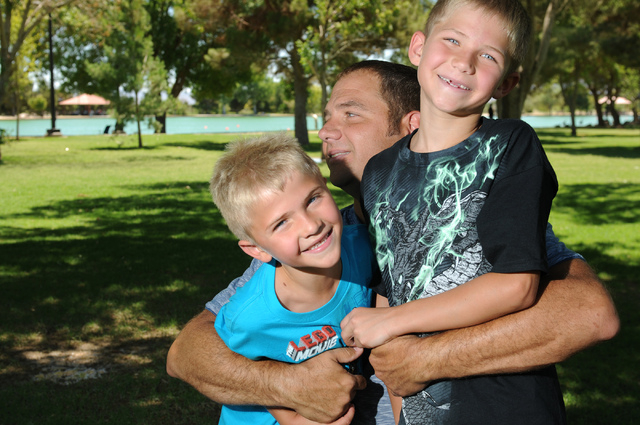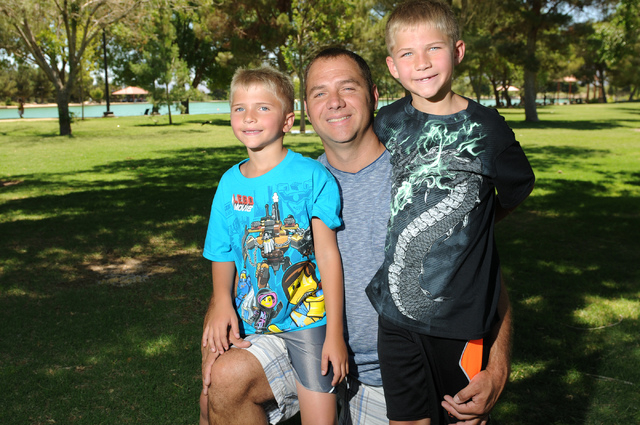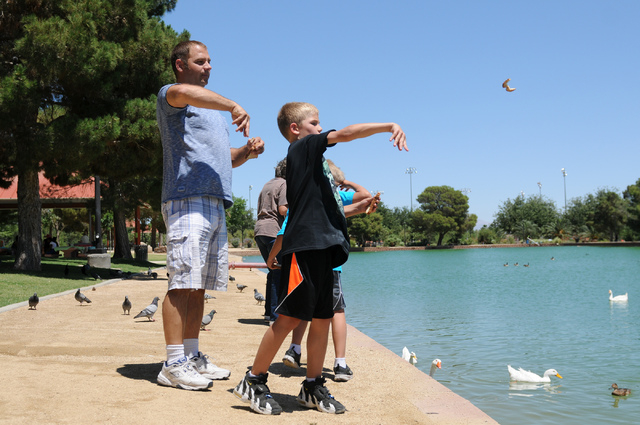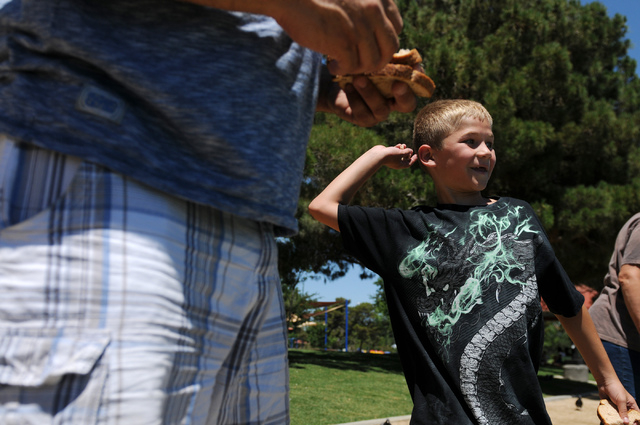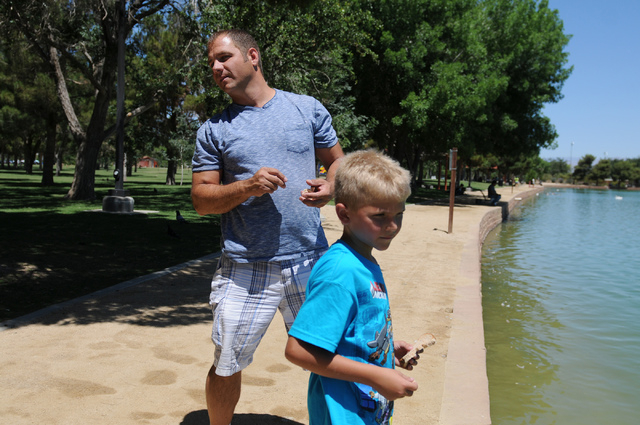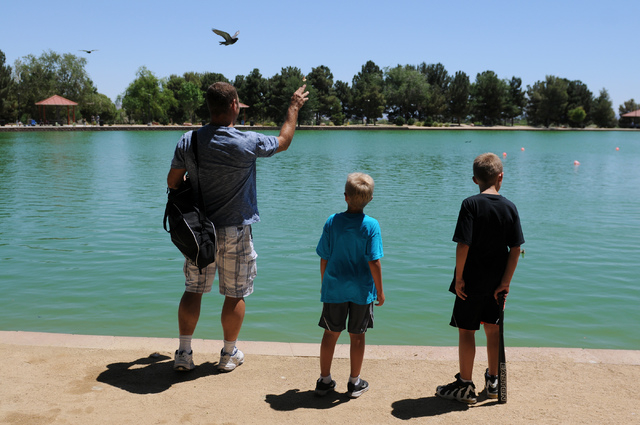 It's nearly Father's Day, a reminder of the joys of parenthood, but also the complications.
Those sometimes play out in Nevada court systems, and one lawmaker tried to address parenting problems this year in Carson City.
Assemblyman John Ellison, R-Elko, introduced Assembly Bill 98 in January, which would revise provisions governing child support. It would have required evenly split custody following a divorce, saying it would benefit the child.
The bill didn't become law.
And that might be for the best, in one dad's view.
Divorced, single father of two Christopher Beaumont, 43, said shared custody doesn't necessarily work when divorces don't end well. And some parents don't want to be involved with their children.
"It's a hugely double-edged sword because it creates an opportunity for a parent who resents that time and resents that child. If you have a situation with anyone who is being forced into any situation, that's going to be difficult," Beaumont said. "If you layer on top of that what can be an extreme difficulty in co-parenting or even one parent trying to control the other parent – whether they were married or not – I could see that'd be such a turbulent experience overall that it may be a detriment to the child."
Federal statistics show that 70 percent of juveniles in state-operated institutions came from families with a single parent, according to the U.S. Department of Justice.
Beaumont was raised by a single mother himself. He doesn't believe having only one parent at home always leads to trouble. But he can understand how it could for some.
"Some of that will come from the pain of abandonment and trust issues," Beaumont said. "Depending on the level that the parents are around, there could be some leadership and mentorship time that is lost. There are definitely things that break down or are never created."
In 2012 Nevada had the highest divorce rate in the country with 14.6 percent, according to a study from Bloomberg. Another 2.4 percent were separated. Meanwhile, 39 percent of children in the state were raised by a single parent.
The National Parents Organization published its first ever Shared Parenting Report Card in 2014, giving a letter grade to each state depending on its child custody conditions. Nevada, along with 23 others, received a "D." The mark indicates that Nevada's shared parenting statutes are poor.
Some single parents try to do the job they think a pair should handle. On Monday Angel Soft released a Father's Day commercial featuring kids thanking their single mothers.
Each person explained how their moms were able to do it all for them, from learning how to throw a punch to fixing the car.
It's a sentiment Las Vegas mom Christina Smith gets. The 33 year old learned she was pregnant six years ago. It wans't planned, she said, and she was left to raise her son alone.
"I knew I could do it, but I knew that wasn't the way it was supposed to be and that kids need a mom and a dad," the social worker said. "I was scared and, I would say, frustrated."
She tried to keep her son from noticing when he was smaller. But as he got older and saw other kids at his school who had two parents, she said, it was painful for him.
"For the first couple of years I was able to kind of put him in a bubble, but once he got to school, when Father's Day would roll around or holidays where you would need your father, it would be very sensitive for him," Smith said.
Smith said she and her son do not celebrate Father's Day, opting solely for Mother's Day.
Meanwhile, Beaumont's shared custody with his ex-wife allows each parent a seven-day summer vacation with their sons. The latest led up to Father's Day. After attending church in the morning, he said, the trio will spend the day with his parents because the holiday is to celebrate being a family, not just being a parent — one or two.