Feds deny Vegas man's claim of immunity and share in seized millions
November 2, 2015 - 1:43 pm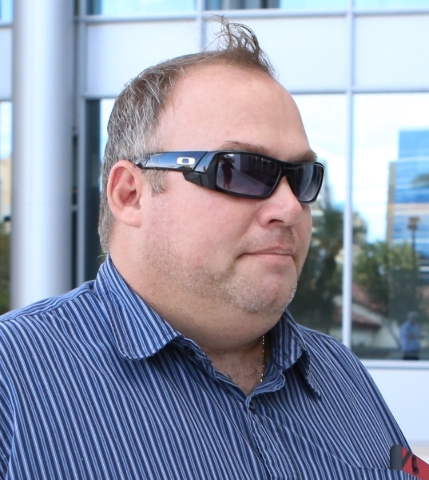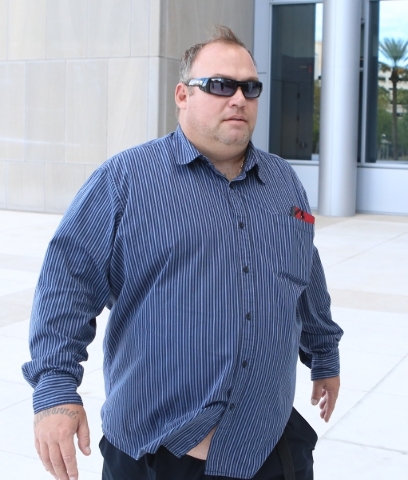 A Las Vegas man charged in a major telemarketing scheme says he deserves not just immunity from prosecution but also a cut of millions of dollars from seized assets because he gave the FBI information that led to more than 25 indictments.
Federal prosecutors say he deserves nothing at all.
In newly filed court papers Assistant U.S. Attorneys Daniel Schiess and Sarah Griswold say Mark Bausch, 41, "was never given immunity be it verbal, written or otherwise" and they can produce records to prove it.
"(Records show) a defendant who did not want to get in trouble and who would have liked to get immunity," Schiess and Griswold wrote. "The defendant provided the FBI with unsolicited information about other individuals and did not accept responsibility for his own criminal conduct."
As a result, conspiracy, fraud and money laundering charges against Bausch should not be dismissed, the prosecutors said.
Bausch was among seven defendants indicted by a federal grand jury in December in connection with a multimillion-dollar telemarketing scheme alleged to have defrauded struggling small businesses by falsely promising help obtaining federal grants. Authorities say the scheme, which involved four telemarketing companies run by Bausch, took in $26 million from 3,500 victims across the country between 2007 and 2010.
Prosecutors also oppose efforts by another defendant in the case, Rachel Glaser, to get charges dismissed because of her cooperation.
Glaser and her lawyer, Michael Cristalli, contend she assisted prosecutors in the Bausch case and another high-profile case that targeted the now-defunct Las Vegas company, National Audit Defense Network, in a massive tax fraud scheme more than a decade ago.
Glaser, 75, was a sales representative for both NADN and Bausch, Cristalli said. She agreed to testify in the NADN case, but was never called as a witness.
Alan Rodrigues, the general manager of NADN, was among those found guilty at trial last year. He is also charged with Bausch in the telemarketing case.
Prosecutors acknowledge that Glaser provided information, but say in new court filings she was not granted immunity and was put on notice she still could be charged.
Cristalli and Bausch's lawyer, Craig Drummond, contend their arguments for dismissal are bolstered by an unrelated criminal case involving New Orleans attorney David Mark, whose mortgage fraud conviction in Las Vegas was tossed out by an appeals court earlier this year.
Mark argued that federal prosecutors falsely accused him of violating an immunity agreement to testify against his co-defendants and then had him indicted. Mark is now seeking more than $215,000 in legal fees and expenses from the government.
Griswold was one of the prosecutors criticized by the appeals panel. The other prosecutor has since left the U.S. attorney's office.
Schiess and Griswold maintain that the government's dealings with Bausch and Glaser are far different from those with Mark and should have no bearing on whether to drop charges against the two defendants.
U.S. Magistrate Judge Peggy Leen, who referred to the Mark case in court last week, set a Dec. 14 hearing to sort out Bausch's claims, and Bausch intends to testify. Leen also has been asked to hold a hearing in Glaser's case.
Bausch provided a list to the Las Vegas Review-Journal this week of the defendants, mostly telemarketers, he claims were charged because of his cooperation.
At his arraignment in December, Schiess said Bausch suffered from mental issues and once told FBI agents he would kill himself before going to jail.
Contact Jeff German at jgerman@reviewjournal.com or 702-380-8135. Follow him: @JGermanRJ