Feds seek mental evaluation for doctor in drug sting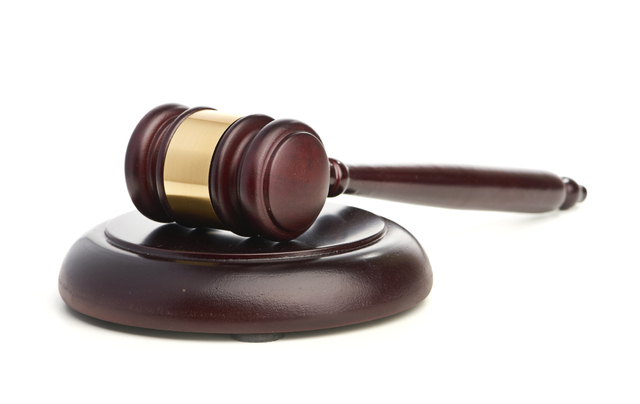 For Dr. Vinay Bararia, it has been one fight after another with the government since his March 2012 arrest for unlawfully selling painkillers.
Bararia, 43, caught in an undercover sting by federal drug agents in a hospital parking lot, pleaded guilty in December to one count of distributing a controlled substance.
But he's still fighting with the government — this time over his sentencing.
U.S. District Judge Jennifer Dorsey was supposed to sentence Bararia on Thursday, but his hearing was put off because of 11th-hour court filings by defense lawyers and federal prosecutors.
In a sentencing memorandum, defense attorneys Kathleen Bliss and Thomas Mesereau Jr. sought a lighter prison sentence for Bararia in part because he suffered from bipolar disorder. They cited evaluations of Bararia by two psychiatrists.
"Dr. Bararia's previously undiagnosed condition of bipolar disorder compromised his ability to self-regulate and emboldened him to act in ways utterly contrary to his years and years of dedication to his parents, family and community," the lawyers wrote.
They argued the mental illness caused him to veer "erratically and destructively" from his longtime path of hard work.
Assistant U.S. Attorney Susan Cushman responded by filing a motion asking Dorsey to allow the government to conduct a mental examination of Bararia.
"The only realistic way for the government to address that evidence at sentencing is with it's own psychiatric evaluation," she wrote.
In court Thursday, Dorsey temporarily reset Bararia's sentencing for May 1 while she reviews the court filings and decides whether to hold a hearing on the issues raised by both sides.
Bararia, who surrendered his medical license last year, is in federal custody. His wife and young child, who was born during the drug investigation, were in court for the hearing.
His lawyers are accustomed to duking it out in court. Bliss left the Nevada U.S. attorney's office in August 2012 after years as a high-profile prosecutor who specialized in organized crime. Mesereau, a Los Angeles attorney, has a national reputation built representing celebrities charged with crimes. In 2004, he won an acquittal for the late Michael Jackson on child molestation charges.
The charges against Bararia stemmed from a July 20, 2011, drug deal in which he sold 500 hydrocodone pills to undercover federal drug agents in the parking lot of Centennial Hills Hospital.
Bararia was charged in a seven-count indictment in June 2012 with unlawfully possessing and distributing hydrocodone and another painkiller, oxycodone, between July 2011 and March 2012.
As part of his agreement with prosecutors, the six other charges will be dismissed at his sentencing.
Bliss and Mesereau challenged the government's conduct during the undercover investigation, which included wiretaps. They sought to get the charges dismissed, accusing agents among other things of racial insensitivity when they named the case "Operation Slumdog Billionaire."
The name was a takeoff of the 2009 award-winning film "Slumdog Millionaire." The movie portrays a man living in a Mumbai slum trying to win a game show and focuses on flashbacks of his life. Bararia was born in India.
U.S. Magistrate Judge George Foley, Jr. criticized the poor choice of words used in identifying the investigation, calling it "deplorable." But he refused to toss out the case.
Bararia's indictment was part of a crackdown by federal authorities on prescription drug trafficking and abuse by those within the medical profession.
Contact Jeff German at jgerman@reviewjournal.com or 702-380-8135. Find him on Twitter: @JGermanRJ.