Fire damages two west valley homes, woman suffers minor injury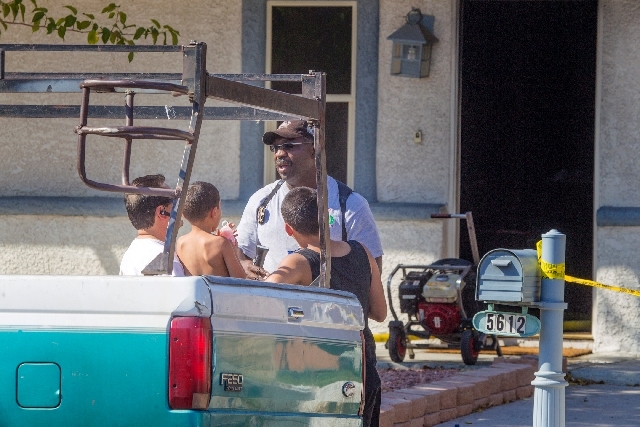 A patio fire quickly spread and burned two neighboring homes in the west Las Vegas valley Tuesday afternoon.
The fire started shortly after 3 p.m. on the patio of a house at 5612 Alta Drive, fire officials said. Two boys, a 13-year-old and 7-year-old, were home at the time and were unaware of the fire burning at the back of their home. Neighbors pounded on the door to alert them, which allowed them to escape without injury.
The father of the two children had just left after having lunch with the two children, and told officials that nothing seemed unusual when he left.
A woman in the second home, who was in a wheelchair, suffered minor smoke-related injuries and was treated with oxygen at scene, officials said.
The cause of the fire is under investigation.
Damage to the house at 5612 Alta Drive was estimated at $100,000, while the neighboring house suffered an estimated $25,000 in damage.
Alta Drive was closed between Upland Boulevard and Jones Boulevard for approximately two hours while crews were battling the fire.
Contact reporter Colton Lochhead at clochhead@reviewjournal.com or 702-383-4638. Follow him on Twitter @clochhead44.