Fire quickly put out at central Las Vegas apartment complex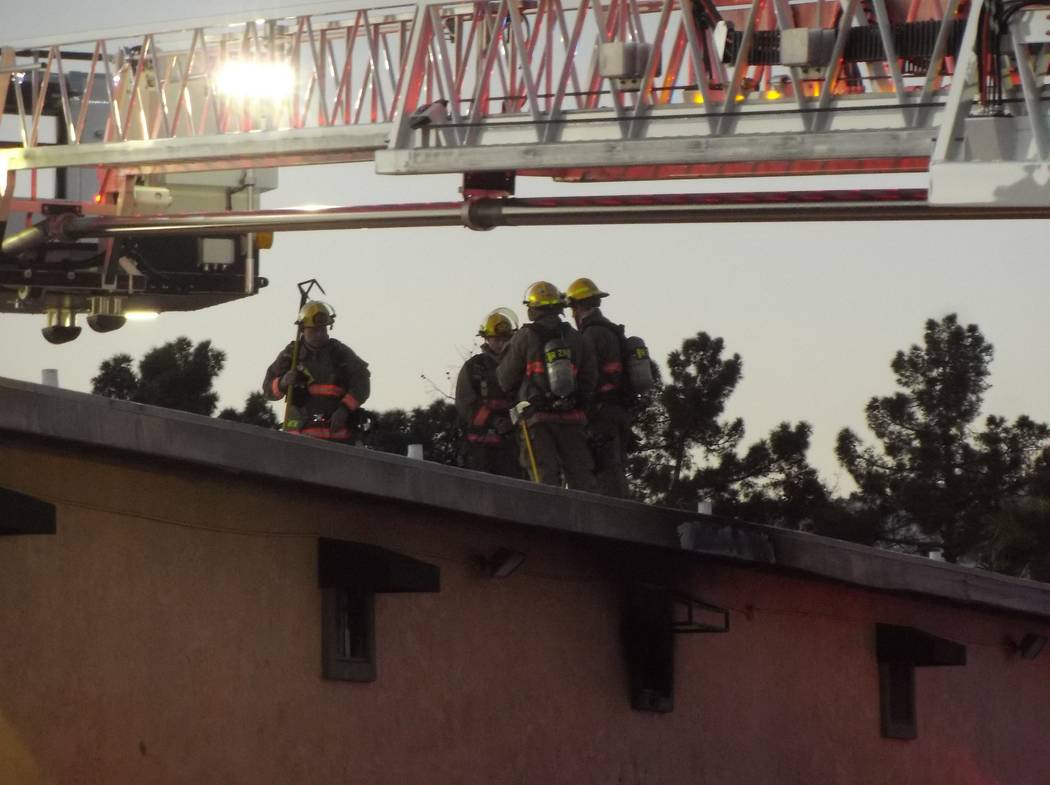 Residents at a central Las Vegas apartment complex were forced out of their homes early Friday because of a fire.
The Clark County Fire Department responded at 6:02 a.m. to a fire at the Siegel Suites Twain II Apartments at 905 E. Twain Ave., according to Deputy Fire Chief Jeff Buchanan.
Firefighters reported smoke and flames coming from the two-story building. The fire was put out at 6:14 a.m.
The fire was contained to a single, vacant apartment, Buchanan said, adding no one was injured.