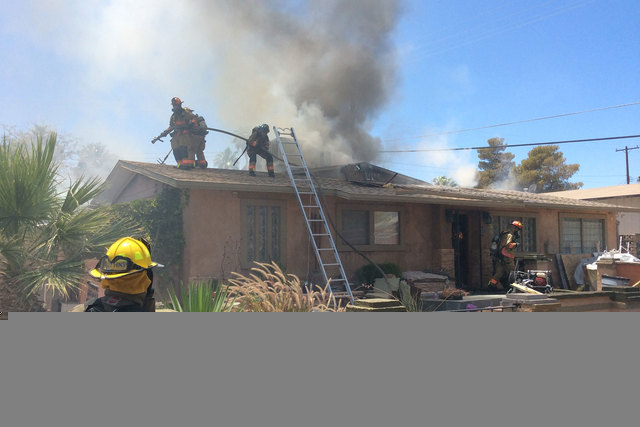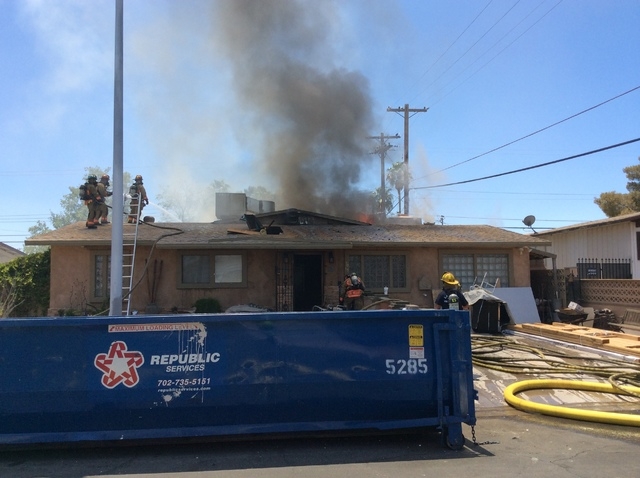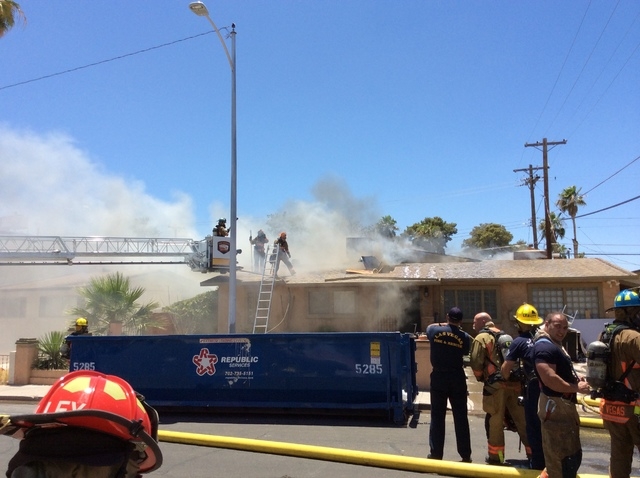 Two people were treated at area hospitals after an attic fire in the central valley Thursday afternoon.
Firefighters were called to 3013 Merritt Ave., near West Sahara Avenue and North Valley View Boulevard, shortly after noon Thursday.
The occupants told fire investigators at the hospital that when they turned on the clothes dryer in their home, they heard a loud pop in the attic and then smelled smoke. When they opened a scuttle door to the attic to see, they found the attic full of smoke.
When firefighters arrived, flames and smoke were coming out of the attic vents of a one-story house. Firefighters found the attic of the wood-framed house ablaze, and it took about 45 minutes to bring the fire under control, according to Las Vegas Fire Department spokesman Tim Szymanski. Brisk breezes and the home's old construction gave firefighters some trouble, he said.
Fire investigators determined the fire started in the attic and appeared to be electrical in origin. The blaze gutted the attic and heavily damaged the roof. Damage was estimated at $125,000.
The American Red Cross is assisting three adults that live in the house.
Wesley Juhl contributed to this report.
Contact Ricardo Torres at rtorres@reviewjournal.com and 702-383-0381. Find him on Twitter: @rickytwrites.