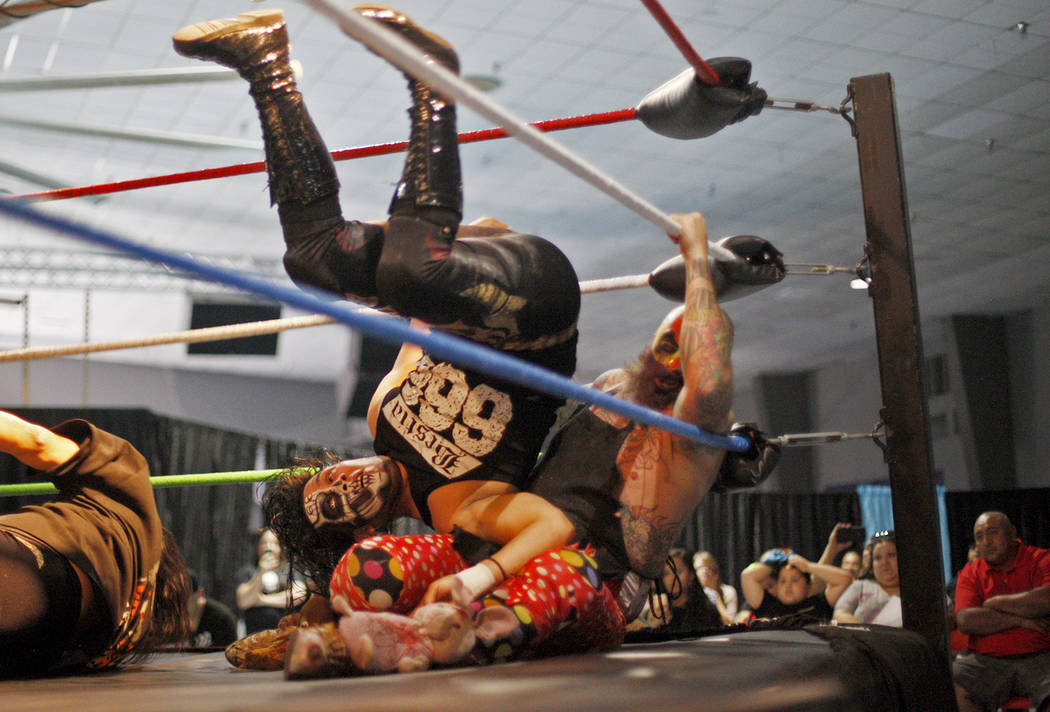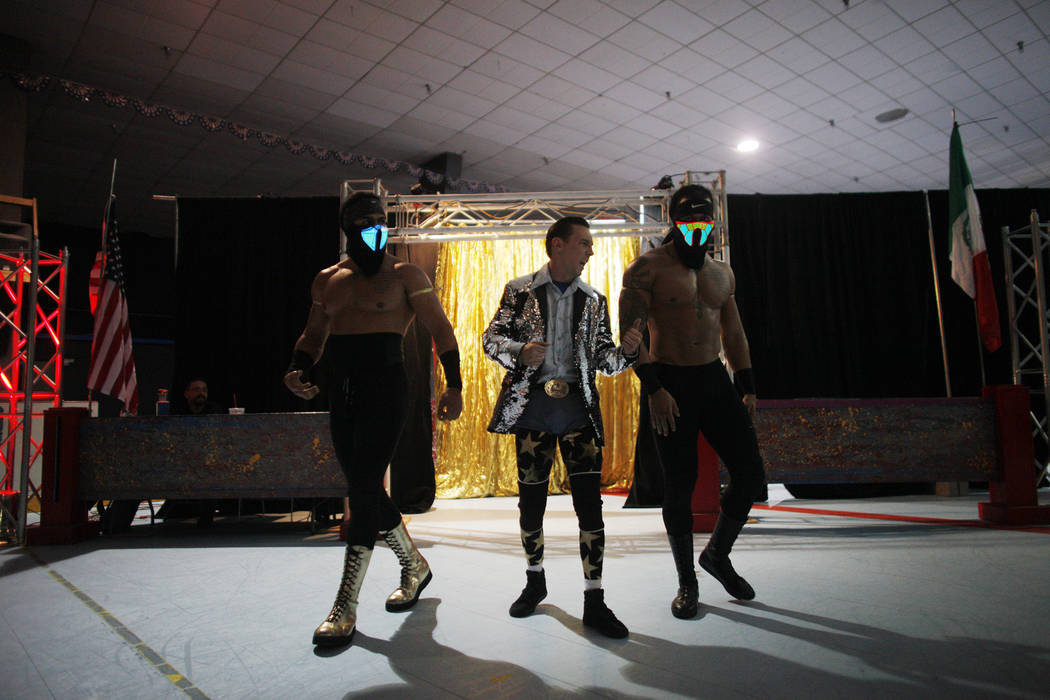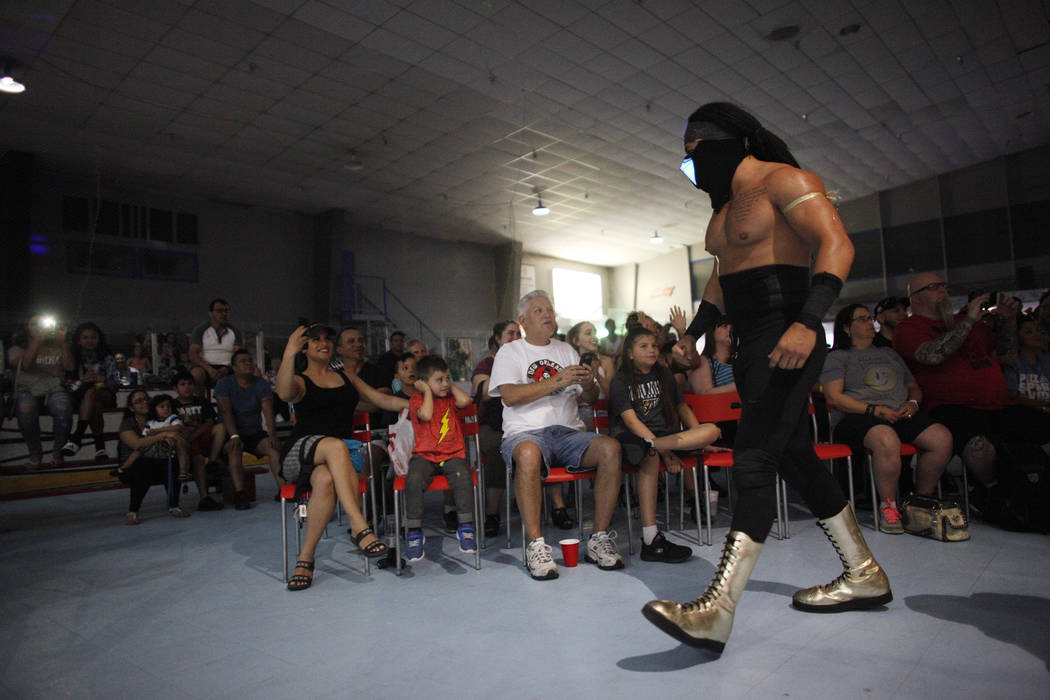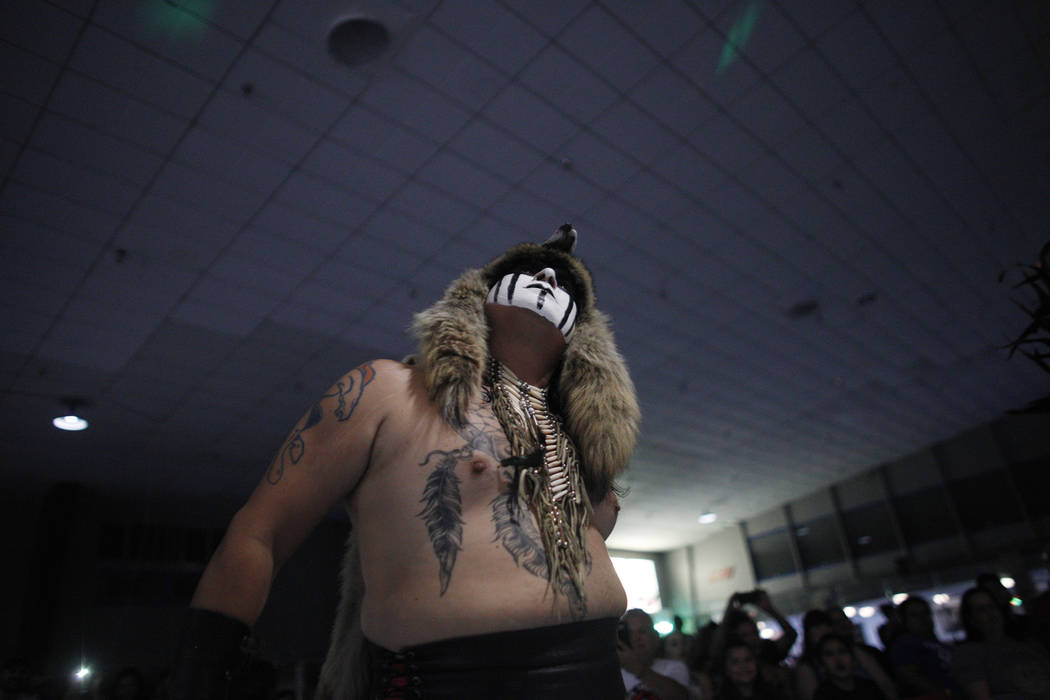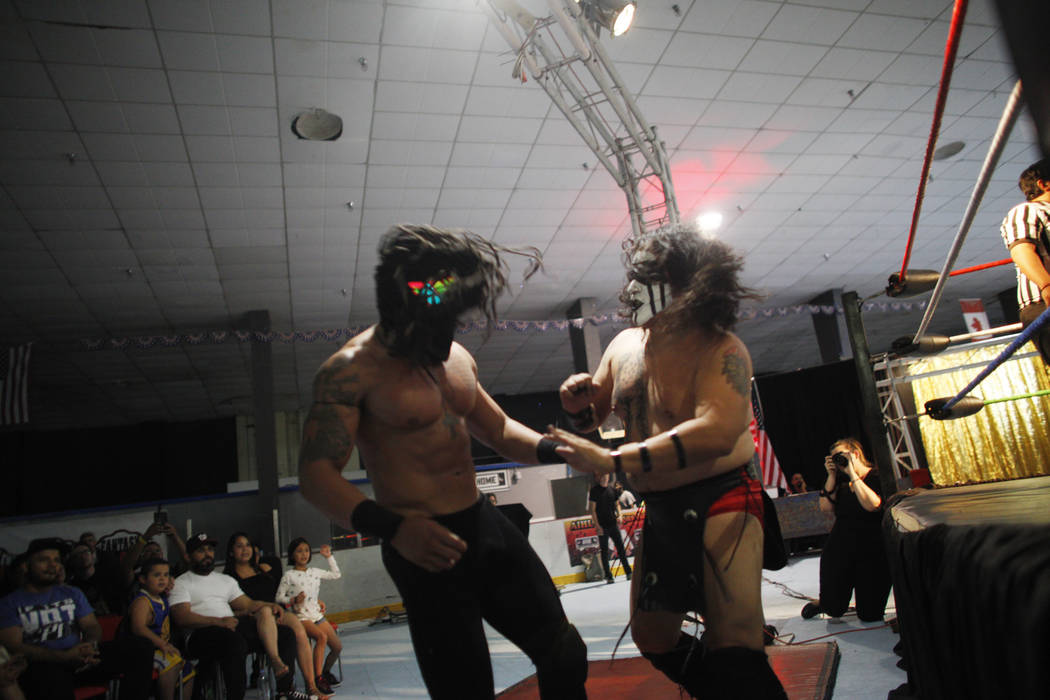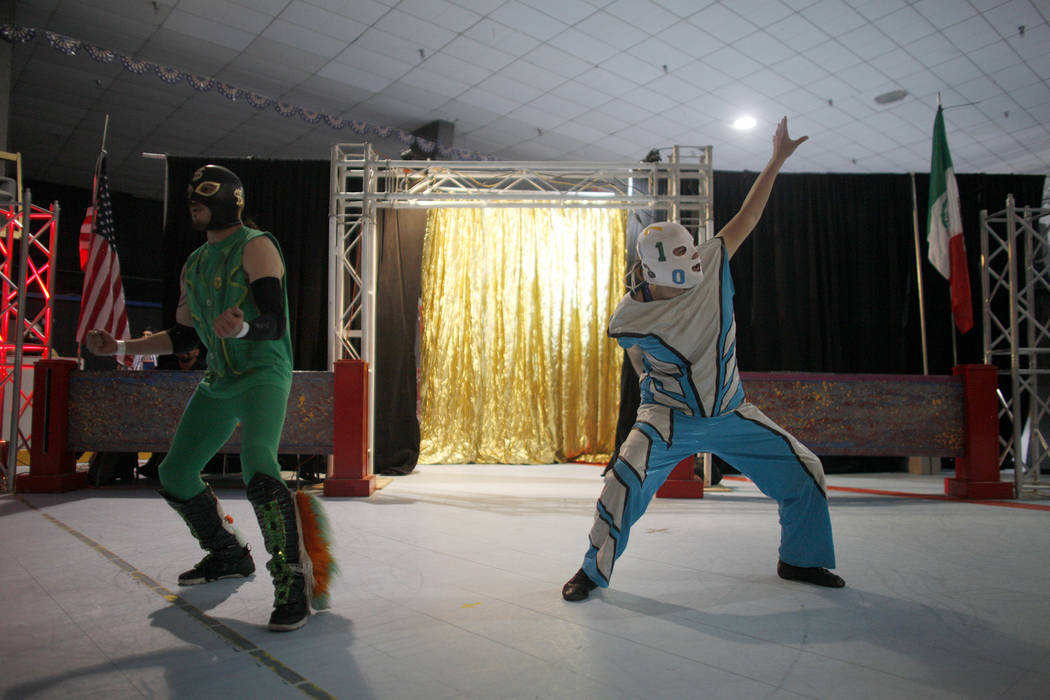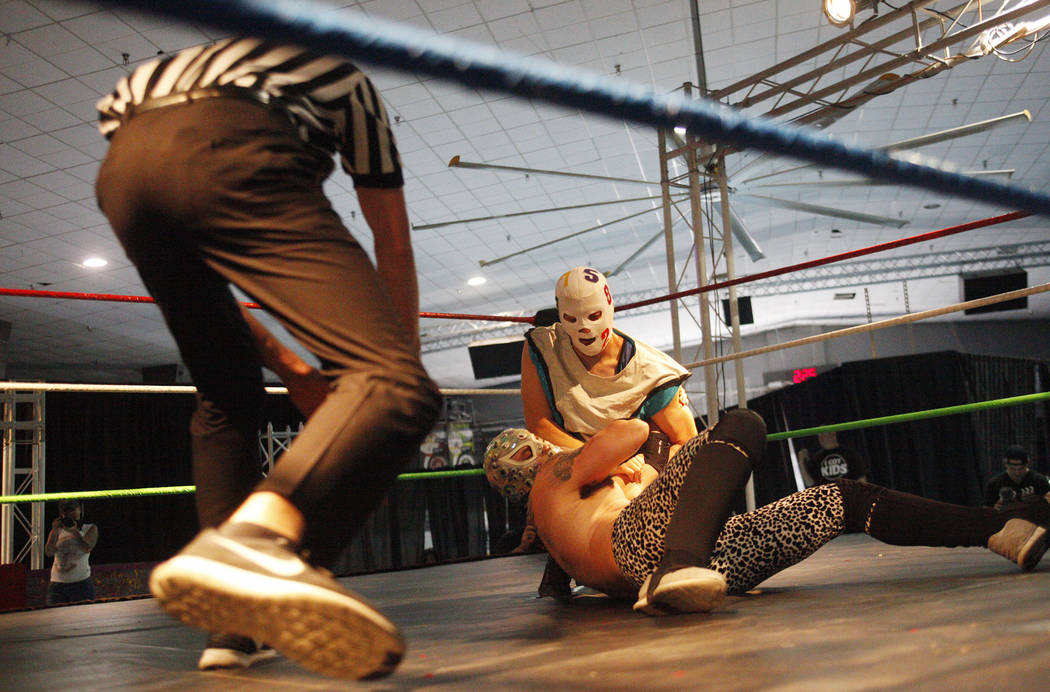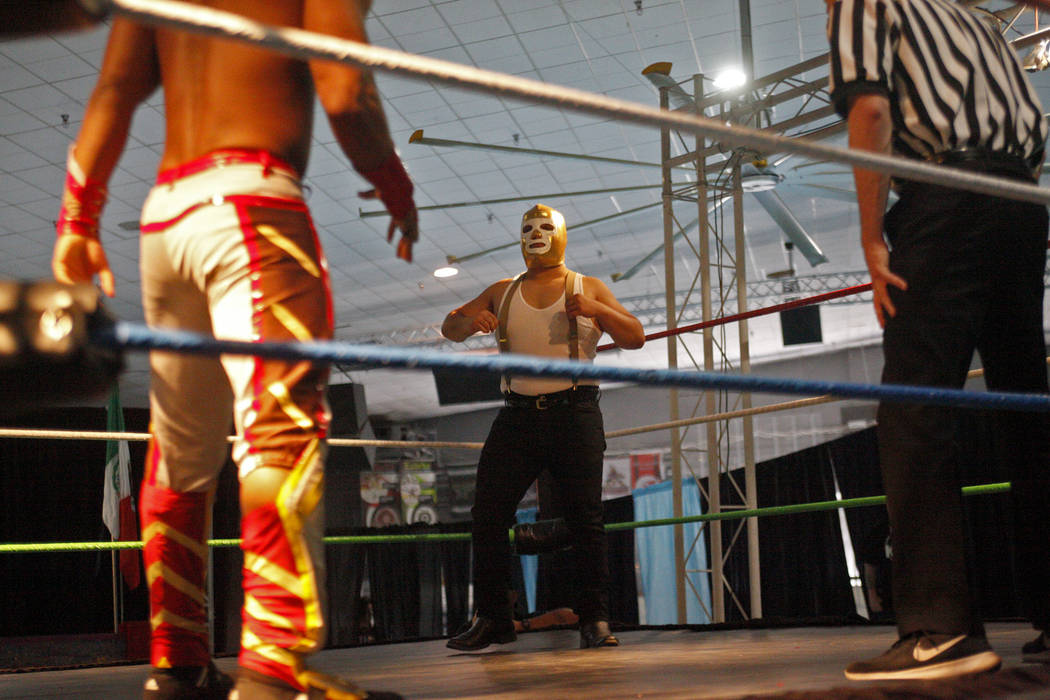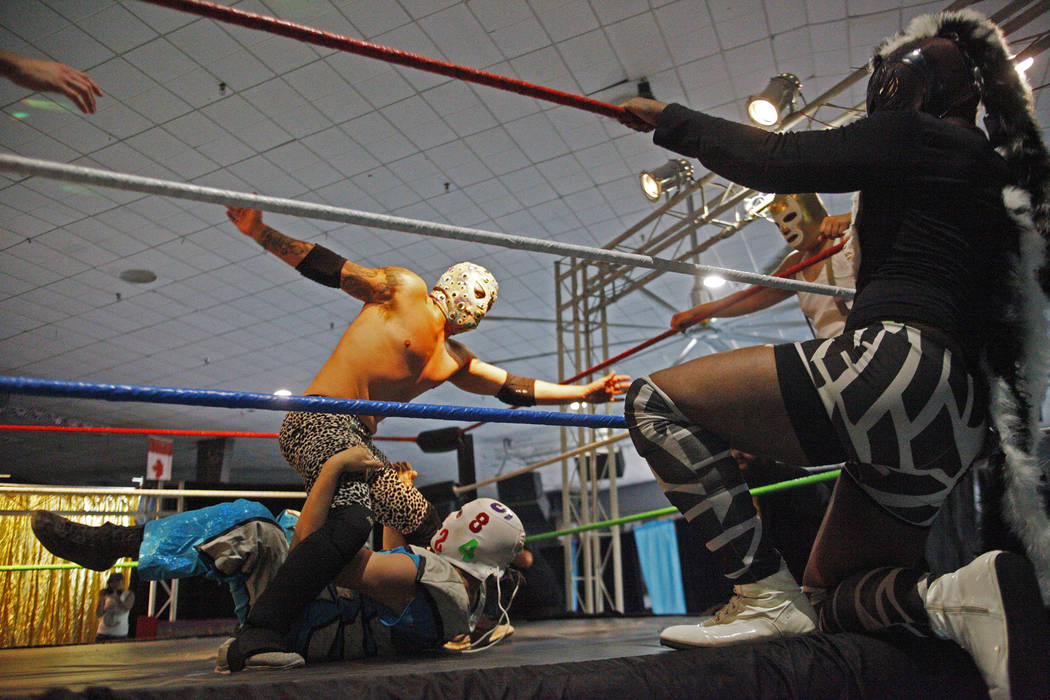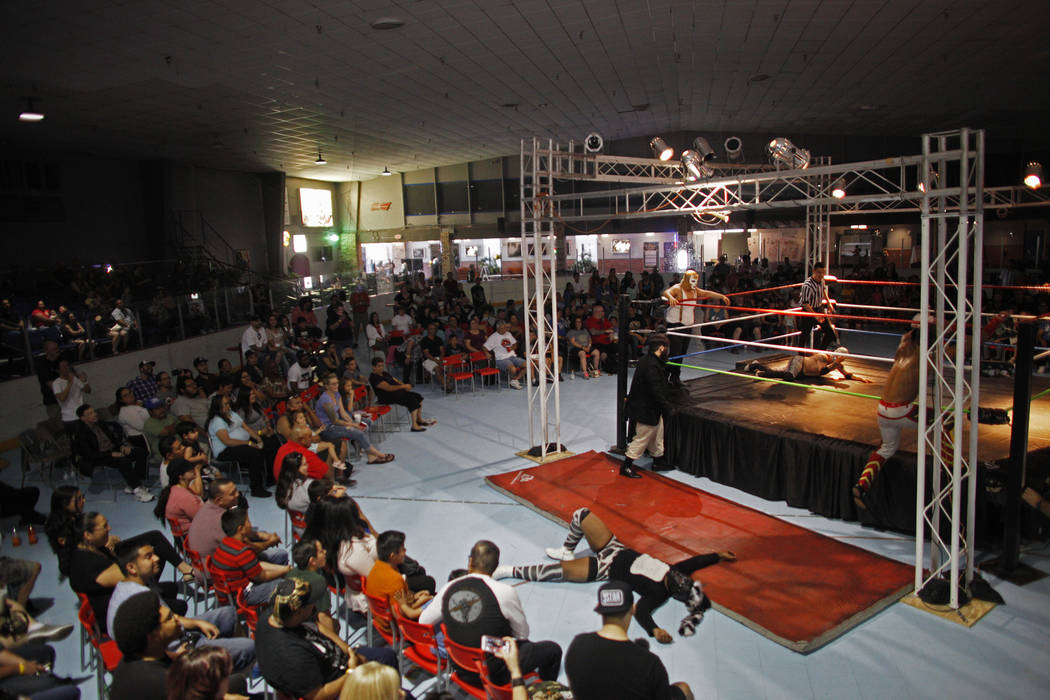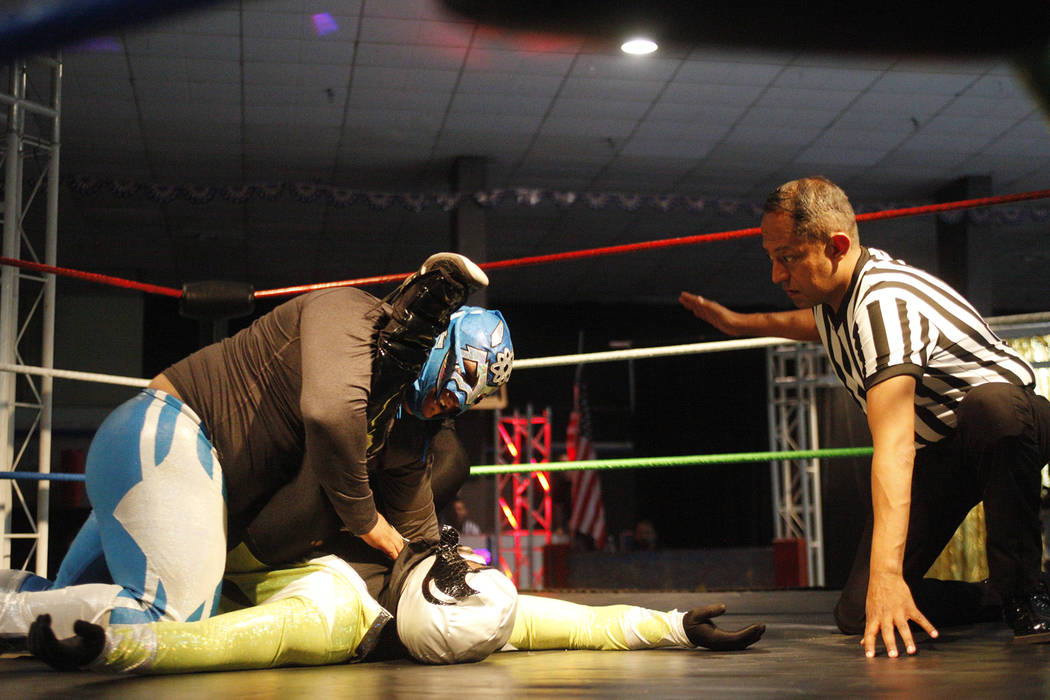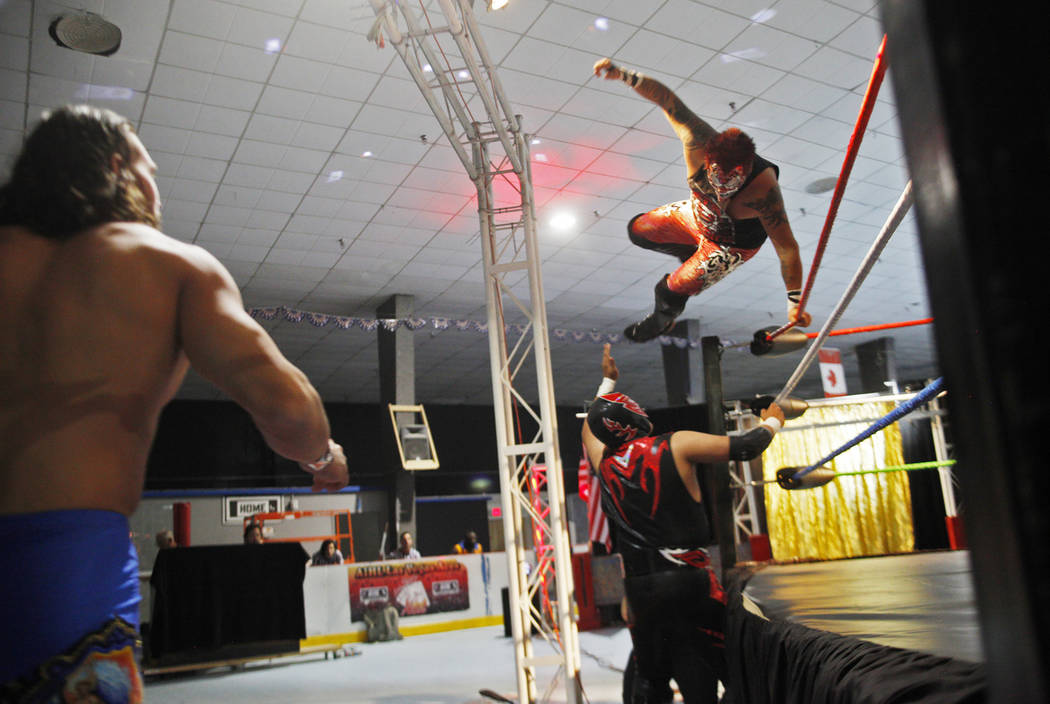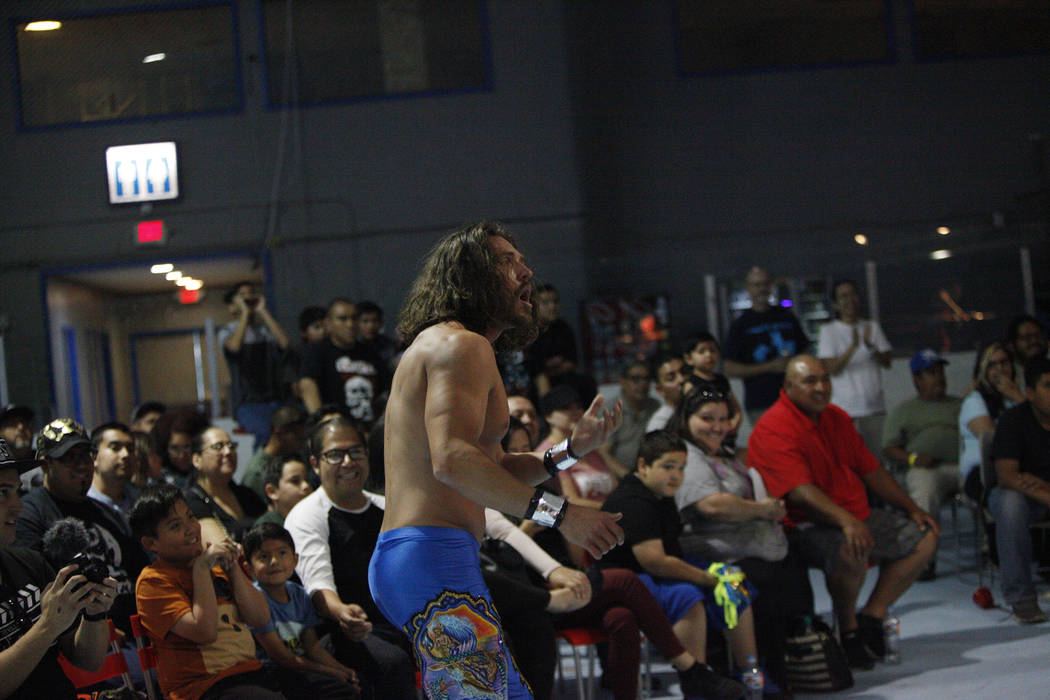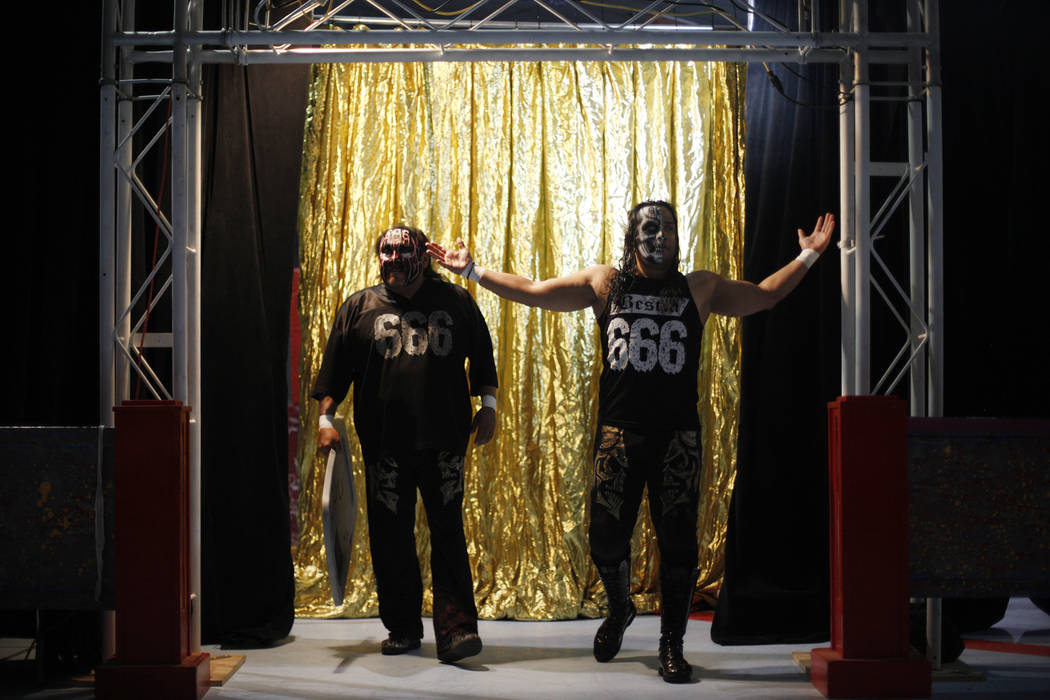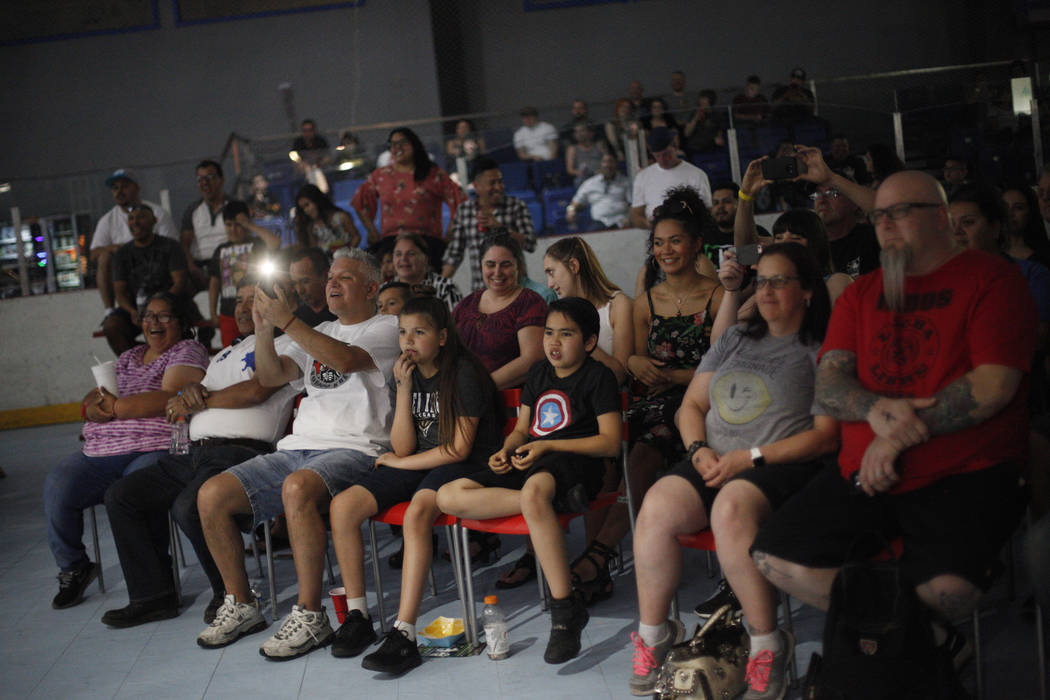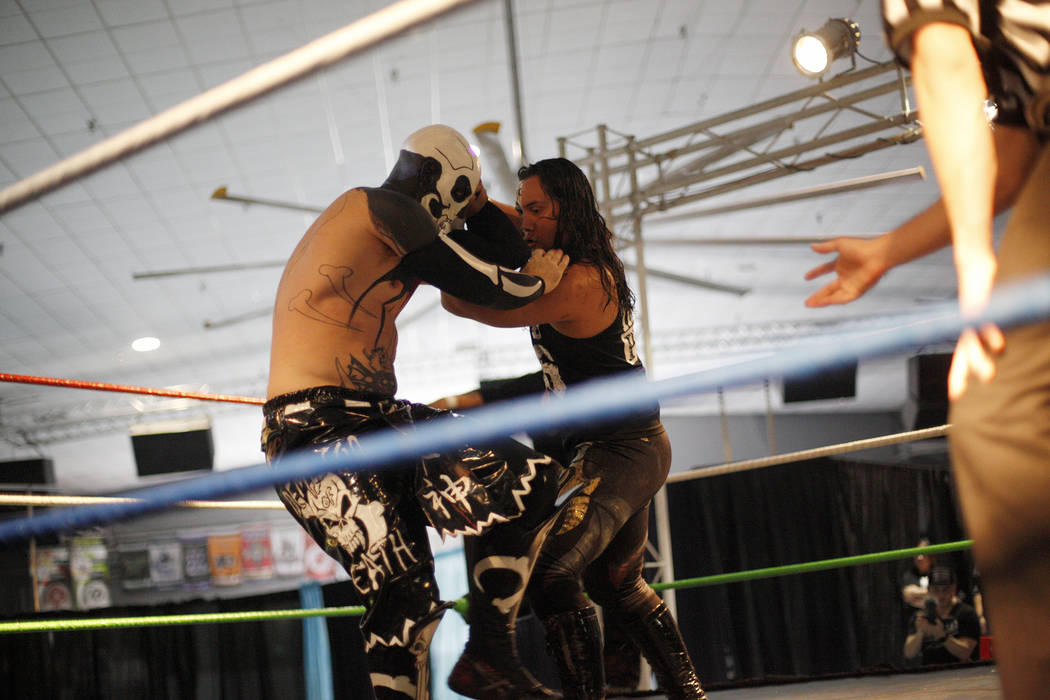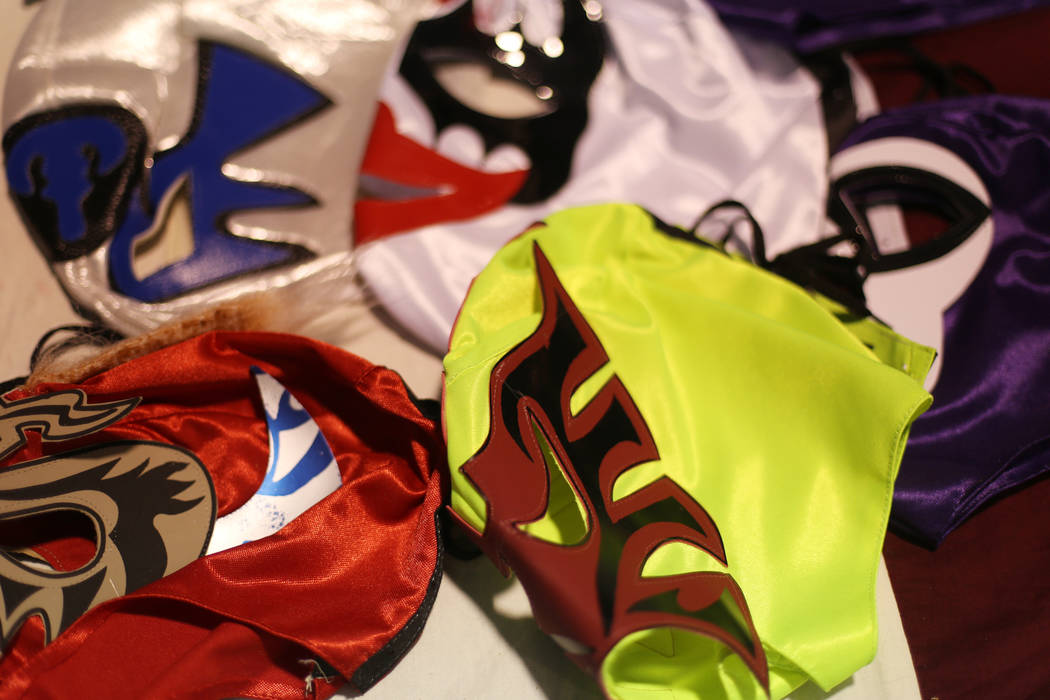 Lucha Libre Las Vegas took place Sunday at the Osiris-Sahara Event Center.
The event featured known fighters such as former WWE star D'lo Brown and Lucha Underground star Willie Mack, and other guests such as Diablo Azteca and Necrossis.
More than 100 people filled the center to the finale of Damien 666, tag teamed with Bestia 666, to go against Funnybone and Sinn Bodhi.