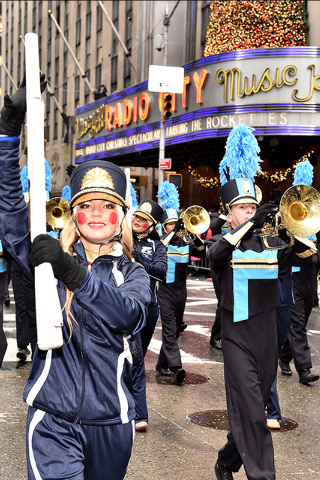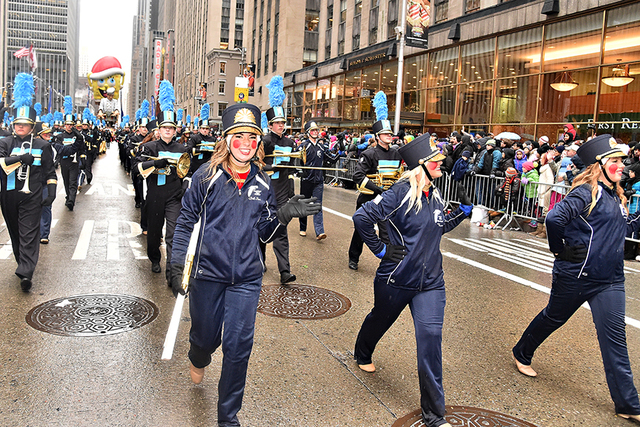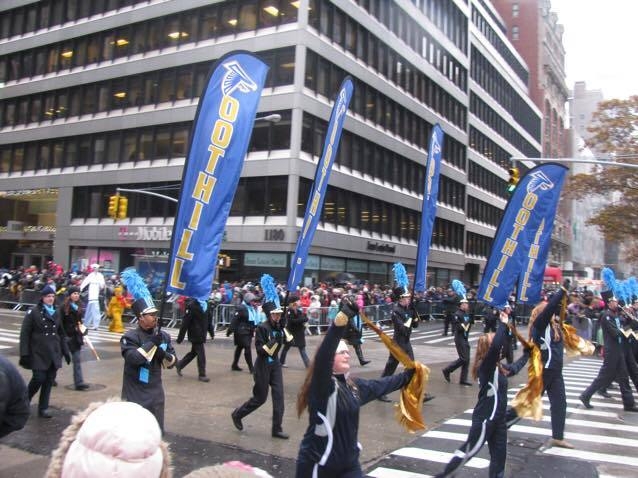 It took a competitive selection process, hundreds of hours of rehearsal and about $700,000, but the Foothill High School band made it to the Macy's Thanksgiving Day Parade in New York to perform before a national audience.
All band members were extremely excited to participate in one of the most-watched holiday parades, which includes about 3 million people lining the streets and 50 million tuning in on NBC, Travis Pardee, the Henderson high school's band director, said in a telephone interview from New York.
"It felt great," Pardee said Thursday of the band's performance. "It was awesome. The kids did fantastic. All the kids were strong. There were no problems."
The band was notified of its selection for the parade in April 2013, allowing 18 months to raise money and prepare for the big day, Pardee said.
The cost was $2,000 per student, Pardee said. Members sold chocolates, oranges and T-shirts, among other items. They organized silent auctions and held a benefit concert. Community donations were accepted, and some students also paid their own costs. The Foothill High School Falcon Band Boosters provided about 40 scholarships. Still, only about 300 of the 345 band members were able to make the trip, Pardee said.
Thursday began at 1:30 a.m. for band members, with a rehearsal at 3 a.m. and breakfast at 5 a.m. The band had its spotlight on national television at about 11:50 a.m. The temperature was in the 30s with light snow and rain as the band marched, surrounded by giant balloons and towering skyscrapers.
"They enjoyed it," Pardee said. "They were jumping up and down. They were crying at the end."
Contact Yesenia Amaro at yamaro@reviewjournal.com or 702-383-0440. Find her on Twitter: @YeseniaAmaro.