For Las Vegas moms, there's more than one way to be a mother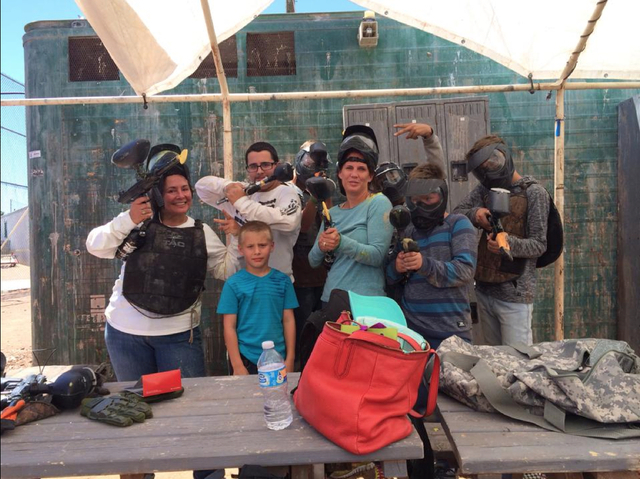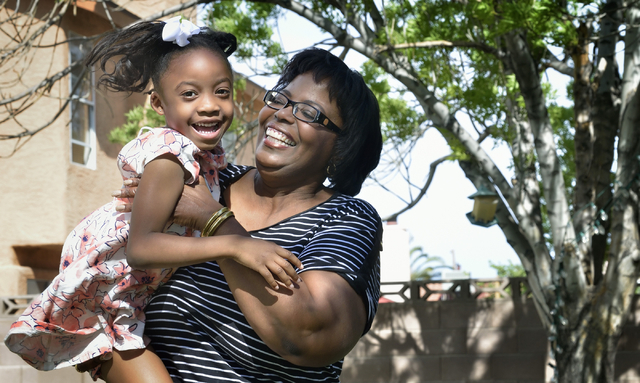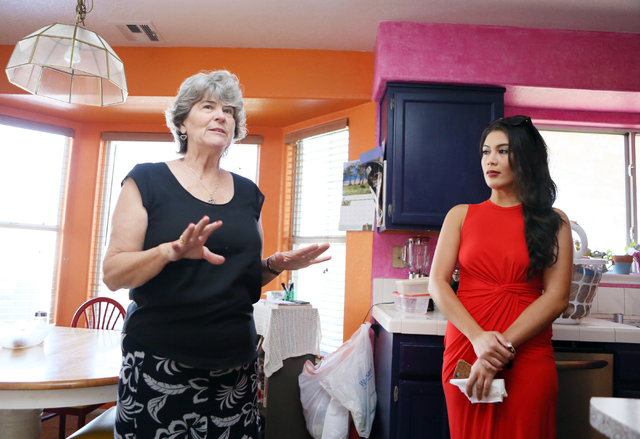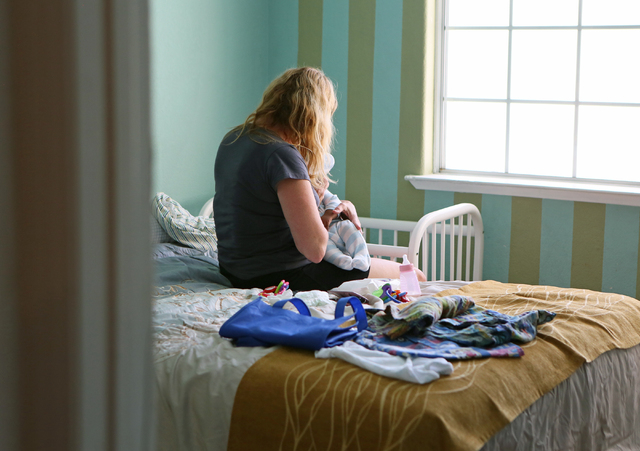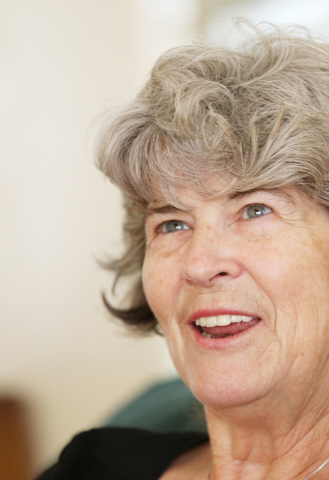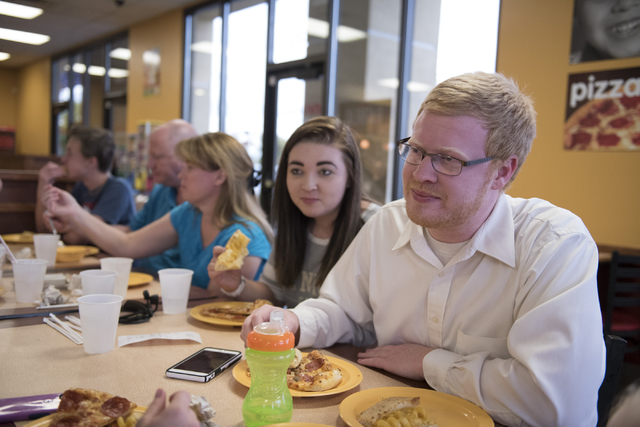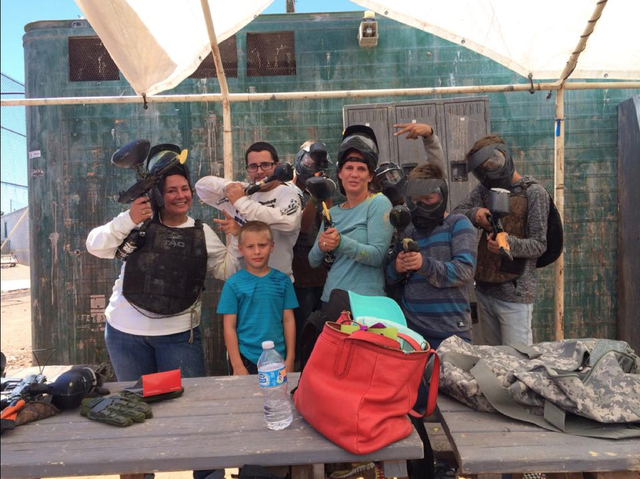 There's more than one way to be a mother. This Mother's Day, the staff of View Neighborhood Newspapers turned the spotlight on Las Vegas Valley moms who have raised their own children, those who have adopted and fostered children in need, and those who have made it their life's work to help others raise their children.
Woman foster mom to dozens
In the decade that northwest Las Vegas resident Donna Gamble has been a foster parent, she has had between 75 and 100 children stay in her home. It started when she took in her two goddaughters after their mother died. The girls stayed with her for 2½ years until their aunt adopted them.
"A child just wakes up your home," Gamble said.
After finding herself in an empty house, she became a licensed foster mother through the Clark County Department of Family Services. Because she is licensed to foster three children, she typically receives siblings.
Children have stayed with her between one day and 19 months, she said, and while many came from places of physical and emotional abuse, Gamble is quick to point out that they all are fighters.
"Parents think foster parents are the enemy, but we're not," Gamble said. "I don't get into judging parents. That's not my business. My focus is to make sure children feel safe and loved. My goal is always to reunite children with their parents. I just carry in my heart what the child's future might be. That's the greatest challenge for me."
She takes the children to doctor's appointments, day care and parental visitations. She said perhaps the hardest part about fostering is explaining to children why their parents did not show up during a visitation.
She adopted her 6-year-old daughter, Joy, when she was 19 months old.
"I became a mom at 49," Gamble said. "I truly consider Joy a gift. She loves children, especially babies. She always makes sure that they feel comfortable in our home and shares her clothes and her toys. She's mama's little helper.
"We don't look like a traditional family, but that's OK. A family is a household where children are healthy, happy and loved dearly. The best thing is giving a child hope that it'll be OK — life will be OK."
— Sandy Lopez, North View staff writer
Home founder aids teens
Marianne Tanada thought she had no place left to turn when her parents disowned her after discovering she was pregnant. Then 20 and unwed, she knew she wanted to keep her baby despite her family's resistance.
Her last hope was dialing the number of a woman she didn't know: Living Grace Home founder Kathleen Miller.
"I was crying and scared because I was new to Vegas," Tanada said. "I had nowhere else to turn."
It was the middle of the night when Miller picked up the phone. Tanada didn't know it at the time, but the nonprofit she had stumbled on was a safe haven for pregnant teenagers and women up to 22 years old. Miller offered her a place to get back on her feet.
"And she rescued me," Tanada said. "I was lucky to have her support."
In 1999, Miller said she began researching the possibility of opening a maternity home for pregnant teens because Southern Nevada didn't have one despite Nevada being No. 1 nationally in teen pregnancy at the time. Over the next few years, she worked to establish a place for the girls, many coming from broken families or the streets.
With only $239.66 in the bank account, the nonprofit opened in Henderson in 2007.
"That first year, we operated on a wing and a prayer," Miller said. "We had 22 girls the first year."
Miller and her volunteers provide prenatal care and help for the girls as they prepare for motherhood. They also encourage them to finish their education, whether it's earning a high school diploma or obtaining a GED, and offer job preparation training.
Nine years and 220 babies later, Living Grace Home now operates two facilities in Henderson. (The locations are kept private for the safety of the teens.) The main facility is where girls new to the program stay during their pregnancies, while phase two, which opened in 2014, offers girls an extended stay — up to 22 months — if they need extra time getting on their feet after giving birth.
Tanada, who arrived at Living Grace Home in 2009, went on to become 2015 Miss Las Vegas. Miller said she feels like a proud mother watching the teens who have walked through the door make strides toward change.
"Every baby born is a success," she said. "Every time a girl graduates high school, every time a girl becomes Miss Las Vegas, it's a success. Their success is our success."
"She loved me like a mother," Tanada said. "They save lives here."
— Michael Lyle, Henderson View staff writer
Adoption full of ups, downs
Brenda Rands of Summerlin said she was too busy building a career to think about having children when she was younger. At age 38, the realization set in that time was ticking by.
"All of a sudden, 10 years had passed," she said. "Our careers had kicked off; we had great lives. We had all these opportunities. We looked at each other, and said, 'What are we doing this for?'"
She and her husband, Jeff, tried, but no pregnancy resulted. She was checked out by a doctor and learned in 2011 that she couldn't have a child naturally.
They investigated in vitro fertilization treatments. That took another year but didn't work.
"It's hard to find out that you're not all of the woman you thought you were," Brenda Rands said. "It's hard on you personally and financially. It's just rough all over."
In 2013, they looked into adoption. There were financial reports and background checks.
"You show them your entire life," Brenda Rands said. "It was worse than an FBI background check."
Then the adoption agency had good news: A single woman, 23, was pregnant and — not having her boyfriend's support — had agreed to put her baby up for adoption. But when the mother gave birth, the boyfriend stepped up to the plate, apologized and agreed to be a responsible father.
Jeff and Brenda Rands were left to deal with the heartache. A couple of months later they were matched with another woman who was going to have a girl. This birth mother was in her mid-30s, had one child living with her and already had put two other children up for adoption. But when the baby girl was born, the doctor told her it would be the last child she could ever have. She decided to keep the newborn.
A month later, Jeff's brother sent an email. A woman had just given birth to a boy but was not satisfied with the couples who had approached her about adoption. Things went into motion quickly, with the adoption agency presenting their profile to the mother on a Saturday and them meeting her the next day.
They brought home the child, now named Jackson, Oct. 27, 2014.
"Being a mother is rewarding but so much harder than I anticipated," Brenda Rands said. "I just love to hug him and kiss him and hear him laugh. … He's such a joy to be around."
The couple had an update just before this story went to press: Jackson's biological mother had given birth to another baby and asked them to adopt him. So, Jackson's brother, Dexter, joined the family just in time for Mother's Day.
— Jan Hogan, Summerlin Area View staff writer
Pair help addicted moms
Heather Engle does not shy away from telling the women she works with at WestCare Nevada's Women & Children's Campus that she has been through hell and back.
The director of the campus in North Las Vegas, Engle said that with budgeting, finances and community partnerships, another part of her job is forming personal relationships with her clients.
"We all share that story of addiction," she said. "Even at nine years sober, I still experience fear, and I share that with them. It's important that they understand that I know where they're coming from."
At 38, Engle said she hit her "all-time low" after attempting suicide. Her life changed after she enrolled at WestCare in 2007. She makes it her mission now to help other women change their lives.
"We help women with any alcohol or chemical addiction that's under the sun," Engle said. "Here, they receive unconditional love like they've never known. They are free to be a mess here and free to recover without any judgment."
For the past three years, Engle has been working with Alyson Martinez, assistant director at the nonprofit, in a style similar to a marriage. Engle shares her experiences with clients, while Martinez makes it a priority to listen.
"The hardest part about this job is listening to not only what they have to say but allowing them to choose their path," Martinez said. "You can give them advice and offer suggestions, but at the end of the day, they choose what they're going to do. I've seen the disease of addiction become so strong that mothers walk away from their children. Seeing that happen just breaks your heart. My role is to support them in the most non-objective way possible."
Despite witnessing the aftermath of addictions, both women agree that watching simple things, such as a mother feeding her baby or holding her child's hand, makes their job worth it.
"We can't control their life, and we don't get to control the outcomes," Engle said. "Sometimes you know they're walking into hell, and there's nothing that you can do but let them know they can come back. That's the hardest part about this job — watching them make decisions they shouldn't make and hoping that they can make it back. That's what moms do. We push them when they're ready to fly, and sometimes they crash, but they can always come home."
— Sandy Lopez, North View staff writer
14 kids and three degrees
Being a mother is one of the hardest jobs out there. East valley resident Stacey Sly admits it can be work, but it's work she loves and cherishes.
She speaks with authority, having been a mother to 14 children over the years and managing to earn three college degrees while doing it.
"When we were fostering children, we've had as many as 10 kids in the house at a time," she said. "It takes lots of love, lots of structure and lots of patience."
Sly and her husband have five children of their own. When they started fostering, she was working as a full-time substitute teacher. Fostering had always been something the family had intended to do, she said, and when all the pieces fell into place, they jumped at the chance.
"The timing and the opportunity were there, which hadn't happened before," she said. "It was something that if I still had the energy and stamina, and my kids had the energy and stamina, we'd still be doing it."
Over the years, nine children came through the Slys' home, several babies. The goal was to foster them while their biological parents sorted out their issues. The second baby they brought home had been born drug-addicted. The Slys hoped to get all of the children back to their families once things had been sorted out, and many of them did. They also ended up adopting a few of the children.
Colby, 21, the second-oldest of their biological children, was about 11 when the family started fostering.
"It was tough at times, having all of those different kids come through our home and having to deal with some of the issues they brought along," he said. "It was also tough to have to say goodbye to some, but it was really cool to be able to help them. It was great that we were all able to pitch in and help these kids have a better life."
It was during those busy days that Stacey Sly began taking classes through Western Governors University, an online school. She had been taking classes at UNLV, but the addition of the foster children and her full-time job made going into classes an untenable situation. She said WGU allowed her to study at her own pace when she had the time. An accelerated learner, she recently finished her third degree in the school.
"I already had my associate degree," she said. "My bachelor's degree took a little over a year. My first master's took a little over a year also, and my second master's, I did it in under a year. The first two degrees were in special education, and the one I just finished was in educational leadership."
The household has five children living there now, with two out of the house for school. The Slys have two grandchildren, so they've stopped taking in fosters, but that doesn't mean Stacey Sly has stopped helping kids get through difficult times — she works at the Clark County School District as a behavior interventionist.
— F. Andrew Taylor, East Valley View staff writer
Single sister aids sibling
Although southwest Las Vegas resident Laurie Perry is single and has no children of her own, her home is still full.
A few years ago, her brother-in-law died from an asthma complication, leaving three children and a young widow, Perry's sister Danielle Guy, behind.
"Laurie stepped in immediately and offered to share her three-bedroom home with her widowed sister and three nephews, ranging in age from 4 years old to 12 years old," Perry's mother, Donna Gosnella, wrote to View. "She helps her sister to raise the boys. She drives one of the boys to school before she goes to work. She helps with homework, attends every baseball game the boys play in and even taught them to ride a bike."
Perry said after their father died, the kids — Jared, Alex and Carson — and their mom just couldn't bear the thought of going back home.
"Then don't," she told them.
She cleared out her extra bedrooms that had been used for workout equipment and storage, and the family moved in.
"I didn't even really have to ask," Guy said. "She just opened her home without question to me and the boys, and that was just wonderful."
Gosnella said when someone remarked that Perry didn't have children, Carson, the youngest of the boys, looked astonished and said, "Yes, she does; she has us!"
— Ginger Meurer, View contributing writer
Autistic son inspired mom
Summerlin-area resident Lynda Tache came to Las Vegas in 1993 and worked her way through UNLV as a cocktail waitress on the Strip, ultimately becoming a beverage manager. She switched to financial services so she was not always on call and could devote more time to her son, Grant.
Grant was not a typical child.
"It's been a journey. When he was 7 months old, I began seeing (troubling behavior)," she said. "He would have behaviors, like throwing tantrums, and when I talked to him, he really wouldn't look at me. At first, I thought it was his hearing. Then, he'd do things, like line his toys up and then (mess them up) and play with them in a weird, funny way."
Doctor after doctor told her it was a stage, that Grant was just developing at his own pace — nothing to cause concern. But Tache knew something wasn't right. Finally, when Grant was 6, she got a definitive answer: He had autism.
"I was happy to finally have a diagnosis, but then it was, like, 'Now what? Where do I go from here to get him the services he needs?'" Tache said. "Once I began getting answers, I felt like I had to have a way to help others facing autism."
She testified before the state Legislature to ensure more funding for programs and in 2009 set up the Grant a Gift Autism Foundation, a nonprofit devoted to helping families cope with autism.
Grant a Gift was named for her son, who is now 14, "because he is a gift," she said. "He's taught me so much — to not take things for granted, to see the human side of people and accept them for who they are."
— Jan Hogan, Summerlin Area View staff writer