'For our kids': Mothers celebrate Día de la Madre in Las Vegas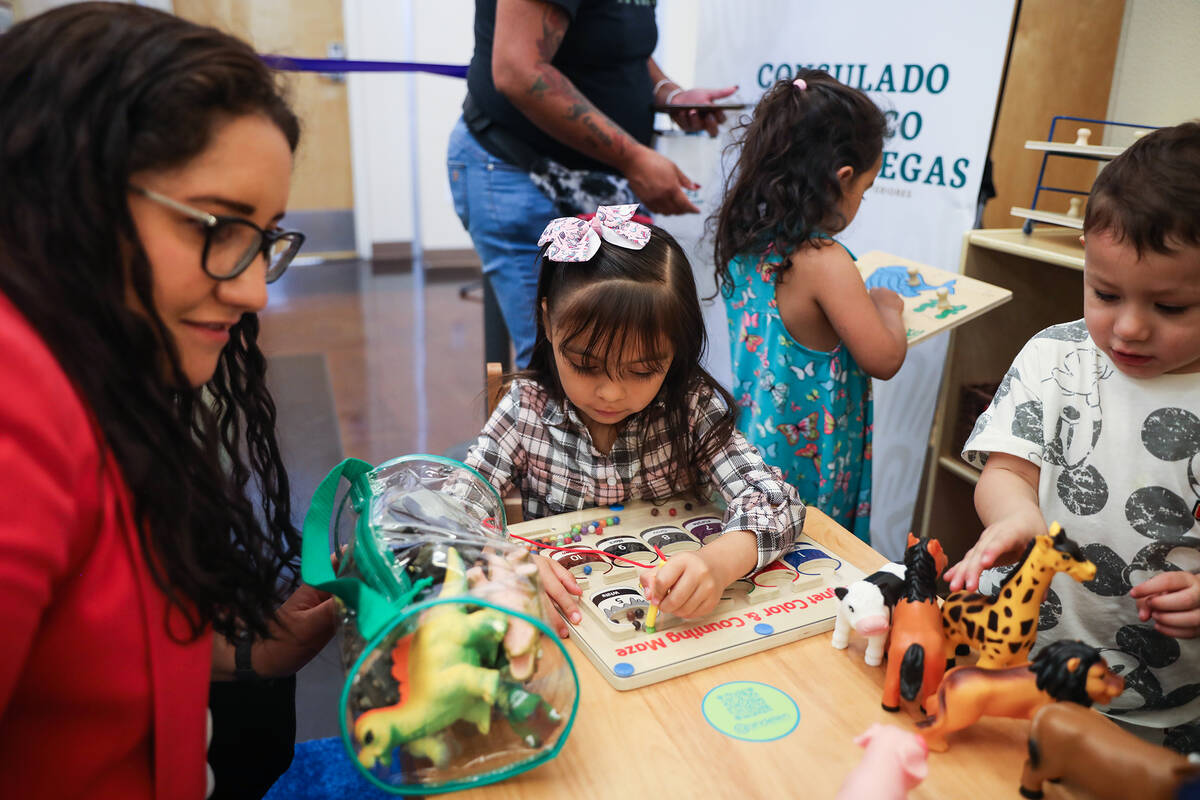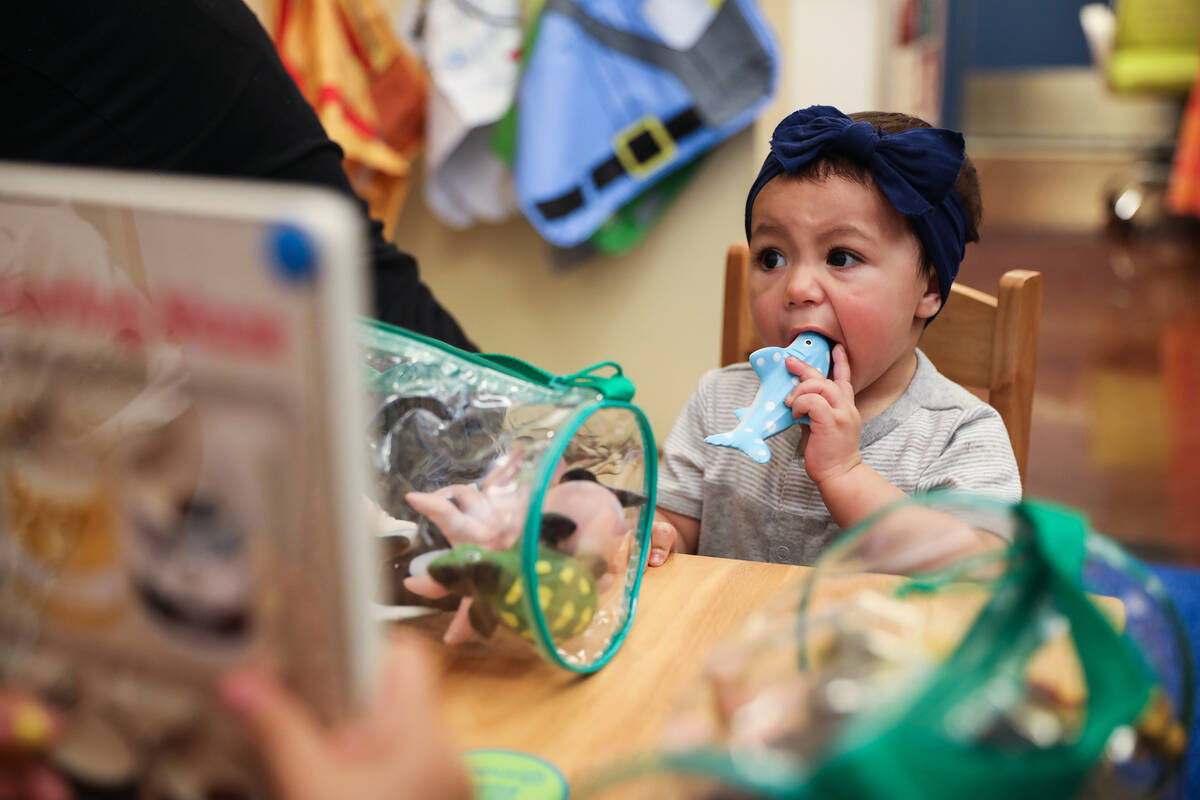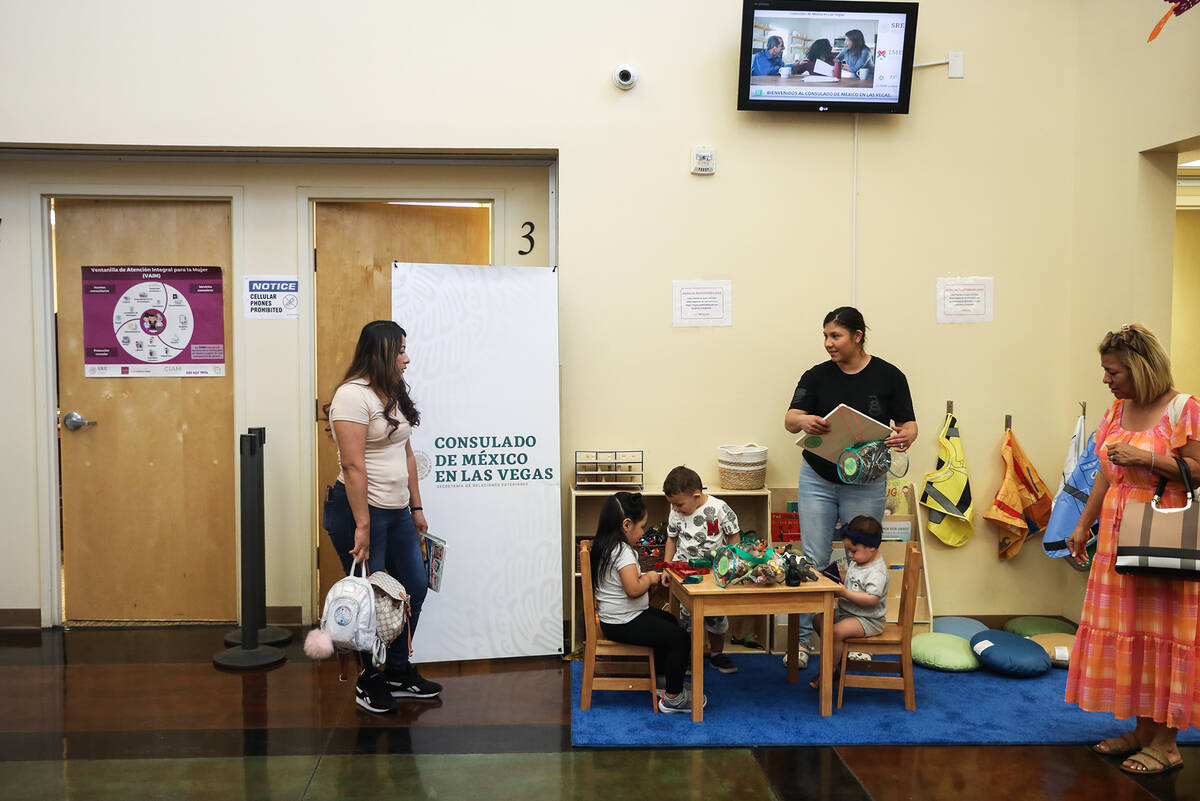 The Consulate of Mexico in Las Vegas was bustling Wednesday as mothers and families from the Hispanic community gathered for Día de la Madre, a holiday that originated in Mexico to celebrate mothers.
Las Vegas Councilwoman Olivia Diaz spoke at the consulate to celebrate the holiday, in addition to cutting a ribbon for the new children's corner inside the consulate's lobby.
Candelen, a Nevada nonprofit that aims to help young children, donated the new play area.
A former first-grade teacher, Diaz said she was happy to see more kid-focused spaces to socialize.
"This space is for our kids that need to unwind, socialize with other kids outside their friend group, wake up their imagination and their curiosity," Diaz said in Spanish.
More than 100 people visit the consulate each day and often bring their young children, doing their best to keep them entertained in a chair while they wait, typically with a smart device, according to Julián Escutia Rodríguez, the Consul of Mexico in Las Vegas.
"Parents will no longer have to tell their kids to just sit down…now they can tell them to go play over there," Escutia Rodríguez said in Spanish. "This corner is very useful for parents and children to feel comfortable."
To Escutia Rodríguez, the new children's corner furthers the relationship between the consulate and the Hispanic community in the valley.
"Keeping the kids off the screen would be good for them," said Mariana Miranda, a mother who held her daughter's hand in one hand and a red flower in the other. "If there are other kids around, they can socialize with one another."
'One very important pillar'
Día de la Madre is celebrated in some Spanish-speaking countries on May 10.
Miranda believes that it's important to continue celebrating the holiday, as mothers need more recognition for what they do. It's important for moms to feel gratified, she said.
Throughout the consulate Wednesday, mothers held red flowers as they waited for services like assistance with immigration, human rights and family matters.
On the second floor, workshops focused on providing mothers with resources like medical consultations, domestic violence support and mammograms. Nearly every seat was occupied.
At the end of the workshops, a mariachi group played for participants.
"As mothers, we are one very important pillar in our homes," Diaz said in Spanish to the crowd.
Contact Jimmy Romo at jromo@reviewjournal.com or call 702-383-0350. Follow @jimi_writes on Twitter.