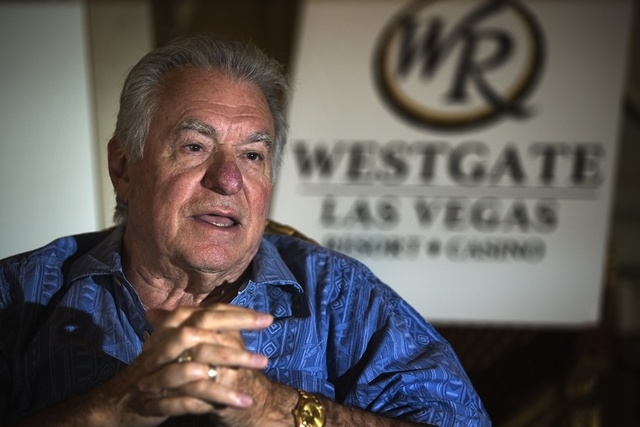 A former salesman alleges Westgate Resorts had "an elaborate and detailed system of unlawful discrimination" that affected all of the company's salespeople in the Las Vegas area.
Las Vegas resident Charles Layne made the allegation in a federal lawsuit filed Wednesday against the Florida-based company, which operates two Nevada resorts: Westgate Flamingo Bay and Westgate Las Vegas.
According to the lawsuit, Westgate Resorts had a policy of matching salespeople with prospective customers of the same race, gender or sexual orientation.
The Equal Employment Opportunity Commission investigated Layne's allegation. According to a letter of determination from Amy Burkholder, director of the agency's Las Vegas office, evidence "establishes reasonable cause to believe" that Westgate Resorts subjected Layne "to different terms and conditions of employment by restricting him to the potential customers and possible sales to only those of his same race."
Michael Marder, general counsel for Westgate Resorts, said he had not seen Layne's lawsuit but was familiar with the allegations investigated by the EEOC.
According to Layne's lawsuit, he was hired in July 1994 and worked as a salesman in Orlando, Fla.
He was promoted throughout the years, and his salary peaked at about $250,000 before he began complaining about the discriminatory policies of the company's Las Vegas operations, the lawsuit alleges.
In 2008, he became an employee under the chain of command of Richard Siegel. Siegel, vice president of sales, is the son of David Siegel, the company's founder and CEO.
"Siegel was the chief architect of an elaborate and detailed system of unlawful discrimination having an impact and effect on all sales persons employed by defendant in the Las Vegas area," Layne's lawsuit alleges.
According to the lawsuit, black salespeople were matched with prospective black buyers of time-share units; white salespeople were matched with white buyers; and Latino salespeople were matched with Latino buyers, "even if the Latino prospective buyers spoke perfect English."