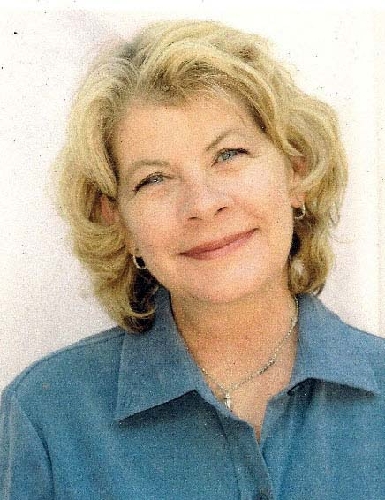 Sarah Ralston, a former Las Vegas newscaster who went on to speak for a gaming giant, higher education and dissident writers, died Wednesday after a brief illness. She was 50.
She died in New Orleans, where she had moved in the wake of Hurricane Katrina to help rebuild the devastated region with AmeriCorps.
Ralston began her career in 1984 with the NBC affiliate in her hometown of Madison, Wis., after earning her journalism degree at the University of Wisconsin.
KLAS, Channel 8, newscaster Paula Francis worked at the Madison station when Ralston began as a cub reporter.
"Sarah had a daunting intellect and was a superb journalist and an insightful newscaster," Francis said in a statement. "She was one of my dearest friends, and I am deeply saddened at her sudden death at such a young age."
In 1986, she moved to Las Vegas to work for KTNV, Channel 13, under her maiden name, Sarah Hoeveler. She joined KVBC, Channel 3, in 1989 as a reporter and anchor and won a regional Emmy in 1990 for her work there. In 1994, Las Vegas Review-Journal readers voted her best TV news anchor, but she left the station that year in an amicable split over her schedule.
The Democrat soon latched on as press secretary for Republican John Ensign's successful 1994 congressional run.
After that she became the public relations director for gaming giant Circus Circus Enterprises, which later became Mandalay Resort Group.
Former company executive Mike Sloan recalled Ralston's ability to stay calm even when bad news had executives scrambling throughout the office.
"She really had a gift … to respond to difficult questions and do it in a compelling and truthful fashion," Sloan said.
In 2000, she joined the University of Nevada, Las Vegas as a community relations consultant under then-President Carol Harter.
During her time at UNLV, she worked with professor and author Richard Wiley in starting the first City of Asylum program in the United States. The program offers a refuge for writers from despotic regimes in their home countries.
She later became executive director of the North American Network of Cities of Asylum.
Wiley recalled her natural charisma and ability to make fast friends.
"She had a really, really genuine ability to combine her intelligence with a big heart," he said. "It was impossible not to like her."
Wiley remembered a dinner at Mandalay Bay's Foundation Room with Ralston, Harter and her husband and other bigwigs in the early stages of creating the City of Asylum. An uncomfortable feeling hung over the table until Ralston took over, he said.
She went around the table, chatting and joking with everyone to put them at ease. She even jostled the bushy white hair of Wole Soyinka, a Nobel laureate from Nigeria.
"I thought of her as a really close friend," Wiley said. "But I bet you a ton of people feel they were a really close friend of Sarah's."
Her former husband, political commentator Jon Ralston, said, "Sarah was a remarkable and talented woman whose greatest love was her daughter."
She is survived by daughter Maddy Ralston of Las Vegas; father David Hoeveler and sister Amy Onofrey of Madison; and brother Andy Hoeveler of Minneapolis.
A memorial in Las Vegas is expected to be held Dec. 10, though details have not been finalized.
Contact reporter Brian Haynes at bhaynes@review journal.com or 702-383-0281.