Founder of Las Vegas' Gilcrease sanctuary, orchard dies at 98
October 24, 2017 - 12:50 pm
Updated October 24, 2017 - 6:16 pm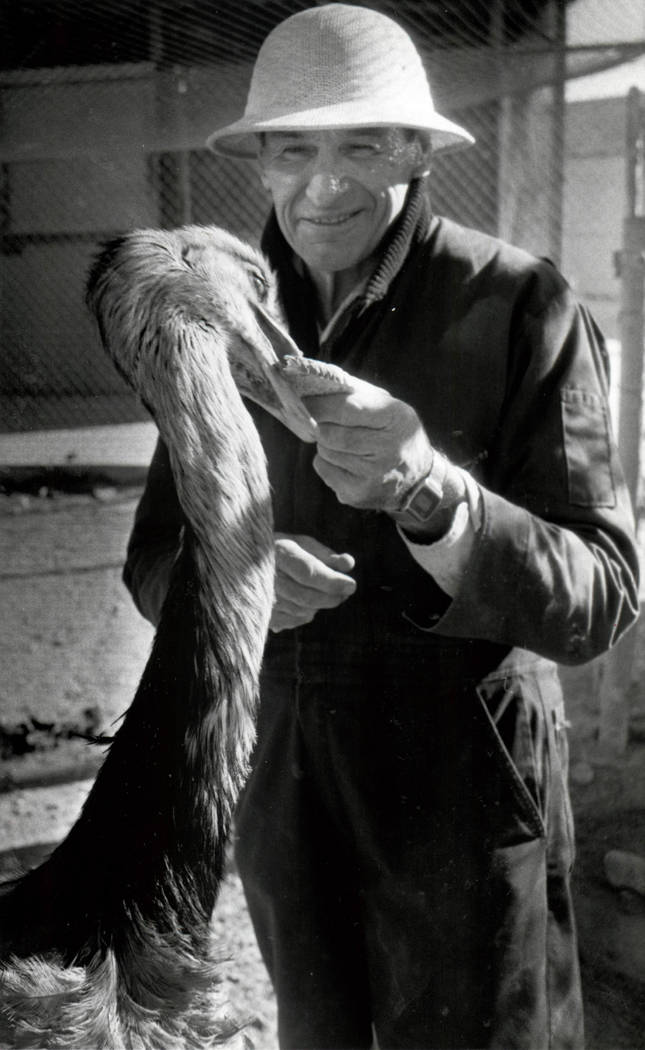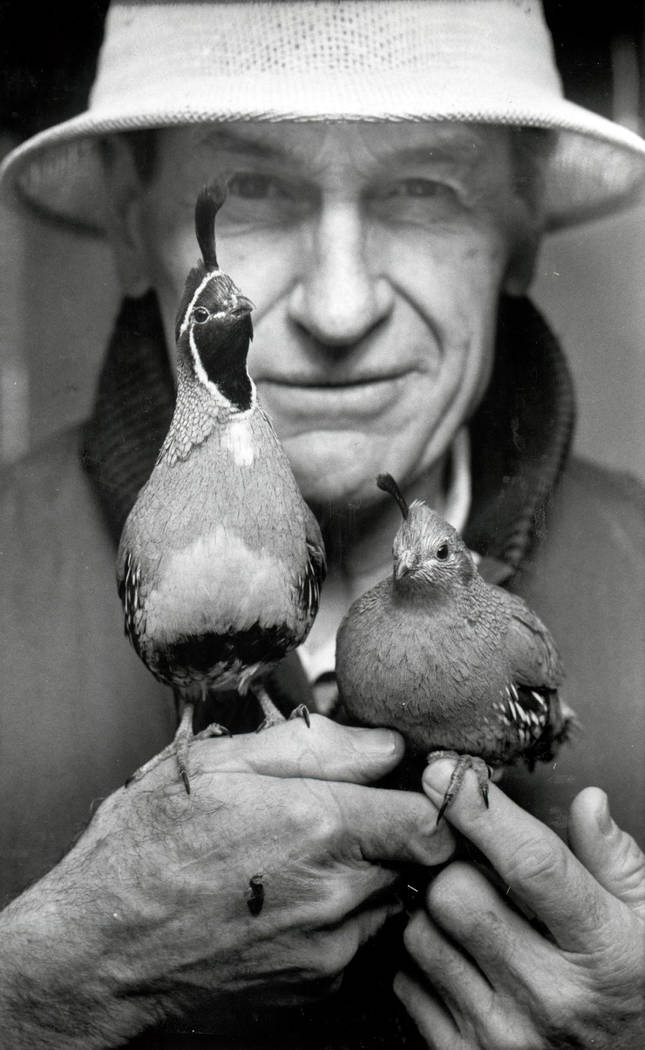 When Lorraine DeBusk met William Gilcrease 22 years ago, he was a "shy little man with his shy little voice" who didn't even look her in the eye.
The more they talked, the more DeBusk, who then worked as a teacher for gifted children for the Clark County School District, grew fond of Gilcrease. He taught her how to grow fig and pecan trees in the harsh Las Vegas weather and all about how to care for animals.
Gilcrease, a lifelong animal lover who founded the Gilcrease Nature Sanctuary and later co-founded a popular pick-and-pay orchard in northwest Las Vegas, died early Tuesday at the age of 98.
"Bill had a very inquisitive mind — he's the closest thing I could say to being a humanitarian," DeBusk said. "He was kind and generous. He would always want to talk about what we could do for this community. Ultimately, he wanted people to understand and appreciate animals, so that they wouldn't be cruel to them."
Gilcrease was a resident of Las Vegas since 1920, when he arrived with his parents, Elda and Leonard, and brother, Ted.
The Gilcreases were an early ranching family who had a tremendous influence in northwestern Las Vegas.
Shortly after arriving in Las Vegas, the family used Elda Gilcrease's inheritance to purchase more than 900 acres — which included natural artisan springs, known as the Lower Tule Springs — to cultivate crops and raise livestock.
William Gilcrease founded the sanctuary in 1970, and with his brother founded the orchard in 1977. Both are vestiges of a Gilcrease land empire that peaked in the 1950s at more than 1,500 acres.
"If it wasn't for the vision that Bill and his brother had, this orchard wouldn't be here today for everyone in the community to enjoy," said Mark Ruben, director of the orchard. "This is a place where children learn about where their food comes from, and it inspires them to grow their own. There isn't any other one of this size that has this much variety and is open to the public."
While Ted Gilcrease, who died in 2003, showed a greater interest in farming, his brother loved animals, specifically the birds, said Sandra Salinas, board president of the sanctuary.
"His love for animals is what stood out the most," she said. "He wanted to teach people to care for animals and become responsible pet owners. He loved every single one of them."
Salinas said William Gilcrease loved animals so much that he became a vegetarian, opting for beets, pumpkins and other vegetables over meat.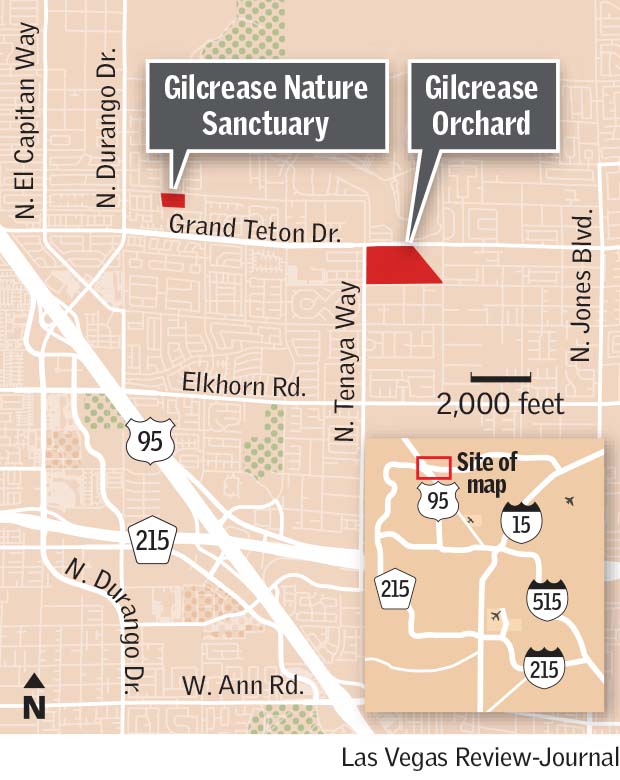 His love for animals blossomed when he was 9, when William Gilcrease found an abandoned baby quail and took it home. That became the beginning of his lifelong interest in birds and his expertise in raising quail, according to the sanctuary's website.
Salinas specifically remembers his fondness for Gambel's quails, which are native to Southern Nevada.
DeBusk recalled how William Gilcrease would make a "funny and skittish" quail call and the quail would start to call out to him.
His other hobbies included oil painting and an interest in archaeology, he once found mammoth fossil bones, DeBusk added.
Over time, he became known in the northwest community as the person who would take in abandoned animals, she added. The sanctuary became a nonprofit in 1990 and is now home to more than 600 abandoned animals, including chickens, parrots, peacocks, ostriches, pigs, llamas, donkeys and a mule deer named Bambi.
A public viewing for William Gilcrease will be held from 2 to 6 p.m. Sunday at Palm Northwest Mortuary, 6701 N. Jones Blvd. Apache dancers are set to perform a special ritual to bless William Gilcrease as part of his final wish.
Public services will be held at 10 a.m. Monday at the chapel at Palm Northwest Mortuary, 6701 N. Jones Blvd., and a burial will follow at 11:30 a.m. at Bunkers Memory Gardens, 7251 W. Lone Mountain Road.
A public reception is planned from 1 to 4 p.m. at Gilcrease Nature Sanctuary, 8103 Racel Street.
He is survived by his adopted son, Oscar.
"He always wanted to leave the sanctuary as a legacy for family and children to learn about birds and other animals," Salinas said. "I don't think he realized how big of an impact he had on the Las Vegas community. Families come here from all over the valley."
Contact Sandy Lopez at slopez@reviewjournal.com or 702-383-4686. Follow @JournalismSandy on Twitter.