Free helmets promote safe bike riding — PHOTOS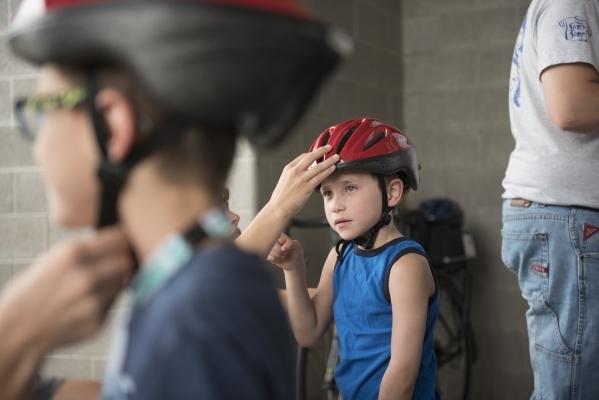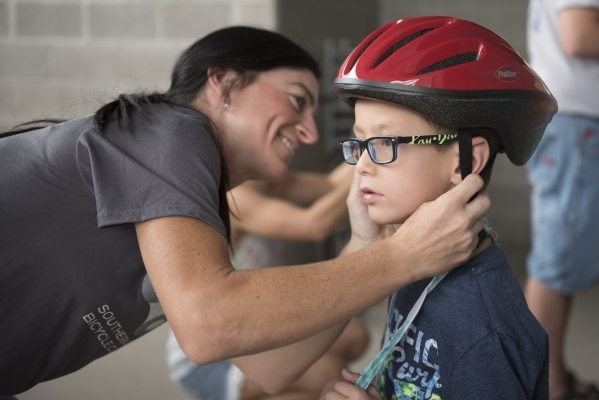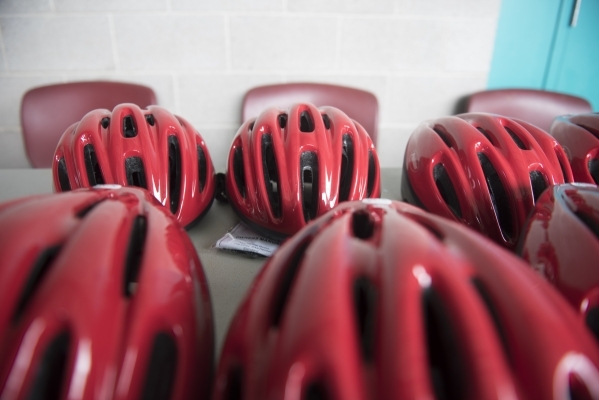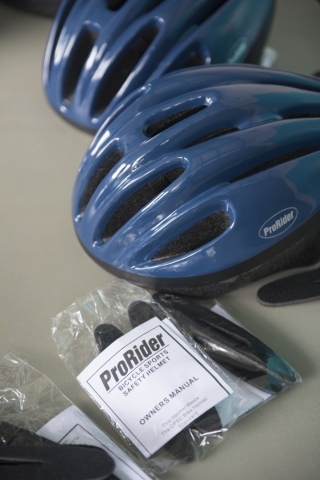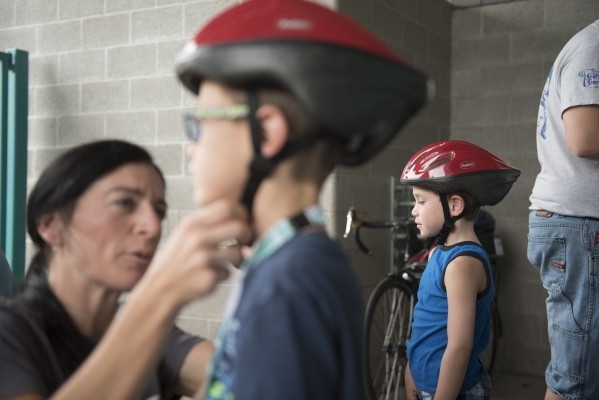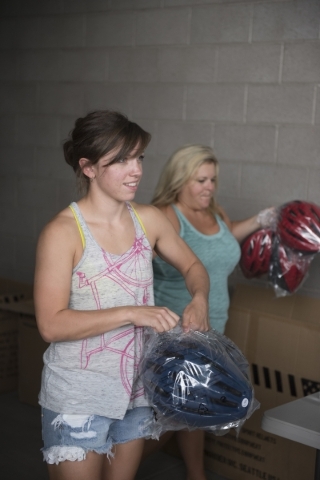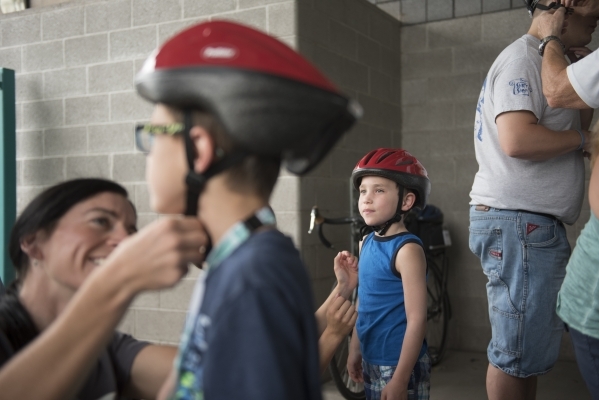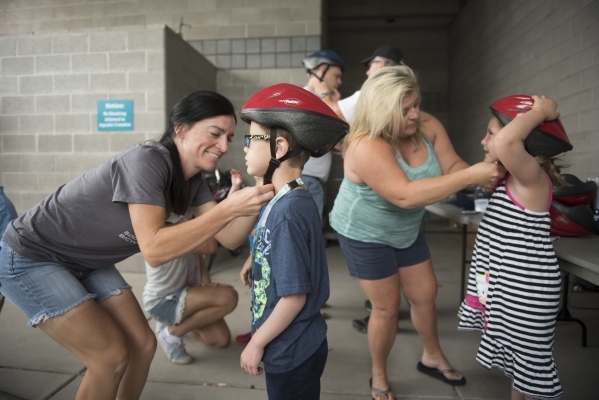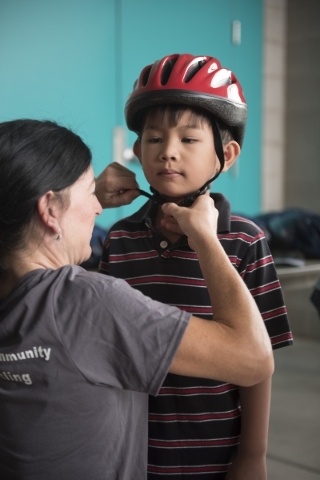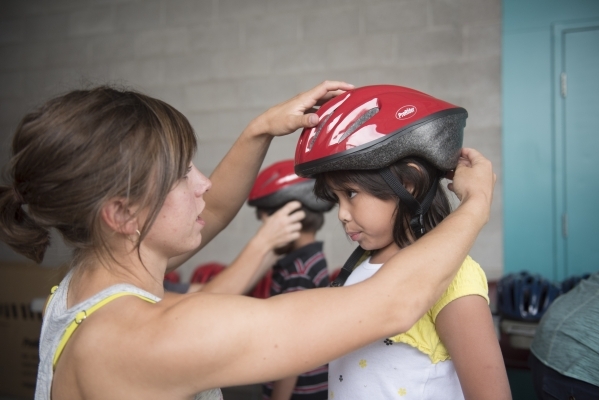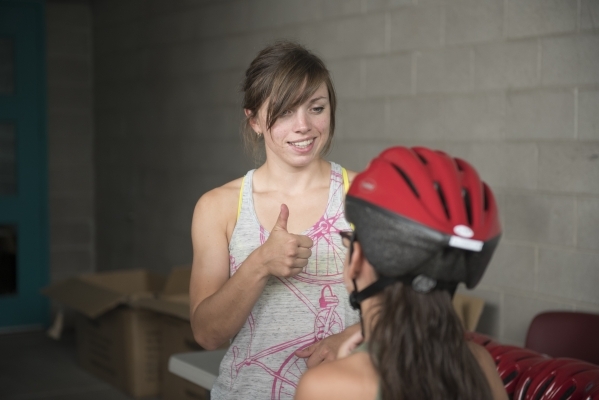 Three events around the valley on Saturday promoted bike riding safety by giving away free helmets.
Seven bike fatalities in 2015 have one thing in common, event organizers said: None of the victims wore a helmet.
The free helmets were donated by NDOT's bicycle program, and will fit a variety of head sizes, children through adult. Helmets for very young children are available for those 3 and older.
Cyclists, advocates and volunteers from Regional Transportation Commission, Nevada Highway Patrol, UMC Trauma, Southern Nevada Bicycle Coalition and UNLV'€™s Vulnerable Road Users Project pitched in at the three locations, fitting free helmets for riders. The events were at Villa Pizza, Durango, 3385 S. Durango Road; Academy of Human Development, 235 N. Eastern Ave.; and Black Mountain Recreation Center, 599 Greenway Road, Henderson.