Fumes from NLV graffiti cleanup prompts evacuation of welfare building
December 9, 2014 - 9:26 pm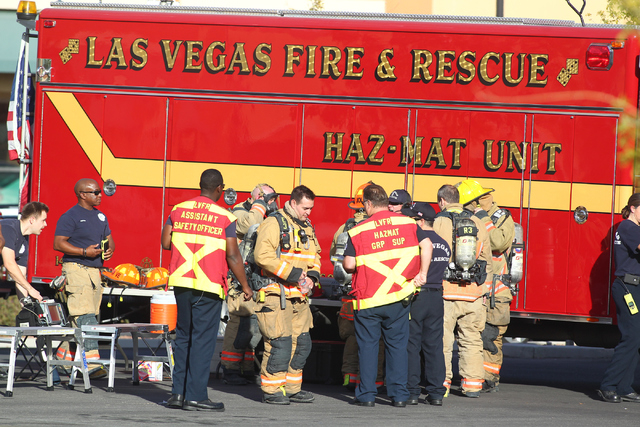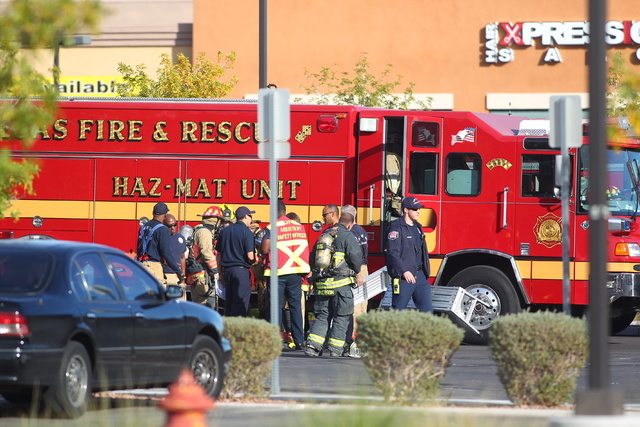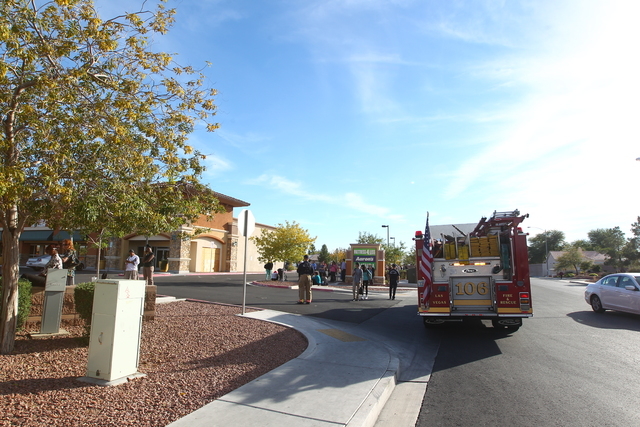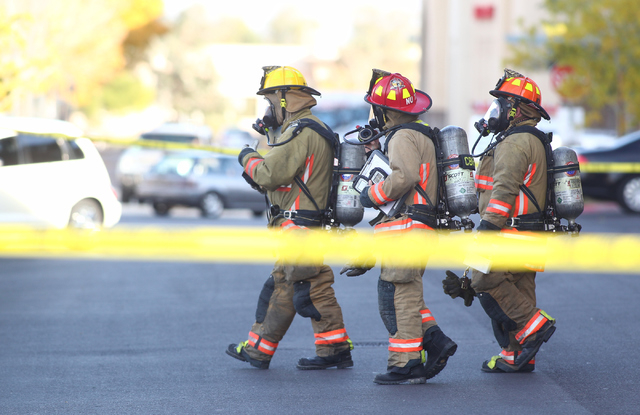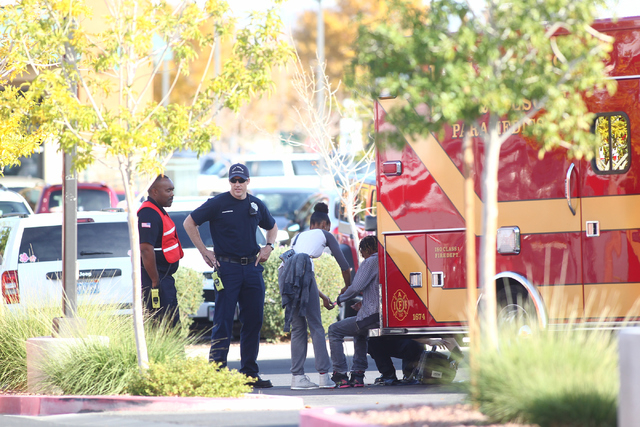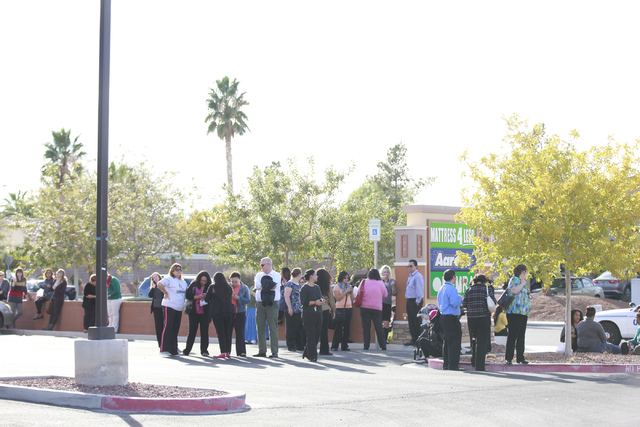 Graffiti removal behind a North Las Vegas welfare office forced an evacuation of the building and several other businesses Tuesday afternoon, according to the fire department.
About 12:45 p.m. Tuesday, the North Las Vegas Fire Department and the Las Vegas Fire Department hazmat team evacuated the State of Nevada Division of Welfare and Supportive Services building at 3223 W. Craig Road, between Ferrell and Simmons streets, after five people complained of light-headedness, said North Las Vegas fire Capt. Cedric Williams.
One of those people was taken to the hospital and two were treated on scene. Buildings within a 300- to 400-foot radius of the welfare building were evacuated while crews took air samples, Williams said.
Fire officials believe that fumes from chemicals used earlier in the day to remove graffiti behind the welfare building were circulated into the building by an air conditioning unit, causing patrons and employees to feel light-headed, Williams said.
Doors at the welfare office were propped open to ventilate the building and supervisors sent employees home about 3:15 p.m., but business will resume as usual in the morning, Williams said. Fire crews were on-scene until about 4 p.m.
Williams did not believe that other businesses in the business park closed due to the fumes.
Contact Kimber Laux at klaux@reviewjournal.com or 702-383-0381. Find her on Twitter: @lauxkimber