Fundraising campaign launched for clients abandoned by Las Vegas lawyer
December 11, 2016 - 4:50 pm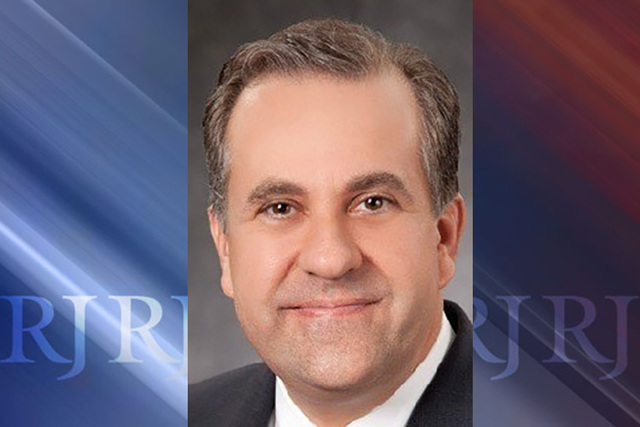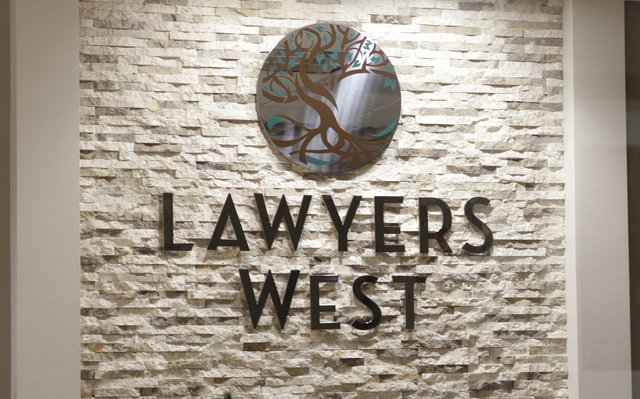 An internet fundraising campaign has been launched for more than 100 clients who may have lost millions of dollars after embattled probate attorney Robert Graham abruptly shut down his practice.
Fellow probate lawyers Jasen and Brandi Cassady, who have been appointed to take over Graham's cases, said they set up a GoFundMe account on Saturday.
As of Sunday evening, the fund had $1,250 in donations.
"We thought it was a good idea to try to help get some of the money back for some of these people," Jasen Cassady said over the weekend. "Some of the people who appeared to have lost money are disabled and relying on these funds for daily living expenses."
The State Bar of Nevada has alleged in a complaint that Graham stole millions of dollars in client funds before closing his Lawyers West firm on Dec. 2, leaving employees without jobs and abandoning client files in a rented Summerlin office. The firm was about to be evicted.
An initial bar analysis of Graham's bank records shows that his law practice should be holding more than $13 million in funds for clients, but the balances in his accounts are "much less" than that, Assistant Bar Counsel Janeen Issacson wrote in the complaint last week.
In new court documents obtained by the Las Vegas Review-Journal, Isaacson said the $13 million figure is likely to grow because the bar has only examined roughly half of Graham's more than 100 cases.
On the GoFundMe web page, Cassady said less than $200,000 remains in Graham's client trust account, but Isaacson said in her complaint that Graham kept an undisclosed amount of client money in other banking and investment accounts.
Late Friday, the Nevada Supreme Court temporarily suspended Graham's license while the state bar conducts disciplinary proceedings.
The bar complaint alleges Graham, who has been practicing law in Nevada since 1992, "misappropriated millions of dollars from his current and former trust, probate and estate clients."
Graham had "routinely and consistently" failed to distribute funds being held for clients and lied to them about the status of their funds, the complaint alleges.
In the new court documents, Isaacson said one former Graham employee she interviewed "expressed extreme concern" for the firm's clients.
"Several employees also disclosed to the state bar that they had been having extreme difficulty getting funds from Graham that were supposed to be disbursed to clients and that Graham controlled the client funds personally, with his mother-in-law serving as an accountant," Isaacson wrote.
Meanwhile, Jasen Cassady said more than two dozen other probate lawyers have volunteered to assist Graham's abandoned clients.
"Everybody is coming together to help," he said. "This is not something any of us expected or thought would happen. It's been kind of a surreal week for us."
Cassady said the money raised on GoFundMe will be turned over to the state bar or the courts to distribute to Graham's clients. The bar has a special victims fund that reimburses clients cheated by lawyers, but the funds are limited and that is usually a last resort, Cassady said.
Graham is not fighting disciplinary action against him, and, according to Isaacson, he told employees that "there is no way" the bar will let him keep his license.
Attorney P. Sterling Kerr, who is representing Graham in the bar proceedings, said his client is still in Las Vegas and is not a flight risk.
"If Mr. Graham was going to run, he had plenty of opportunity," Kerr said. "He has a family. Mr. Graham voluntarily relinquished his law license, yet the bar has been aggressively prosecuting a case where the end goal has already been achieved."
Kerr said Graham has retained another lawyer to defend him in a potential criminal investigation.
Contact Jeff German at jgerman@reviewjournal.com or 702-380-4564. Follow @JGermanRJ on Twitter