Gilcrease Orchard ready for visitors — PHOTOS
Updated April 21, 2023 - 6:45 pm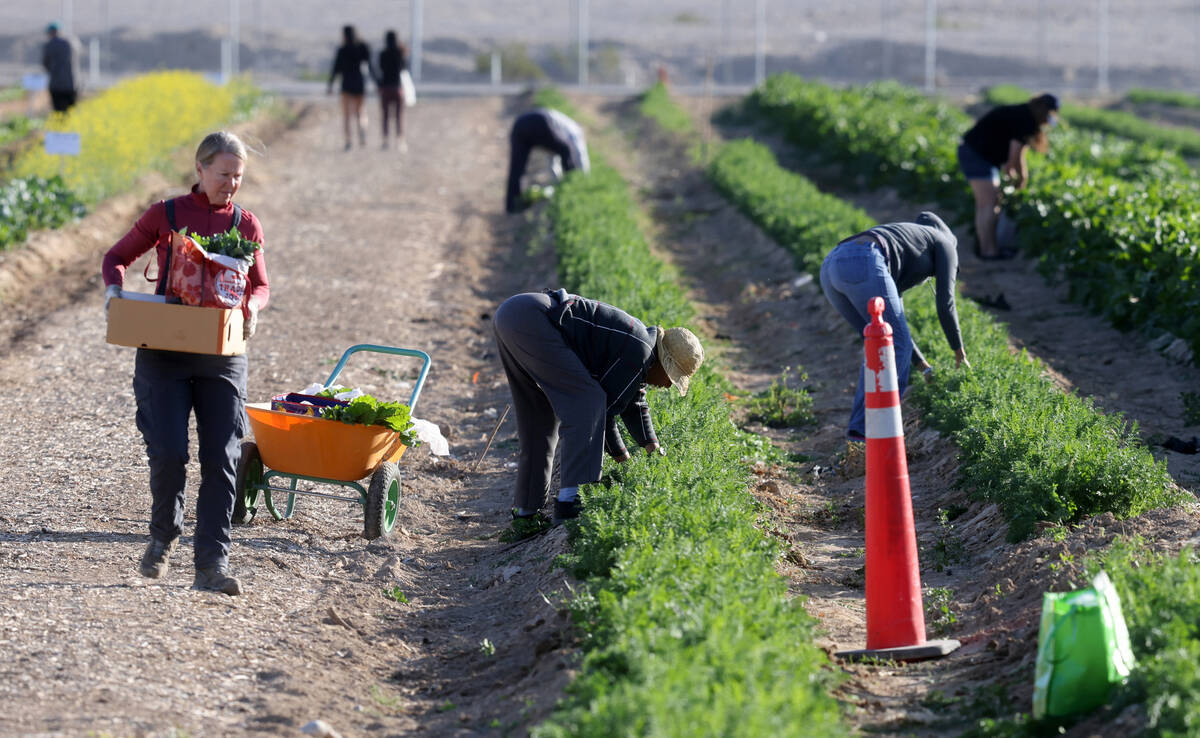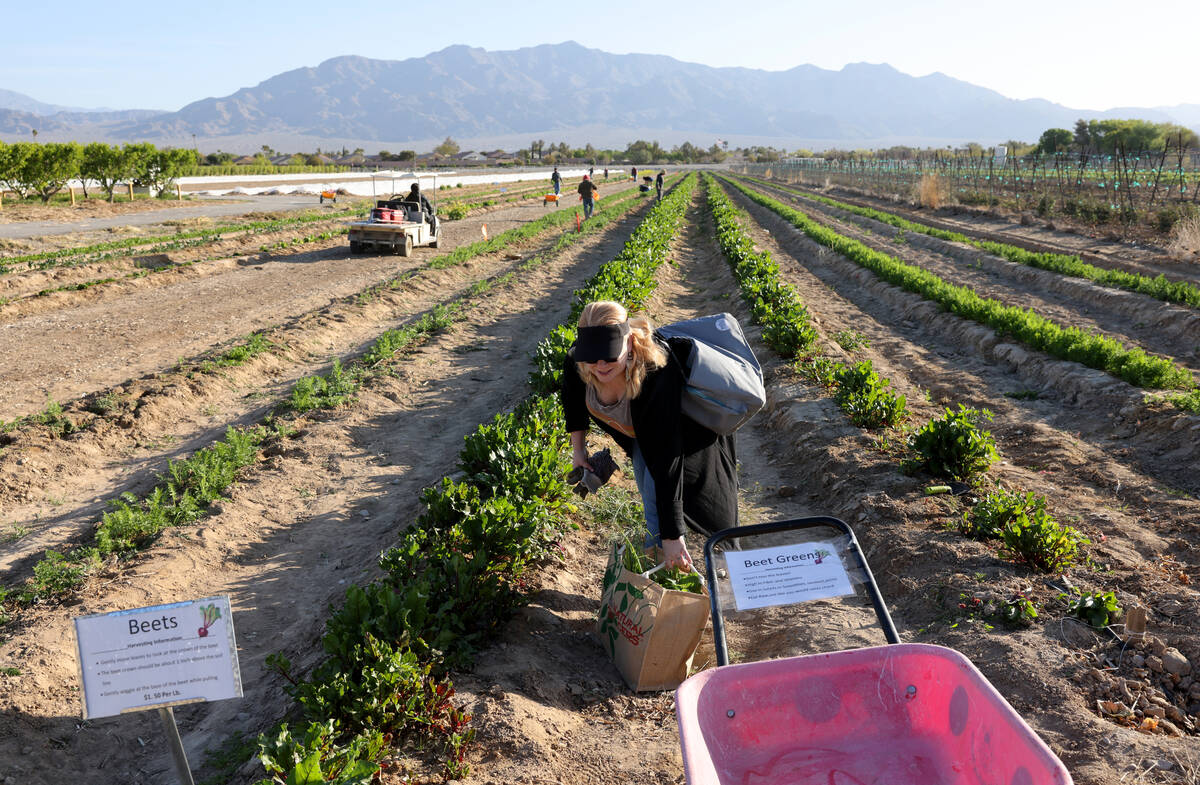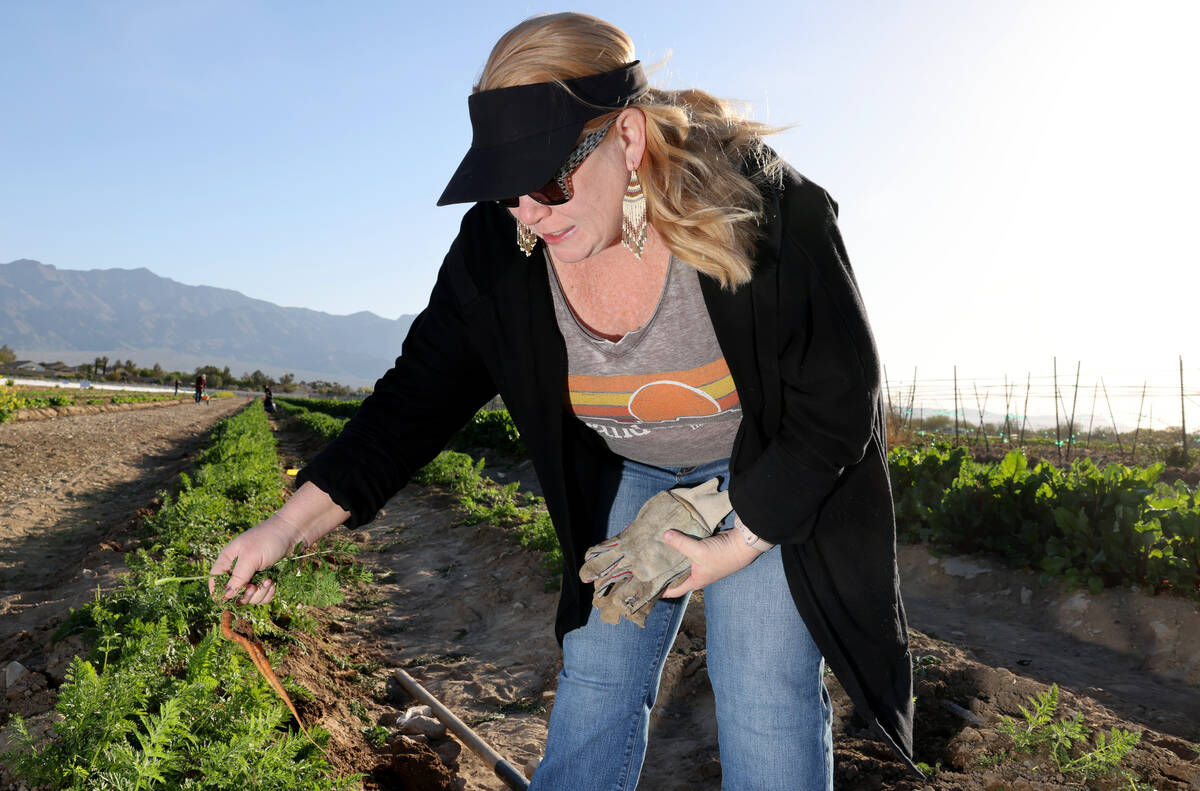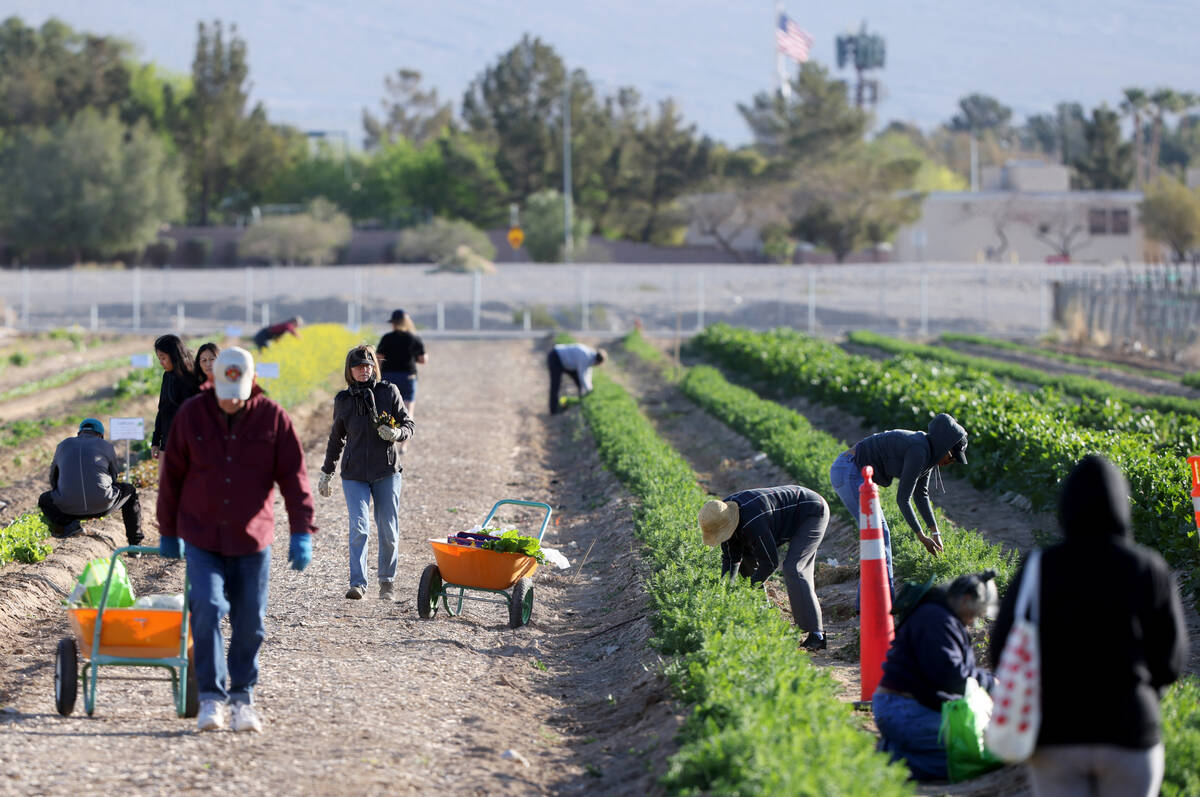 Gilcrease Orchard opened its fields to visitors for the spring picking season this week.
Located on a 60-acre site in the northwest Las Vegas Valley, the popular locals destination announced it opened to the public Tuesday with visitors able to pick their produce from 7 to 10 a.m. on Tuesdays, Thursdays and Saturdays. The hours should remain the same into the summer months, according to Mark Ruben, director of Gilcrease Orchard.
Ruben said he doesn't expect the orchard to get busy in the next few weeks because a cold start to the year delayed some popular crops like apricots and sunflowers from being ready.
"The weather has slowed everything way up," Ruben said. "I looked at our calendar from a couple years ago, and we've had apricots at this time of year in the past."
The average high temperature for the first three months of 2023 was 58.8 degrees, the seventh-coldest in 50 years, since 1973.
Ruben estimates that as the weather warms up next month, more crops such as fruit and squash should be ready for picking.
The orchard's website notes that some available crops are carrots, beets, spring onions and spring garlic. Also on sale are peanut butter, kettle corn, fresh herbs, wildflower honey and cold-pressed olive oil.
Entry to the orchard is free, with customers needing to pay for crops by pound or bunch.
Contact Sean Hemmersmeier at shemmersmeier@reviewjournal.com. Follow @seanhemmers34 on Twitter.