GOP files residency complaint in Assembly race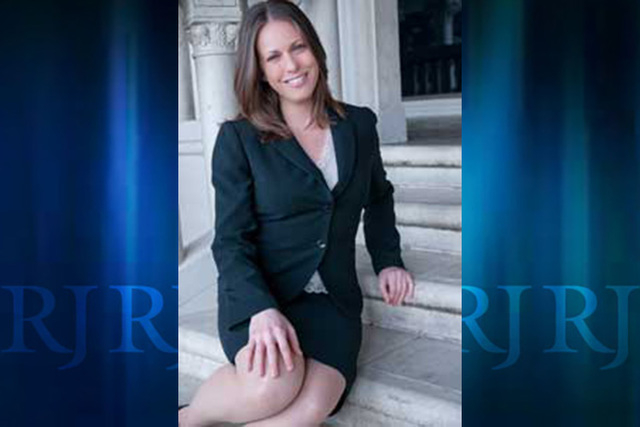 CARSON CITY — The Clark County Republican Party has filed a complaint with the Nevada secretary of state's office alleging that Assembly District 34 candidate Meghan Smith did not comply with state residency requirements and so is ineligible to run for the open seat.
"We have credible evidence that leads us to believe Meghan Smith did not live in Assembly District 34 for the legally mandated 30 days before filing to run for the seat," said Nick Phillips, political director for the party. "We have noticed that it is not possible for Ms. Smith to have actually lived in her new address and within Assembly District 34 by the deadline as she did not actually own that property at that time."
Smith, in an email response, said GOP officials don't have their facts straight. Smith said she lived in the district before moving into her new home at 1329 Keifer Lane, Unit 102.
The complaint, filed Wednesday, cites records with the Clark County assessor's office that purport to show that Smith resided at 3785 Duneville St. in Assembly District 42 as of March 7 of this year. Smith filed for the office on March 14.
"Accordingly, Ms. Smith appears to be guilty of a gross misdemeanor and her eligibility for candidacy must be revoked and she should be immediately removed from the ballot," the complaint said.
But Smith said the complaint is just a distraction from the real issues of the campaign.
"I resided in District 34 before I closed on my new home," she said. "Political opponents with no knowledge of the relevant facts are attempting to distract voters and steer the conversation away from what truly matters to working families: creating jobs, improving education, and ensuring an economy that works for all Nevadans, not just the wealthy."
Assembly District 34 is open because the incumbent, Majority Leader William Horne, is termed out of office.
Smith is the Democratic candidate. Victoria Seaman is the Republican candidate. Democrats lead Republicans in the district by about 3,000 registered voters, county records show.
Contact Capital Bureau reporter Sean Whaley at swhaley@reviewjournal.com or 775-687-3900. Find him on Twitter: @seanw801.