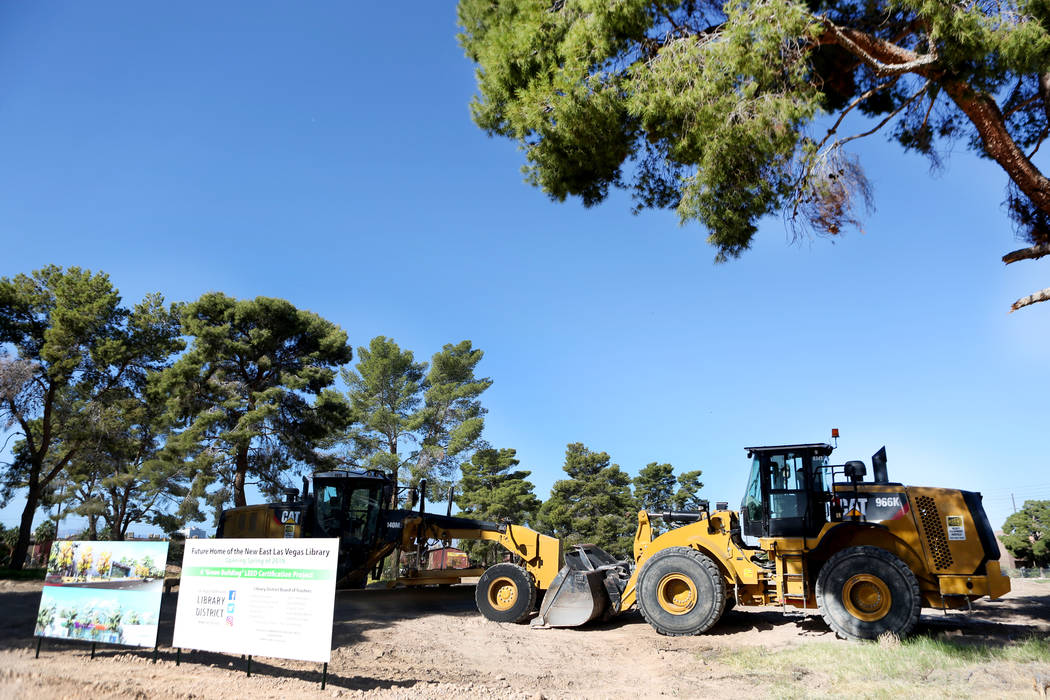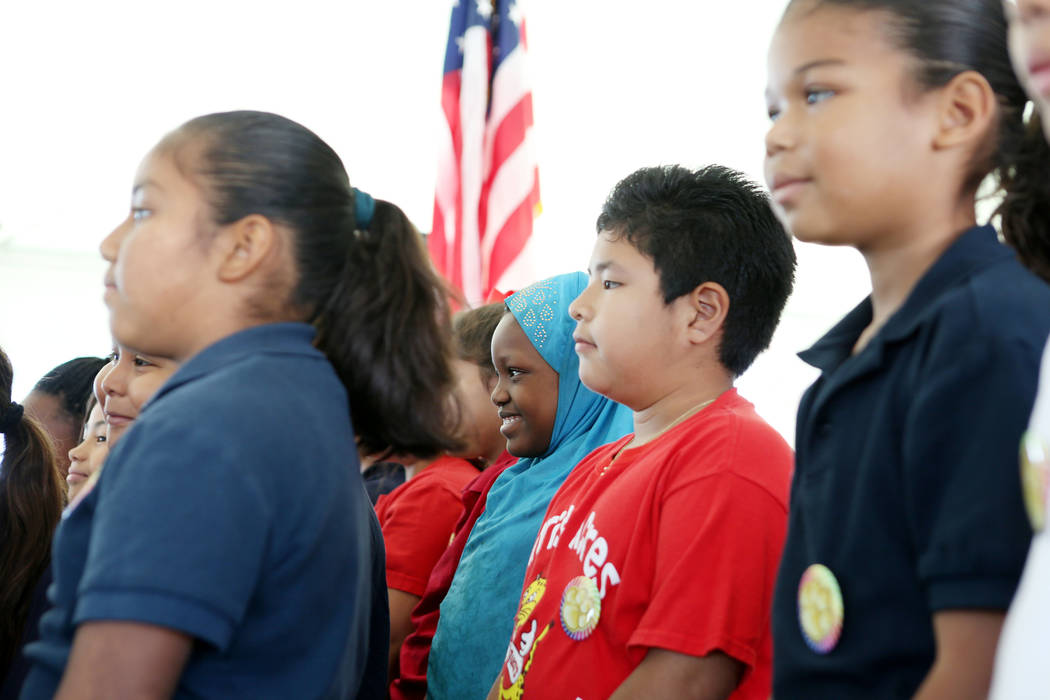 Growing up in east Las Vegas, Serafin Calvo would translate for his parents, who didn't know English.
He gets choked up when he recalls people disrespecting his parents for not being able to converse in the language, and they didn't take him seriously.
Come 2019, the area Calvo grew up in — where today most students receive free or reduced lunch — will finally get its own library.
"A lot of times, growing up in this neighborhood, your opportunities are very limited," Calvo said Thursday before local dignitaries broke ground for the new library on the block he grew up on. "We've witnessed this neighborhood transform from bad to better. And right now, this is an exciting moment."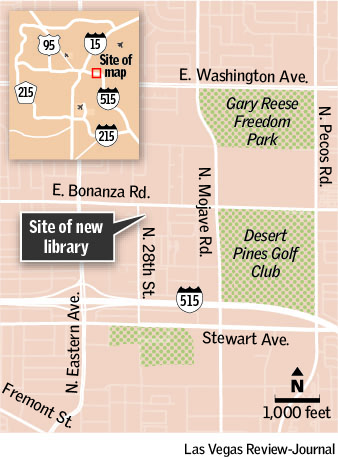 The East Las Vegas Library is slated to open in the spring of 2019 as the first in the Las Vegas-Clark County Library District that is designed around the needs of people in the surrounding area, library district Executive Director Ronald Heezen said.
Officials call this part of the city the "doughnut hole" because it's devoid of services. The 41,000-square-foot library is envisioned as a community hub, giving residents access to technology, free Wi-Fi, workforce training and cultural event space.
At the corner of North 28th Street and Bonanza Road, the library will serve an area where more than 90 percent of the households are Hispanic. Had the East Las Vegas Library been around in Calvo's youth, his parents could have taken English-as-a-second-language courses there.
Workforce Connections identifies the area as having high unemployment and underemployment. Workforce Connections will offer training and employment programs and help with starting and expanding businesses. The library will offer parenting and citizenship classes, financial and digital literacy and nutrition programs.
"In the end, this is going to level the playing field," Calvo said.
A multipurpose room will be open to rent for everything from meetings to quinceaneras and other special occasions, Heezen said.
Nearly three-quarters of the households in the area are families with children that earn less than $25,000 per year. There are 14 elementary schools, two middle schools and three high schools in east Las Vegas, and those students haven't had easy access to a public library, Heezen said.
"For people who are disadvantaged, they couldn't get to the other libraries without a lot of trouble," Heezen said.
A land swap involving the city, the library district, the Southern Nevada Regional Housing Authority and the Las Vegas Natural History Museum paved the way for the Thursday groundbreaking on the tree-lined, eight-acre property.
Library District Trustee Felipe Ortiz said the library will be transformative for that part of the city.
"This is going to change that area entirely," Ortiz said.
The west side of Las Vegas has drawn much of the city's attention for the past 30 years, said City Councilman Bob Coffin, who represents the east side's Ward 3.
The East Las Vegas Library will be on the scale of Summerlin's but in an area that is long overdue for services, Coffin said.
"We have to protect our core," Coffin said. "We have to invest, just as we've invested in the west side of town."
Contact Jamie Munks at jmunks@reviewjournal.com or 702-383-0340. Follow @JamieMunksRJ on Twitter.
East Las Vegas Library
The 41,051-square-foot library has a $20.9 million budget, and is expected to open in spring 2019.
• 10,775 square-foot library stack area with seven reading areas.
• 3,476 square-foot multipurpose room for cultural events and meetings.
• Teen space, family activity space.
• Workforce Connections center.