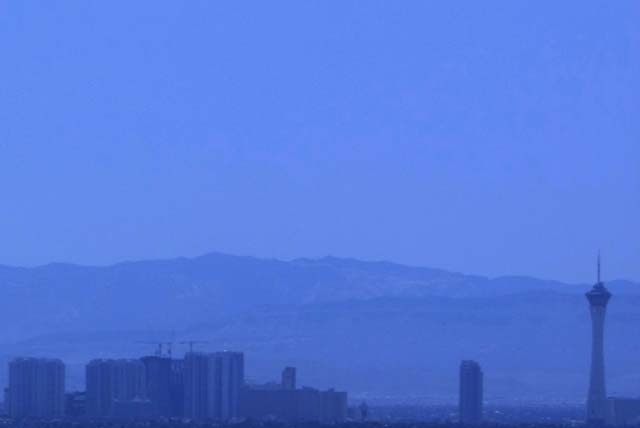 Just when things were heating up, Las Vegas got a little chilly with its residents.
Winds picked up on Friday with gusts of 20-25 mph expected in the afternoon and a high temperature of 85 degrees, according to National Weather Service meteorologist Chris Stumpf.
"It's a typical springtime system moving through," he said. "If any thunderstorms or showers do develop, it would be over the mountains."
It is just below the threshhold for weather advisories, Stumpf said, but Clark County has issued a air quality advisory due to the winds bringing in dust and smoke from California wildfires. This advisory is in effect until late Friday afternoon.
The winds are expected to die down overnight, and then pick up again on Saturday morning, with gusts of 10-15 mph, according to Stumpf.
There will also be cloud cover all day Friday, with the clouds starting to clear up throughout the night.
The low temperature Saturday is expected to be 67 degrees and the high 87 degrees.
The temperature will continue to rise until it peaks Tuesday in the mid-90s, followed by low-90s on Wednesday and another system moving in and cooling things off after that, Stumpf said.
Contact Rochel Leah Goldblatt at rgoldblatt@reviewjournal.com or 702-383-0264.