'Guy who never leaves' returns to Las Vegas with plan for luxury airline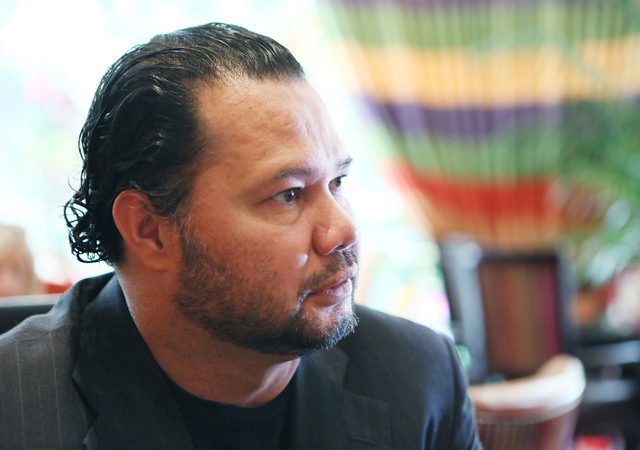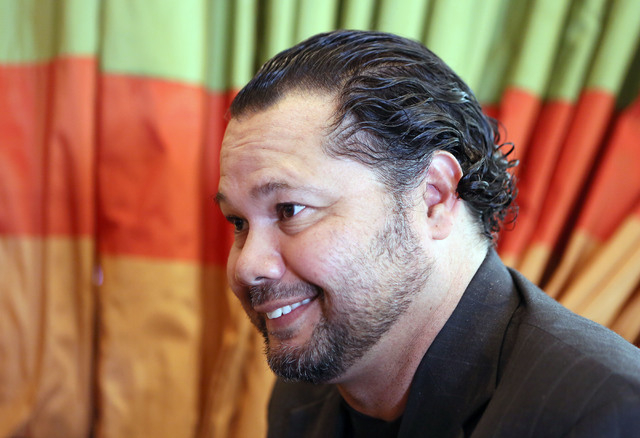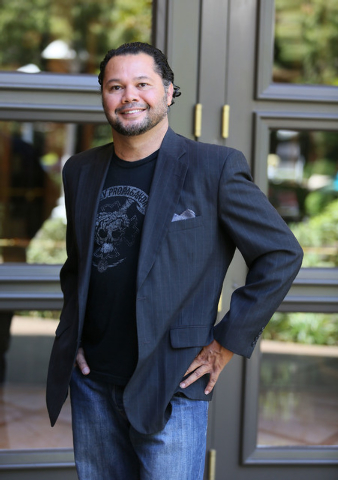 Eneliko Sean Smith's idea to launch a Las Vegas-based luxury airline seemed to plummet and crash after he was sent to a California jail for tax evasion three years ago.
But now Smith is back in Sin City, trying to revive Las Vegas Air and make it a billion-dollar company in just three years.
"I'm like the guy who never leaves," said Smith, who now lives in Laguna Beach, Calif., but said he also rents a place in Las Vegas.
He said he's changed his attitude about how to handle the business, and he's determined to make it happen.
"If I am not able to do it, then I do not want to live anymore," Smith wrote last week in an email to the Review-Journal. "That's not macho talk — that's real. Once you've been given a purpose, it's the only thing that matters… my purpose is Las Vegas Air."
Except he still has large and growing debts to pay.
And there's a warrant out for his arrest.
Smith, 43, owes South Lake Tahoe, Calif., more than $100,000, and officials there wonder whether they'll ever see the money.
In 2003, Smith ran the Block Hotel, designed as a place for snowboarders to crash and later featured in a brief reality television show on the G4 television network. Things started to tumble downhill for Smith after the boutique resort failed.
He was arrested in September 2008 in Las Vegas and extradited to California for not paying room taxes collected at the hotel.
He surfaced in Las Vegas in early 2011, attracting national media attention for his plans to start an all-luxury airline serving the world's adult playground.
But Smith claimed deals with hotels and casinos that he had never secured. He was accused of not paying his bills. And he was soon arrested and shipped back to California, where he pleaded no contest to an embezzlement charge and spent six weeks in an El Dorado County jail.
Back on the street, he took a year off to travel and contemplate his options. In the end, he decided to focus once again on the airline. He plans to recount it all in "Betting a Billion," a book he calls "the documented history of the world's greatest airline venture."
Big ideas, big debt
Earlier this year, Smith briefly latched onto another project in Las Vegas — a Liberace-themed restaurant at the site of the defunct Liberace Museum on East Tropicana Avenue.
He appears in a video pitch still available on YouTube, but the property's owner, Renato Di Antonio, said he cut Smith out of the plans after learning about his past. Di Antonio has since put the restaurant plan on hold.
Smith said he opted out because the restaurant was "too small-minded" for him.
Meanwhile, authorities in El Dorado County are looking for Smith. Their arrest warrant stems from his failure to pay $146,100.74 in accumulated taxes and fines, according to the clerk's office there.
Smith's Web page, theworldsmost­extreme­ceo.com, touts Las Vegas Air as a jumbo jet charter airline offering nonstop flights to Las Vegas from places such as New York, Miami and Hong Kong. He also wants to open another snowboarder hotel in Traverse City, Mich., and tap "the purest water on Earth" from polar ice caps.
Should the airline actually take flight, Smith insists the aircraft will offer seats that recline into beds, five-course meals, bars, gambling, showers and changing rooms.
Smith said he wants to leave the owner­ship of the airline up to someone else while he will handle the marketing side "to make sure seats get filled by the casinos."
He said he plans to travel to New York at the end of the month to seek $5 million to $10 million from "private, noncasino investors."
Or maybe not.
Despite his unpaid debts, Smith believes he can find someone in Las Vegas to loan him the money. He won't say who he has in mind.
That's somewhat of a reversal from 2011, when he named casino and airline industry leaders as employees or advisers — without their knowledge.
History
Smith has promised to pay his debts with airline profits, but South Lake Tahoe City Attorney Tom Watson isn't buying it. He said Smith has a history of making promises he doesn't keep.
Last year, Watson agreed to settle the case if Smith paid his debts by February. Smith made one payment, for $500 on Feb. 4, but nothing more, according to the El Dorado County Superior Court clerk's office.
Then Watson extended a grace period for Smith, who was scheduled to make monthly payments starting April 20 but never did. When the two last spoke in March, Smith said he was still trying to scrounge up cash.
"I don't think anyone here in the city was very hopeful we were going to get paid," Watson said.
Smith recently told the Review-Journal that he's gathered $350,000 from undisclosed investors and family to get his second try at Las Vegas Air to fly.
Meanwhile, the interest on his old debt continues to mount.
"It doesn't get better for him," Watson said. "At some point, I'll be directed to attempt to collect the money. … It's difficult, when you have multistate scofflaws, to get the judgment perfected and actually collect the money.
"It doesn't mean he's off the hook. It will not go away. That I can guarantee you."
Smith said that within a week he expects to reveal more about who is helping him with the airline business.
"I'm not hiding from my past," he said. "I just want to do this right. There's no doubt in my mind, unless I get hit by a bus, this airline is going to get launched."
Contact reporter David Ferrara at dferrara@reviewjournal.com or 702-380-1039. Find him on Twitter: @randompoker.