Harvest Moon shines bright over Las Vegas Valley — PHOTOS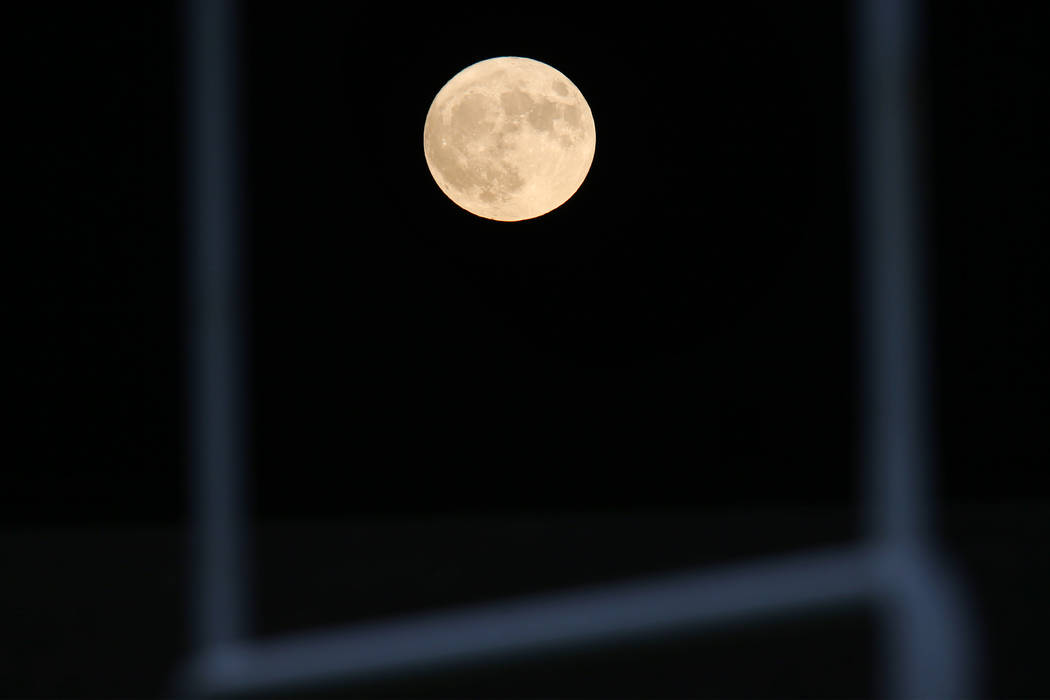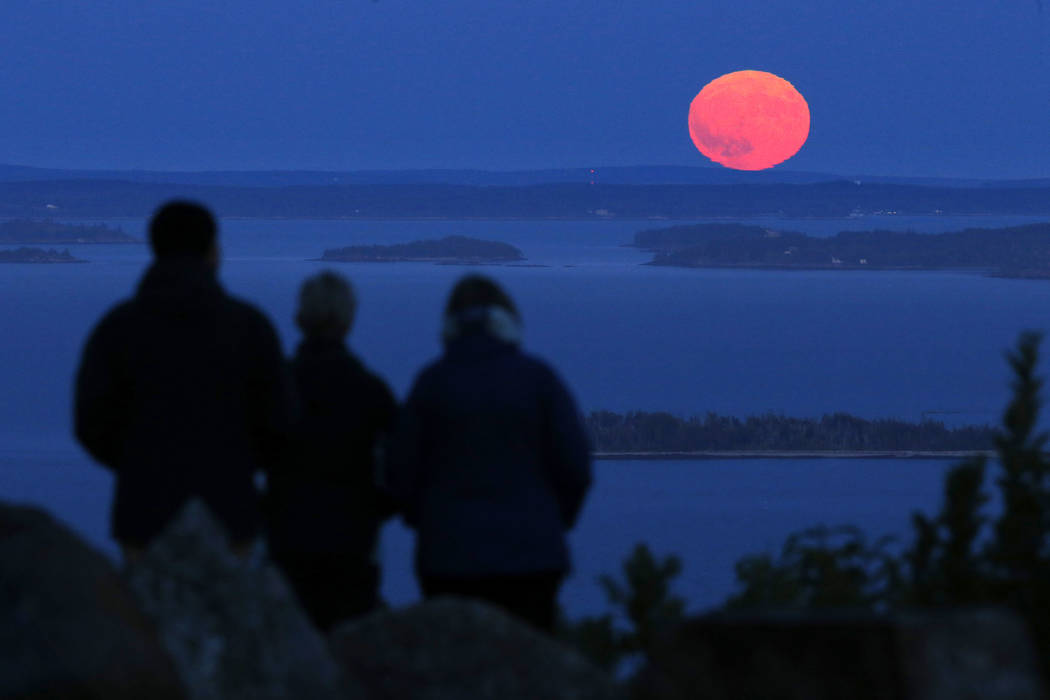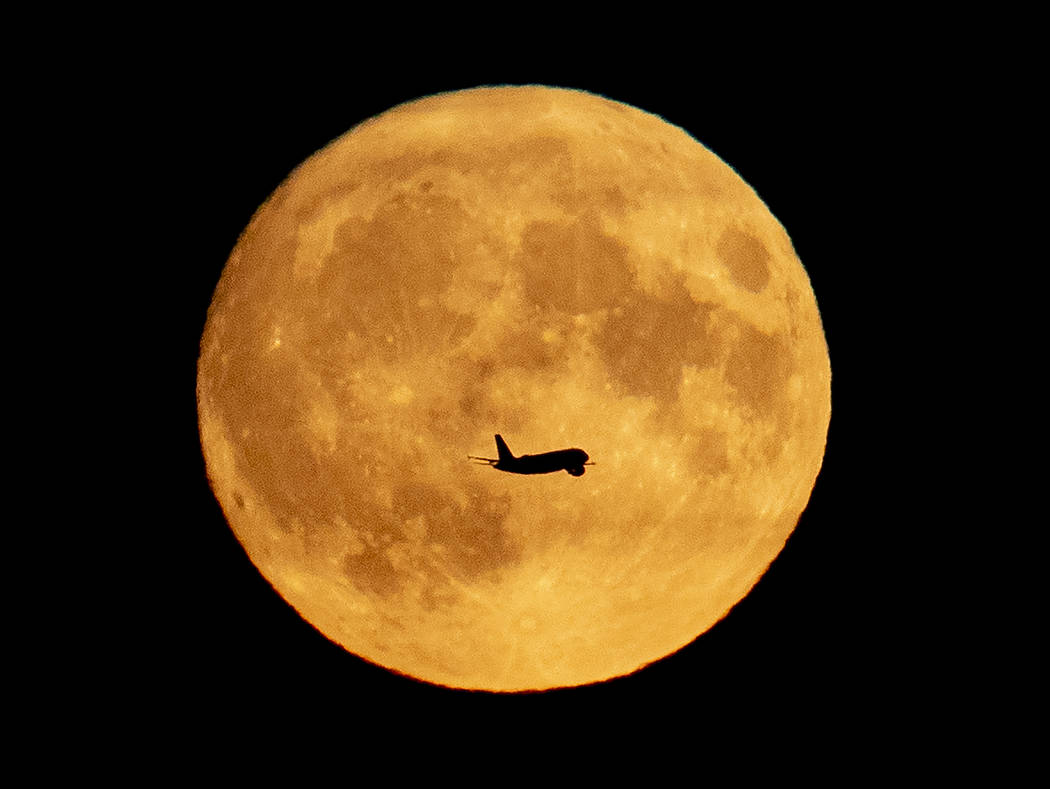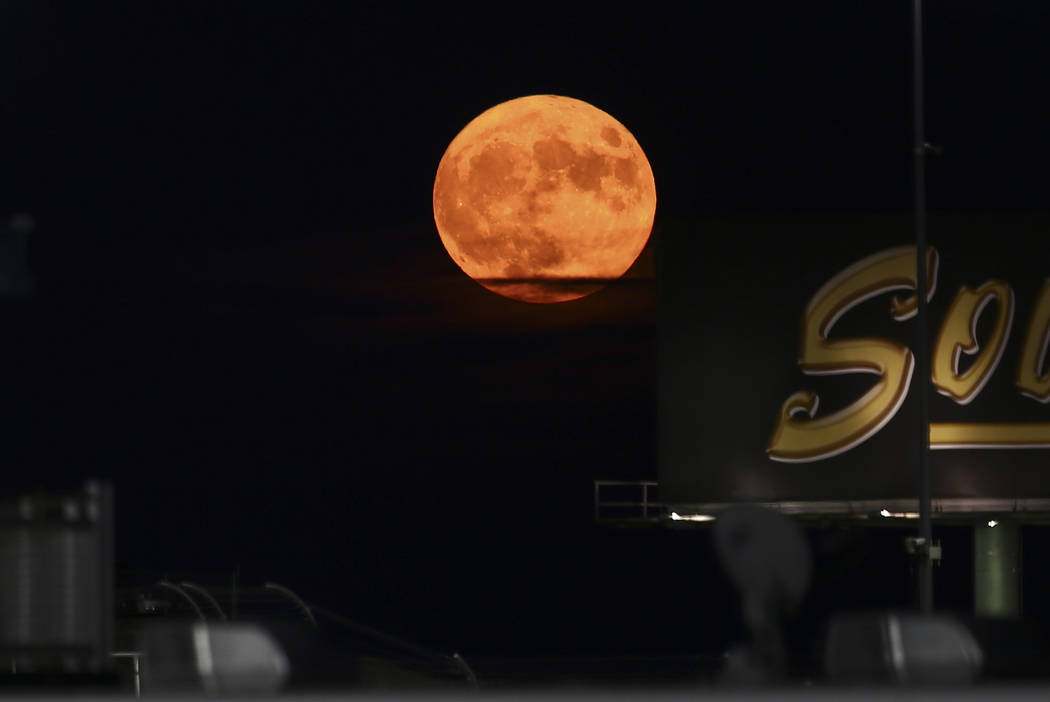 Nearly 20 years of waiting didn't disappoint sky gazers on Friday night thanks to September's full moon or so-called harvest moon.
For those of us in the Pacific time zone, the moon reached its full moment right before midnight Friday night, according to the Farmer's Almanac.
This is the first Friday the 13th full moon since Oct. 13, 2000, the almanac said.
"It has been calculated that to have a full Moon occur on the 13th day of a particular month, and for that day to be a Friday, it is (on average) a once in 20-year occurrence!" according to the almanac.
A Harvest Moon is a full moon that typically rises around the first day of fall, Sept. 23.
If you missed the beauty and elegance of the earth's closest neighbor, you'll have to wait 49 years for another Harvest Moon to land on a Friday the 13th.