Head of taxicab authority chastises local cab company owners
Updated June 22, 2017 - 7:54 pm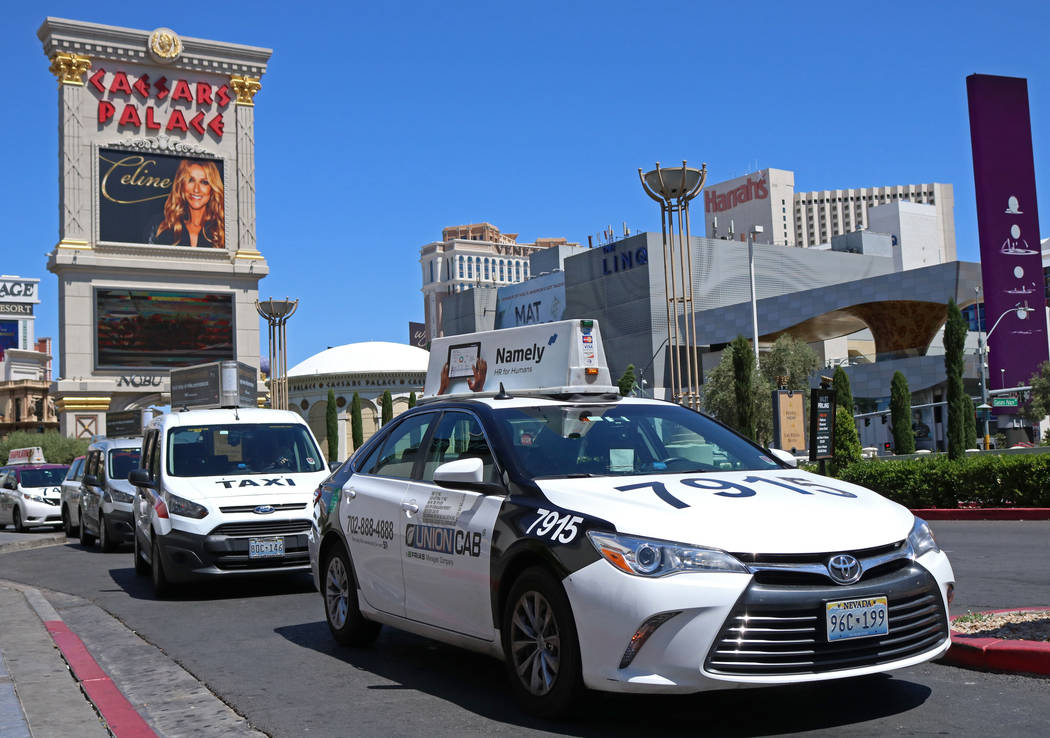 The head of the Nevada Taxicab Authority admonished local cab company owners Thursday for failing to address issues that could have helped modernize an industry that's quickly losing revenue and ridership to ride-hailing companies.
The cab companies and their lobbyists "used a shotgun approach, rather than a laser-focused approach" during the 120-day state legislative session that came to a close this month, said Stan Olsen, chairman of the board regulating Southern Nevada's taxi industry.
Several taxi companies declined to respond.
Gov. Brian Sandoval signed a bill last week that requires ride-sharing drivers for Uber and Lyft to provide proof of obtaining a state business license within six months of being hired. Drivers that don't comply will be fired.
A stricter bill that would have increased insurance requirements for ride-hailing drivers failed to move out of the Assembly Ways and Means Committee after Uber and Lyft representatives said the move would have run them out of Nevada.
Olsen said the cab companies "overreached and returned with an empty basket" by not addressing issues raised in an audit released last year by the Executive Branch Audit Committee. The panel determined that Southern Nevada taxi riders were overcharged $47 million annually in various fees.
The audit's recommendations called for adjusting fuel surcharges and eliminating a $3 fee charged to riders who pay with a credit card. In January, the Taxicab Authority shelved a decision on how to deal with fees.
Additionally, state lawmakers did not consider legislation that could have updated 40-year-old taxi regulations, including how to deal with cabbies who take longer routes than necessary in a practice known as long-hauling.
For months, taxi companies have wanted to test "parallel routes" that would allow drivers to bypass Las Vegas Boulevard during heavy traffic, but state law requires drivers to take the shortest route, not the fastest.
Contact Art Marroquin at amarroquin@reviewjournal.com or 702-383-0336. Follow @AMarroquin_LV on Twitter.
Continued declines for Southern Nevada's 16 taxicab companies
May 2017
Taxi Trips: 1.77 million, down 13.5 percent from May 2016
Revenue: $28.2 million, down 13.8 percent from May 2016
Year-to-date
Taxi Trips: 8.85 million, down 12.7 percent from the same period last year
Revenue: $142.2 million, down 12.8 percent from the same period last year
Source: Nevada Taxicab Authority