Helldorado Days parade cheers Las Vegas' founding, Wild West roots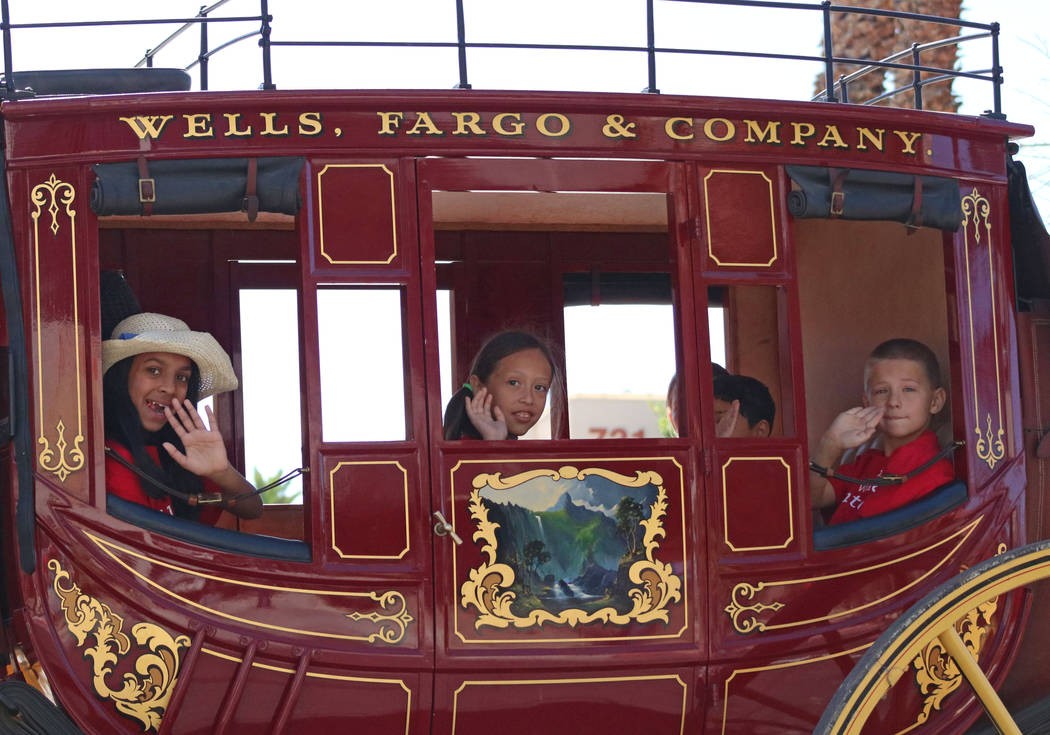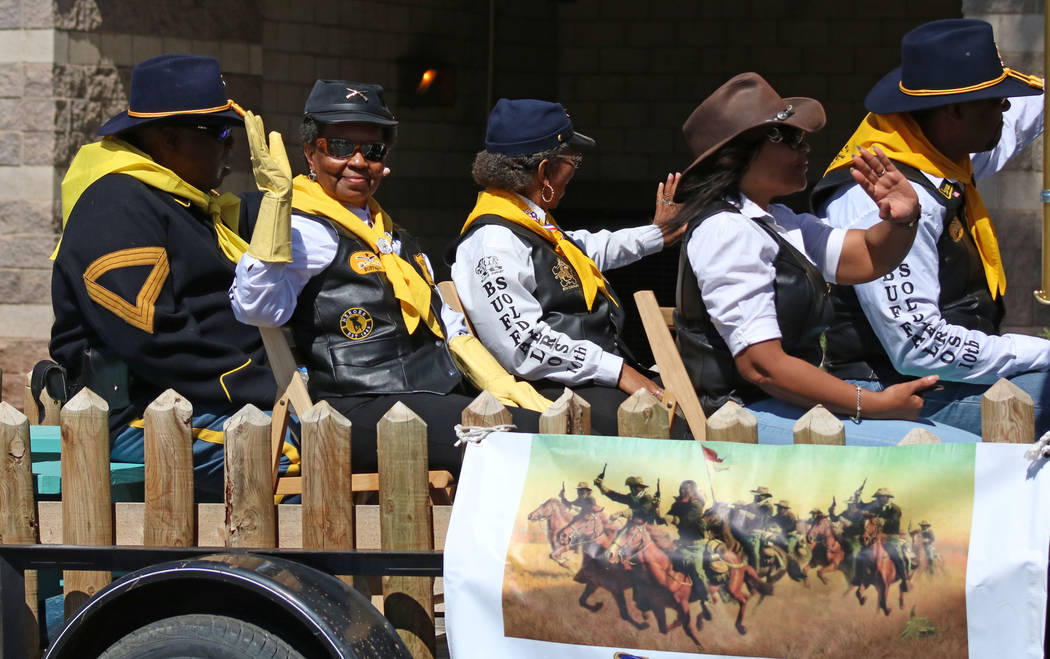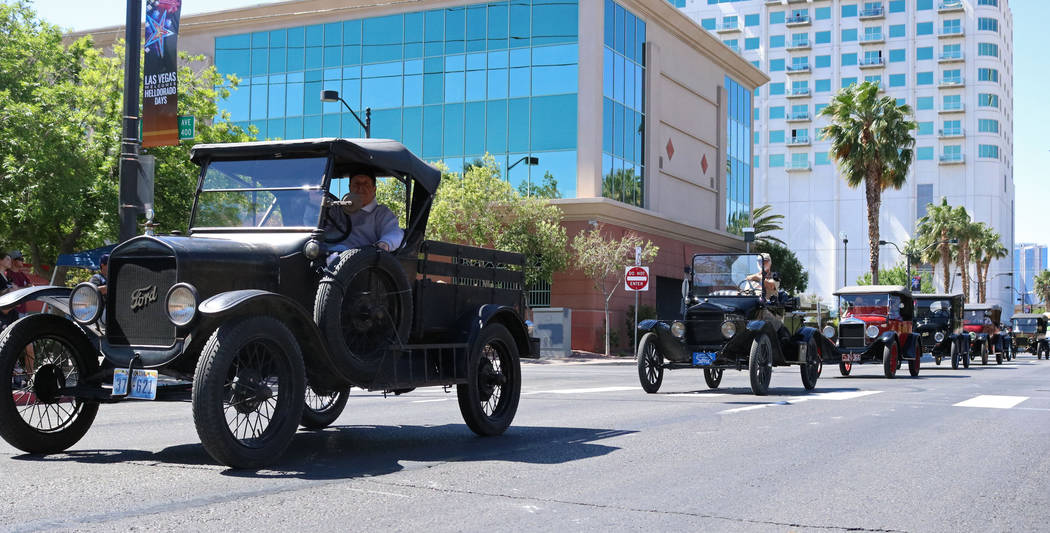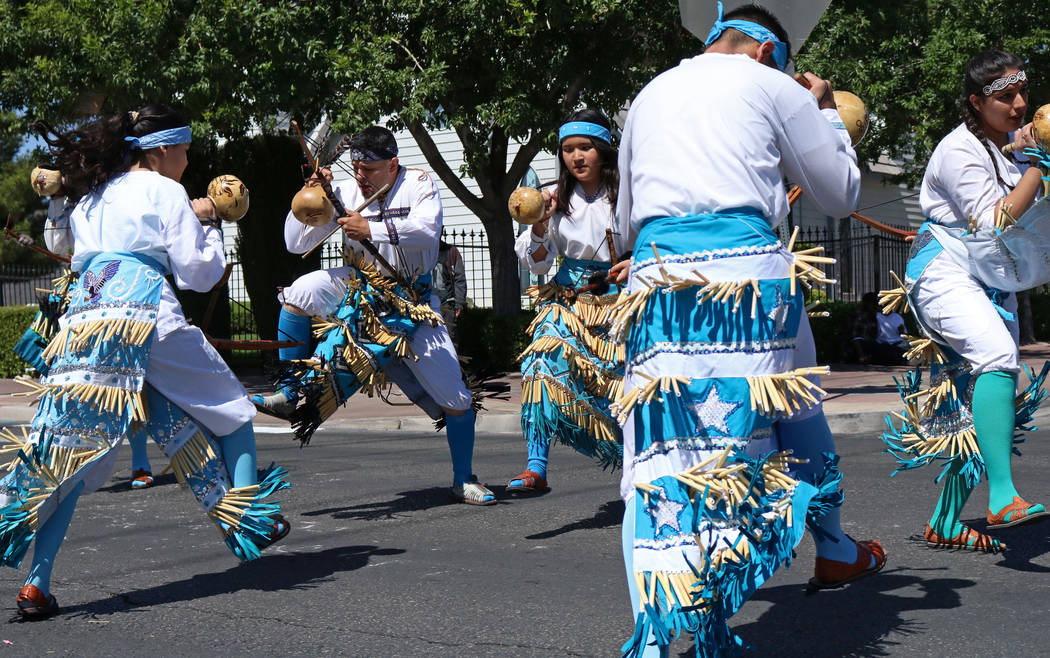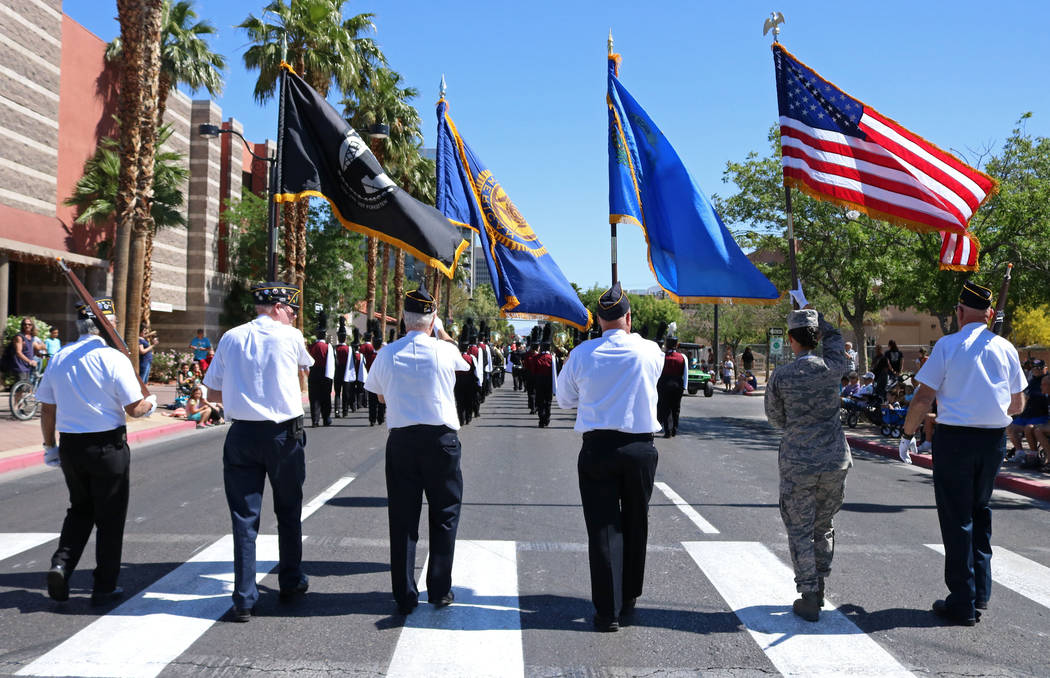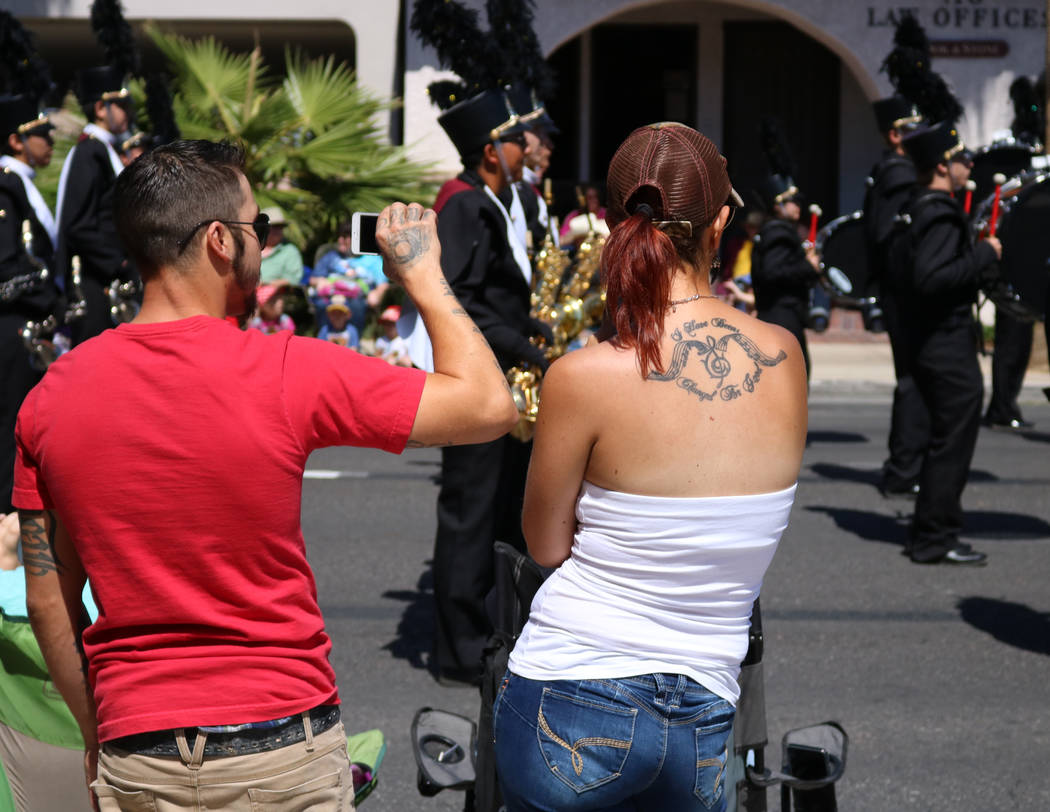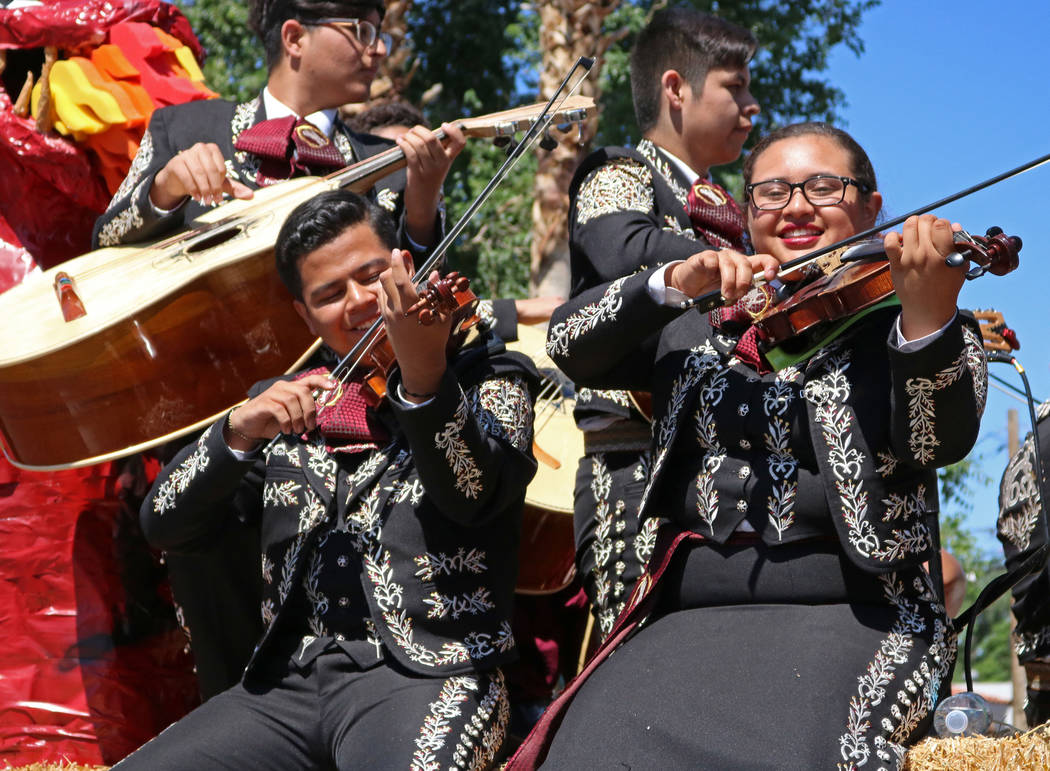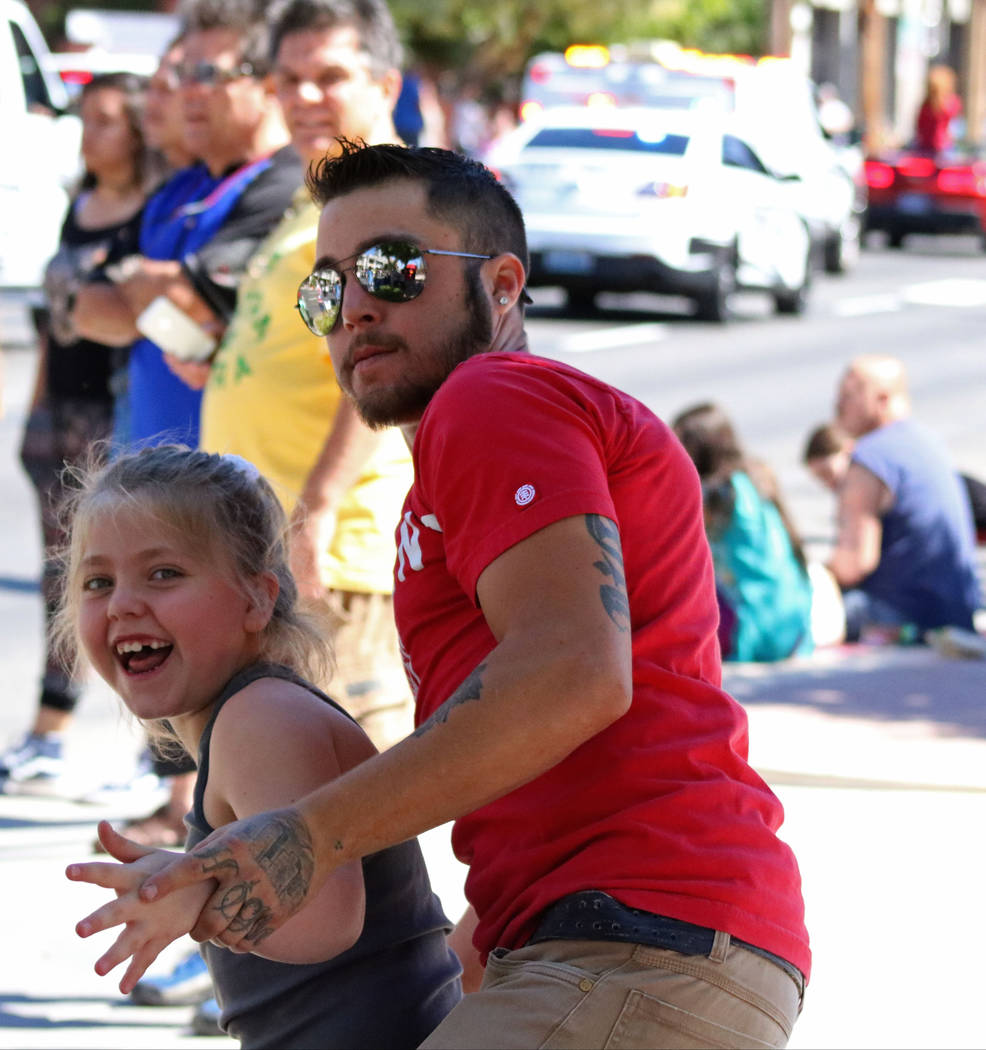 Sandi Maggard and Julie Pace just happened upon the Helldorado Days Parade when they were on their way to the bank Saturday morning, and they were hooked.
The pair were in town from Needles, California, when they spied the parade that celebrates the anniversary of Las Vegas' founding with a nod to its Wild West roots got underway.
"Our parades last 15 minutes," Maggard said. "This is like childhood stuff coming back."
Saturday's Helldorado Days parade lasted nearly two hours, as a varied bunch of groups marched, danced, trotted, drummed or drove along the nearly mile-long stretch of Fourth Street.
"The quality of the parade was top-notch — it's one of the better parades we had," said Esther Reincke, special events coordinator for the city of Las Vegas.
About 90 different groups participated in this year's Helldorado parade. That's a drop from past years, and fewer politicians participated this year. But the crowd was larger than it's been before, Reincke said.
Helldorado took a hiatus in the late 1990s and was relaunched in 2005, when the city celebrated its centennial.
"I think it's really starting to catch on again with people this year," Reincke said.
At least 30 horses were part of the parade, and picking up after them was a three-person job — an ATV labeled "poop patrol" trailed one of the larger groups of horses.
Mayor Carolyn Goodman and her husband and former mayor, Oscar Goodman, handed out candy from a bubblegum-pink convertible, but that wasn't the only token some of the smaller spectators took home. The Reading Rangers from Rundle Elementary School gave out books to children in the crowd.
Nine high school marching bands, horse clubs and dance groups, along with storm troopers, Star Trek aficionados and a Michael Jackson impersonator, who portrayed the late singer with uncanny accuracy, were among the entries. Awards in several different categories, including best equestrian entry, best float and best theme, will be handed out next week.
The Race to Erase 22, a new Las Vegas-based nonprofit that raises awareness for suicide among military veterans, made its first appearance in any parade during this year's Helldorado Days event.
A group of about 30 people carried photos of 22 veterans who committed suicide, and got a strong response from the crowd, said Debbie Burgos, who started the organization in December.
The group, comprised of people with off-road racing background, introduces veterans to their sport and also aims to help create a supportive network for veterans who are adjusting from military to civilian life.
"The crowd was amazing," Burgos said. "It was emotional, but today was awesome."
Contact Jamie Munks at jmunks@reviewjournal.com or 702-383-0354. Follow @JamieMunksRJ on Twitter.
BEYOND THE PARADE
A variety of other events are part of the Las Vegas Helldorado Days Festival, which runs through Sunday.
Festival eventsm including the rodeo and PBR Last Cowboy Standing competitions, a carnival, a lumberjack show and live music, are within the Las Vegas Village, the outdoor venue across Las Vegas Boulevard South from the Luxor.
The paved venue will enhance the fans' experience while at the festival, rodeo and PBR Last Cowboy Standing, promoters said. Fans can park and ride a shuttle from various hotel partners throughout the Las Vegas Valley to the Las Vegas Village.
For more information, visit http://www.elkshelldorado.com/festival-grounds/schedule-of-events