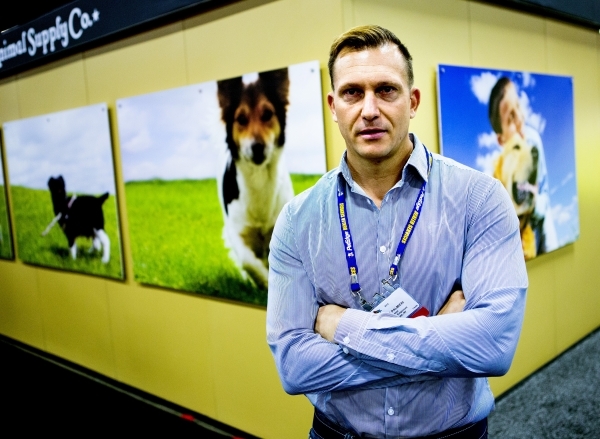 When a woman's bid to open a pet shop in Henderson was denied because of her history of animal control citations, her son came up with what seemed like an easy solution: put his name on the paperwork instead.
"€œWe kind of went forward and I reapplied, because I know my record is clean,"€ recalled the son, Carey Palmieri.
The tactic did not please Henderson officials, who denied his application too, calling it an attempt to mislead the city into approving a permit.
On Tuesday night, the City Council voted unanimously to reject Palmieri'€™s appeal of the denial, ending his plans to open in Henderson. Councilwoman Debra March called the sequence of paperwork a "€œbait and switch,"€ and Assistant City Attorney Michael Oh said the family appeared to have "willfully withheld'€ information.
But in an interview, Palmieri and his parents said they never tried to mislead anyone. They called the city'€™s actions unfair since Palmieri'€™s mother, Judy Palmieri, was never convicted on any of the charges.
Judy Palmieri filed an application on April 8 to open a shop called Million Dollar Pups on South Eastern Avenue. She signed the application but said her husband, Fred, filled out the first page while they were rushing around the city one day doing paperwork. He checked no to the question "€œHas you or anyone associated with your business ever been convicted of, or received a citation for, any animal related violation(s)?"€
Fred Palmieri said he thought the answer was accurate, since his wife was never convicted.
Two days later, the city sent her a rejection letter, citing 29 charges she faced between 2008 and 2010, which included depriving animals of medical care and failing to vaccinate animals.
All of those charges were later dismissed, Las Vegas Justice Court records show. Judy Palmieri attributed them to a Clark County animal control officer who had a grudge against her store and said she never had problems in Las Vegas.
On April 16, Carey Palmieri applied with Henderson to open the same business at the same address, this time in his name. He said he had already signed a five-year lease and paid an architect and construction firm.
Now, he said he might consider opening a store in Las Vegas or Clark County, but hasn'€™t decided.
The Palmieris said they were proud of running clean and professional stores, unlike what Carey called "€œfly-by-night operations."€ He said the family had more than a dozen different stores over the years, including one at Las Vegas'€™ Meadows Mall that closed after 20 years when Judy Palmieri decided to retire.
And now they'€™re left to wish they had simply filled out some paperwork differently.
Contact Eric Hartley at ehartley@reviewjournal.com or 702-550-9229. Find him on Twitter: @ethartley.