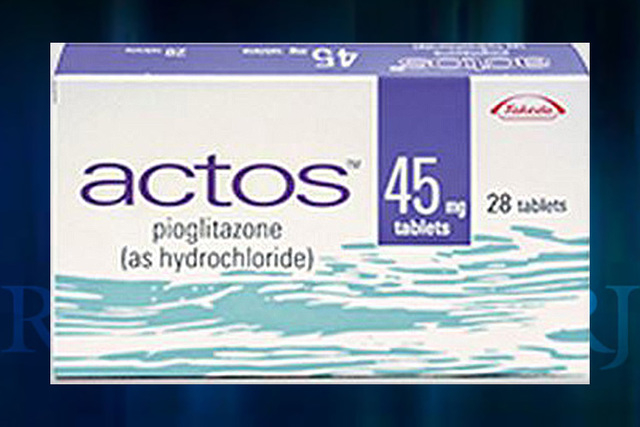 Relatives of a Henderson man have filed a wrongful death lawsuit against the Japanese company that makes the diabetes drug Actos.
The case, filed Tuesday in U.S. District Court in Las Vegas, alleges Actos caused the bladder cancer that led to Moshe Bitton's death on Oct. 23, 2013.
Members of the Bitton family join the thousands of plaintiffs across the country who have filed lawsuits against Takeda Pharmaceutical Co. Ltd., based in Japan, and its American subsidiaries. The litigation has had mixed results.
In April, a Louisiana jury ordered Takeda to pay $6 billion in punitive damages in a case involving Actos.
The following month, however, the company prevailed in a Clark County District Court case filed by two women who said Actos caused them to develop bladder cancer.
Attorney Robert Eglet, who represented one of the women, said a motion for new trial is pending in that case. He also said he is preparing for a June trial in a separate Clark County District Court case against Takeda.
The Bitton case was filed by Las Vegas attorney Ryan Hamilton on behalf of the man's widow, Lea, and the couple's children, Ellen and Orel. The family lives in Henderson.
Hamilton said his office serves as local counsel in three Actos cases being handled by The Miller Firm, which is based in Orange, Va.
"They've been trying these cases all over the country," Hamilton said.
According to the firm's website, it has won three of four jury trials against Takeda. Among the firm's victories was a $2 million verdict in October in Philadelphia.
Takeda is accused of failing to inform consumers and medical professionals about the risk of bladder cancer associated with the use of Actos, which went on sale in the United States in 1999.
In June 2011, the Food and Drug Administration issued a safety announcement stating that use of Actos for more than one year may be associated with an increased risk of bladder cancer.
Moshe Bitton was diagnosed with recurrent bladder cancer in August 2011 after having ingested Actos for about four years, according to his family's lawsuit.
"Defendants concealed and continue to conceal their knowledge that Actos can cause bladder cancer," the complaint alleges.
According to the lawsuit, Actos is one of the defendants' top-selling drugs:
"In the last year, the medication had global sales of $4.8 billion and accounted for approximately 27 percent of Takeda's revenue. In 2008, Actos was the tenth best-selling medication in the United States."
Kenneth Greisman, senior vice president and general counsel for Takeda Pharmaceuticals USA Inc., declined to comment on the specifics of the Bitton lawsuit.
In an email Wednesday, he wrote, "Patient safety is a critical priority for Takeda. We believe we acted responsibly with regard to Actos and plan to vigorously defend the company against these lawsuits. Of the eight cases that have gone to trial, Takeda has prevailed in five cases (involving six plaintiffs), and we are challenging the outcomes in the other three cases."
Two Actos cases involving a total of three plaintiffs have been tried in Las Vegas, and both resulted in verdicts in favor of Takeda.
Contact reporter Carri Geer Thevenot at cgeer@reviewjournal.com or 702-384-8710. Find her on Twitter: @CarriGeer.